Joe Hart takes responsibility for England's Euro 2016 exit
By Peter Gilbert
Last Updated: 28/06/16 11:54am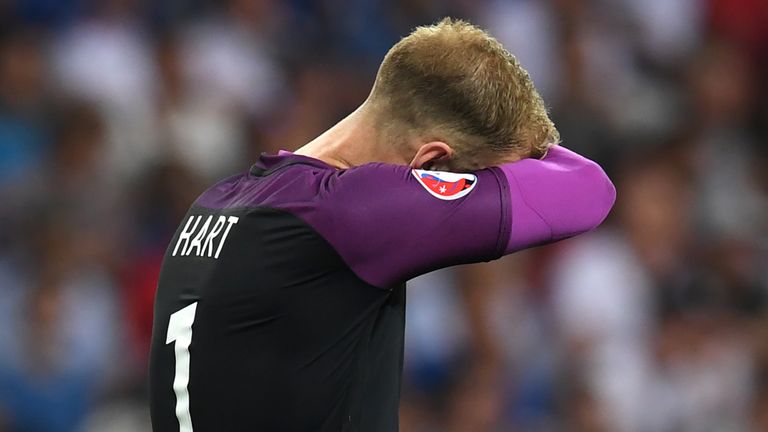 Joe Hart accepted responsibility for England's embarrassing Euro 2016 exit after admitting he should have saved Iceland's second goal which ended Roy Hodgson's four-year reign.
The Manchester City goalkeeper failed to keep hold of Kolbeinn Sigthorsson's low 18th-minute strike as minnows Iceland pulled off a historic upset in Monday night's last-16 tie in Nice.
Hart, who was beaten by Gareth Bale's 35-yard free-kick against Wales in the group stages, told reporters after the 2-1 defeat that he should have done better.
"I've got to be saving the second goal. I've got to hold my hands up to that and I apologise for ultimately costing us the game and the tournament," he told ITV.
"The standards I set haven't been met in this tournament. Like I say, I apologise for the goal.
"I can only thank all the fans who have made the effort. I appreciate their frustrations.
"From the bottom of my heart, I'm sorry. I'm an England fan through and through and I'll continue to be.
"There are going to be massive regrets, personally and as a team."
Hodgson will share in those recriminations, having fallen on his sword within minutes of the final whistle.
The 68-year-old had harboured big hopes for his young team but could not coax a performance out of them when it mattered.
He leaves France having won just once in four matches, and even that required an injury-time decider.
But Hart remains full of admiration for the outgoing coach.
"He's been a great person to work with, I've really enjoyed him," he said.
"It's a shame, but it is what it is. He addressed us, thanked us for what we've done over the four years and shook our hands.
"It's a sad way for anyone to go. We have won and lost as a team. It's difficult when you lose a manager, especially in these kind of circumstances and it's not the way any of us wanted him to go."
England is used to footballing disappointment, 50 years and counting since the side's solitary tournament triumph on home soil.
But Hodgson has left a young team, most of whom will be only duty again in World Cup 2018 qualification and beyond.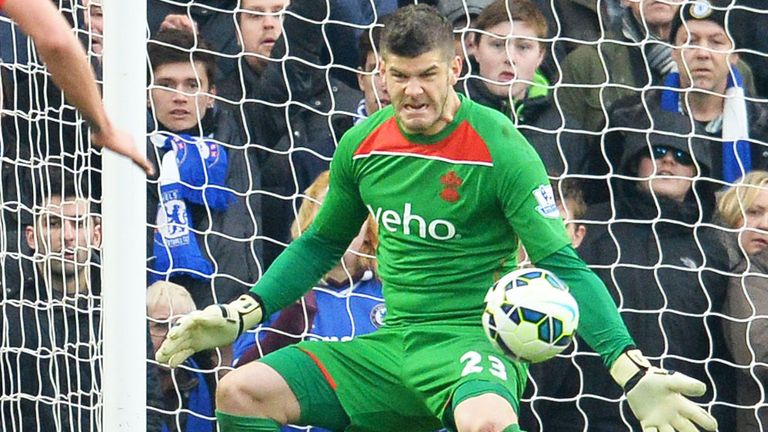 And Hart, who can expect to come under pressure from Southampton's Fraser Forster, spoke passionately about the desire that exists in the group.
"We're going to have to show who we are as footballers and men and try to come out the other side," he said.
"We're all proud Englishmen, England fans. We were given the role of representing the country and, from a personal point of view, we've let it down.
"It's going to be a new era, that's for sure.
"It's understandable that questions are going to be (asked), but every ounce of energy was put into the game.
"It's the quality of all of us that's let us down. But football goes again. Lots of young, very talented players have got some sort of experience from this."