England's Harry Kane struggled to replicate his Tottenham form at Euro 2016, but why?
Last Updated: 29/06/16 2:11pm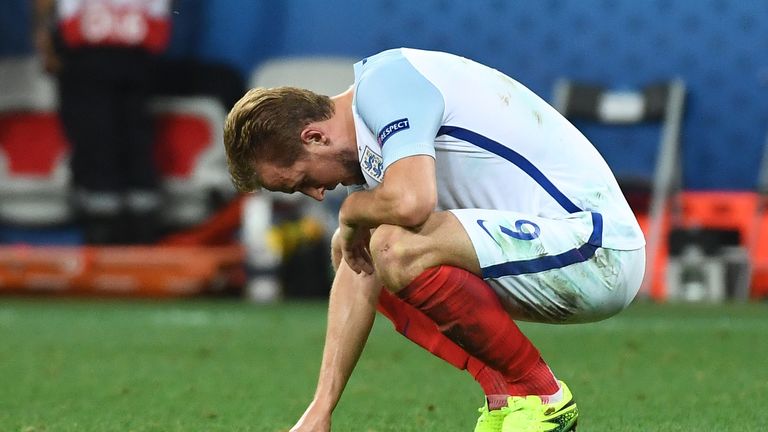 Harry Kane was among the favourites to be the top scorer at Euro 2016 but the tournament proved to be a huge disappointment for the England striker.
The Tottenham man was withdrawn at half-time against Wales and drew another blank when restored to the starting line-up for the game against Iceland.
What are the reasons for this dip in performance? We take a look at five possible problems that undermined Kane's efforts this summer…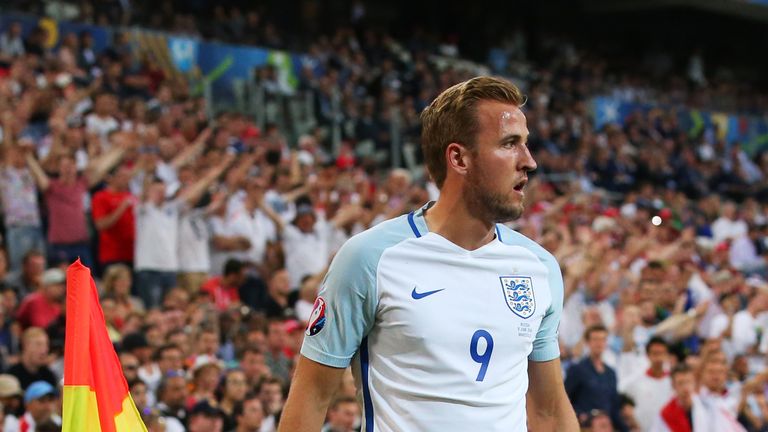 Mentally drained
After such an exciting season, Tottenham's campaign ended on a sour note as they not only missed out on the Premier League title but even finished below rivals Arsenal, yet again. Elements of their panicked attempts to break down West Brom and the subsequent capitulations against Chelsea and Newcastle were evident against Iceland. When it really mattered, Kane couldn't get it right - so was he really fresh going into France?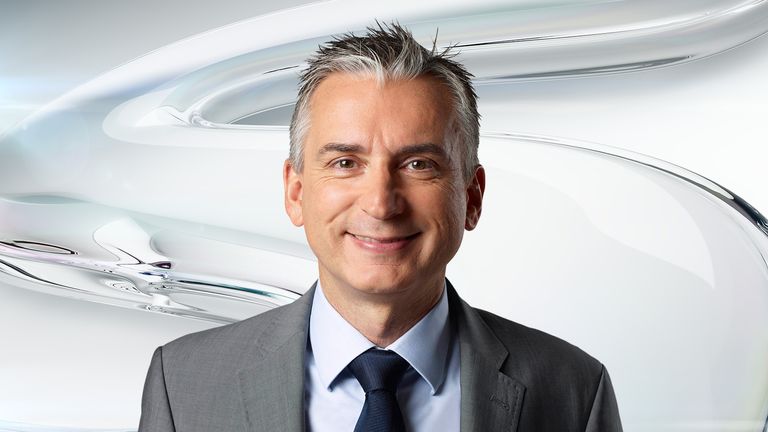 Harry Kane looks shattered to me. It looks like his legs have given up on him for this season.
Alan Smith
The game against Iceland was his 120th appearance for club and country since August 2014 and his 64th of a season that began having spent the summer playing for England's Under-21 side at the European Championship in the Czech Republic and even went on to include Europa League commitments in Azerbaijan. Unlike many strikers, Kane could not rely on rotation to get a rest. Did he hit the wall at just the wrong time?
Tactical issues
What might have helped Kane maintain his club form into the tournament would have been for him to be asked to perform the same role for his country. Instead he found himself taking corners for England. And yet, that was merely one striking example of the differences he had to endure. Kane was even used in a wide-right position in England's final warm-up game against Portugal and his struggle to get into dangerous areas continued into Euro 2016.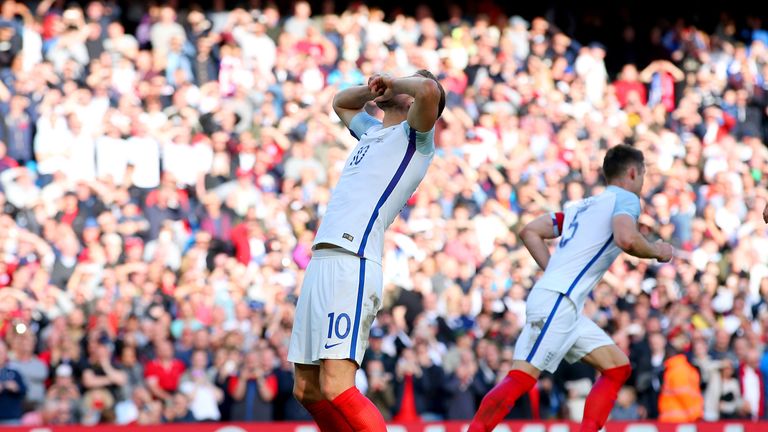 Although nominally the team's centre-forward against Iceland, that isn't how it developed.  "He's finding himself on the right and he's finding himself on the left," Danny Higginbotham told Sky Sports. "Very rarely is he in the areas that he should be in." Kane has spoken in the past of Les Ferdinand advising him of the importance of playing within the width of the posts. He ended the game playing off emergency striker Gary Cahill.
Poor decisions
Kane had eight shots from outside the box at Euro 2016, more than any other England player, but only five from inside the area. There were signs of this wild shooting from improbable positions in the warm-up matches - three off-target efforts from distance against Turkey, for example - and it's become a real problem. Tellingly, it suggests Kane isn't aware of what's brought him success.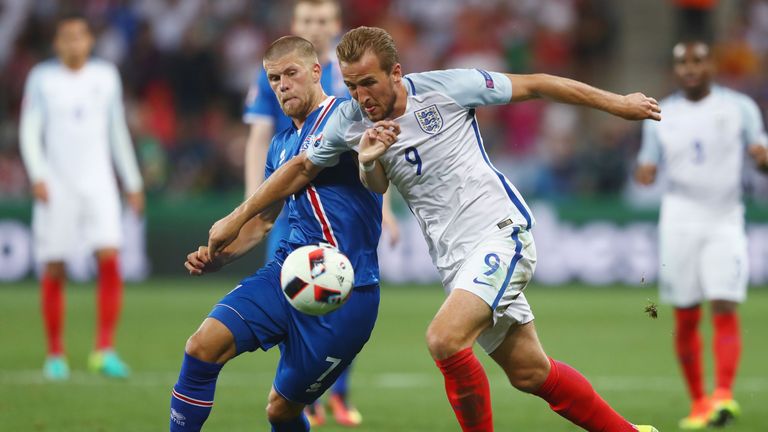 Kane had 39 more shots than anyone else in the Premier League last season and that's a positive statistic. But he netted only twice from 53 attempts from outside the 18-yard box. That's a worse conversion rate than the overall average for Premier League forwards. Given his ball-striking ability, that suggests he has become over-ambitious in his shooting. It's surprising that this was still encouraged when he dropped into deeper areas.
Pressure building
By the end, it felt particularly desperate and the sight of Kane badly over-hitting a free-kick seemed to sum up the panic that had set in. Here was a man overcome by the situation to such an extent that otherwise routine skills were proving beyond him. It's only right to point out that this is a young player in the early stages of his career but the concern now is that his experiences in an England shirt are already negative ones.
Kane's travels
Either side of the European U21 Championship last year, Kane travelled to Australia for a post-season friendly and to the United States for a pre-season game
Kane was part of the England U20 side that crashed out of the World Cup in Turkey in 2013, attracting media attention having finished last in a group that included Iraq and Egypt. Last year, Kane also got a taste of tournament frustration when England finished bottom of their group at the European U21 Championship. Kane failed to find the net despite playing every minute of the campaign.
Limited time
Even so, Kane's involvement for that U21 team amounted to 270 minutes of action. At Euro 2016, Kane got only 240 minutes on the pitch. For some, talk of small sample sizes might be regarded as a weak explanation but the fact remains that tournaments come down to a few key moments that can define careers. In the wider context, such a drought is nothing particularly unusual for any forward - even one as successful as Kane.
He went 352 minutes at the start of the season before scoring. In October, there was a sequence of 479 minutes without a goal before he hit a hat-trick against Bournemouth. In February, he went four games without scoring - a total of 294 minutes - until the run was ended with a derby goal against Arsenal. That was a big moment for Spurs. Unfortunately for Kane, when England's big moment came he could not repeat the feat