Gareth Southgate says he has already watched footage of Panama
By Richard Cooke
Last Updated: 07/12/17 9:57pm
Gareth Southgate has already started studying England's World Cup opponents and says his side will have to live up to being heavy favourites against Tunisia and Panama.
Southgate has had a few days to reflect on the draw for next summer's tournament in Russia which saw England grouped with Belgium and minnows Tunisia and Panama.
Speaking at a League Managers Association dinner in London, Southgate insists he is ready to handle enhanced expectations next summer after England's favourable draw and revealed he has already been watching footage of Panama.
"Sadly yes, that is the sort of thing I do in the evening," he said.
"In terms of the draw, there is always the possibility that you walk away in a group with Brazil and Sweden who are two teams we've struggled forever to play against so the draw gives us a good chance, it's up to us.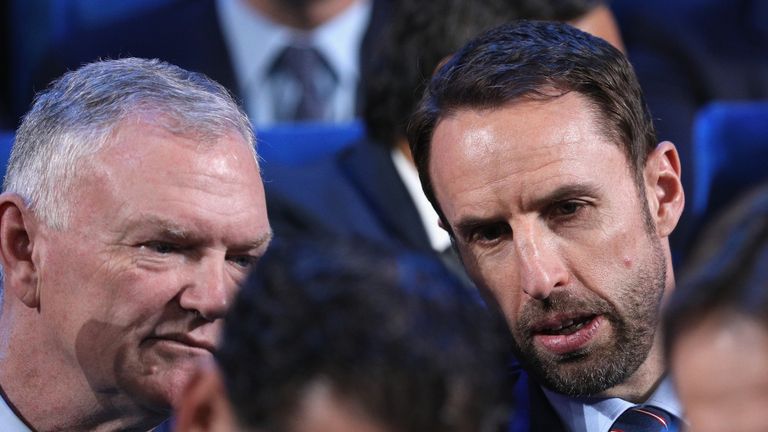 "Everybody knows that against those two teams in particular (Panama and Tunisia) we will be favourites to win and we have to live with that.
"As an England player and an England manager, you have got to live with the expectation and be prepared to handle that. If we can't do that we are in the wrong job and on the wrong stage.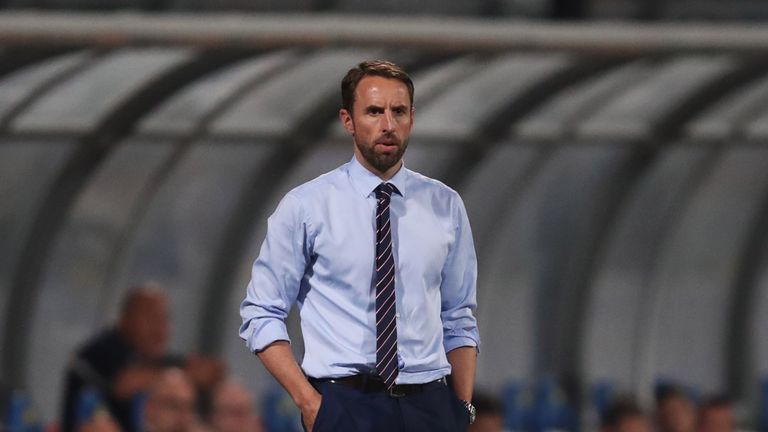 "That is the challenge for us. Belgium we know are a very good side, we know all about all of their players and I think that is a game that will capture everybody.
"If we can get the results we need to progress from the group, which we believe we can, then the journey can take us anywhere."
Southgate believes his young England squad can look forward to a successful future but he is keen to keep a lid on expectations ahead of next summer's tournament.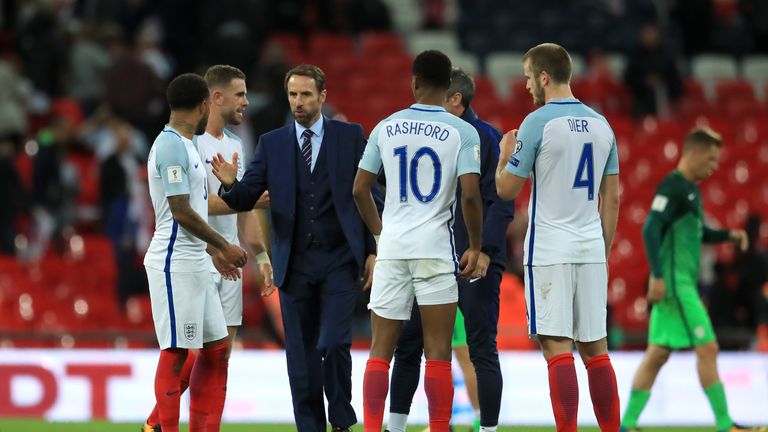 "I don't think it is for me to put a limit on what they might achieve," he added. " I think, as a manager, one of your jobs is to allow people and to give people the opportunity to think of what's possible and over the next few years for these guys I believe anything is possible.
"Whether next summer, if you look historically at the number of caps of successful teams and the experiences of successful teams, whether we will be at that level remains to be seen.
"We haven't beaten the top teams in our last few games but we were competitive in those game so I've got to encourage them and give them the platform top go an express themselves.
"They are embracing that, I think everybody saw the enthusiasm and energy they showed in our last two matches but there is still a long way for this group to go and a lot of improvement needed."
Southgate was speaking at the 'LMA 1000 club' awards, where some of the games top managers were being recognised for managing 1000 games. Carlo Ancelotti, Claudio Ranieri and John Toshack were given the awards - as well as Sir Alex Ferguson