England captain Harry Kane says Brazilian icon Ronaldo was a source of inspiration as he rose through the ranks at Tottenham.
The forward was the all-time top scorer in World Cup history with 15 goals until Germany's Miroslav Klose trumped him and netted a record 16th in the 7-1 mauling of Ronaldo's home country in the 2014 semi-final.
Kane, meanwhile, is on the cusp of his World Cup bow, with the Three Lions' Group G opener against Tunisia just 10 days away, but he recently told Sky Sports how the former Barcelona and Real Madrid striker proved to be his idol in his formative years.
"Brazilian Ronaldo was one guy [I watched], though our games weren't that similar. Just the way he moved, the way he finished, the goals he scored, he was great," he told Sky Sports Premier League pundit, Thierry Henry.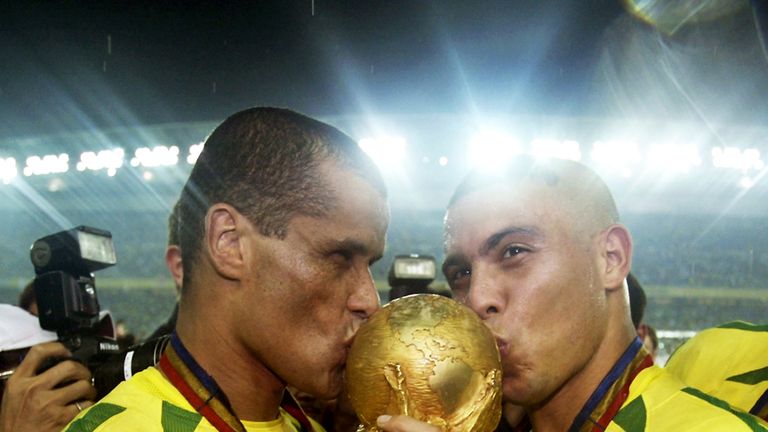 "I love watching things on YouTube and things like that; you could just sit there for an hour or so watching all his best clips. He was a striker that I really admired, I think a lot of people did. He was one of the first ones I looked at and thought, "Wow. He's a goalscorer, I want to be a goalscorer."
He continued: "That's what I wanted to become and that's why it's so important to work on all different types of stuff in training to try and mould yourself into the best striker possible."
Fellow Spurs and England alumni Teddy Sheringham held the mantle as the star striker at White Hart Lane during the early to mid-90s, scoring 124 goals in 277 appearances, and Kane admits a partnership with the 52-year-old is one he'd like to have been a part of.
"I loved David Beckham growing up, but in terms of strikers, I'd say Teddy Sheringham - I loved Teddy," he said.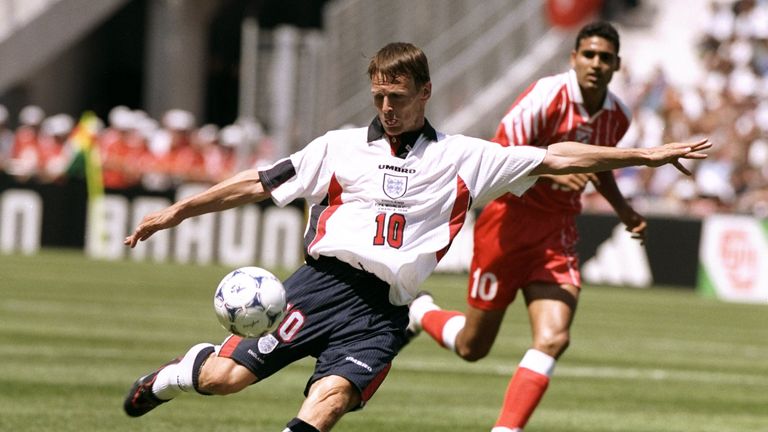 "As I was getting more and more into football, his career was coming to an end but I've watched a lot of clips and he was very smart, had a football brain, knew when to drop, when to run in behind. I'm quite similar and I'd say we'd have had a good understanding of when one goes, the other one drops and so on. I'd love to have played with him.
With this month's finals out in Russia the first of Kane's blossoming career, he has plenty of work to do to challenge Ronaldo's World Cup goal haul, but with time on his side, it doesn't seem to be an unreachable target.
The striker could appear to be too inexperienced a player to have the role of captain bestowed upon him, yet with the development route he has taken and the subsequent success, Gareth Southgate's decision seems to be more than justified.
Loan spells away from north London with Leyton Orient, Millwall, Norwich and Leicester saw Kane prosper in the Championship and League One, but initially fail to capture the imagination in the Premier League, something Kane says was 'tough;.
He added: "I never thought it wasn't going to happen but there were times when I thought it was going to be tougher than [it was for] others.
"People know I went out on loan and there were good spells, bad spells and there was times where it was tough because there were times I wasn't playing in the Championship, thinking to myself that I'm so far away from the England team, how long is it going to take me to get there?
"I always stayed focused and believed I could, it was just a matter of working hard and that's what I did. I kept my head down, didn't complain, worked harder than I ever had before and got to where I wanted to be and now it's about maintaining that and working probably even harder to stay at the top level.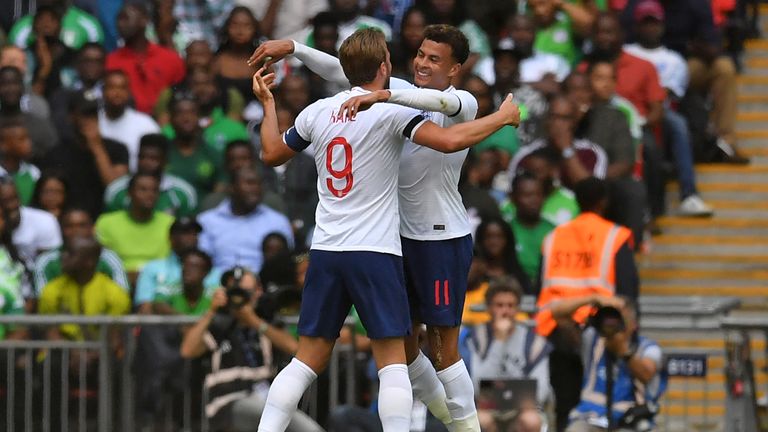 And referencing England's hopes at this summer's tournament, Kane said he is going to take the inevitable pressure in his stride.
"Of course, with England, there's going to be a lot of pressure on us this World Cup but there's pressure for every team - every big team that's there - you've got to perform," he said.
"All eyes are on you, it's a massive stage and it's going to be my first one so I'm excited. There's going to be nerves and we're going to be feeling a bit of pressure, but I try to take that in my stride.
Watch the full exclusive interview on SkySports On Demand