Marcus Rashford says the England squad are relishing the opportunity to show people how far they have come since Euro 2016.
Harry Kane's late heroics in Volgograd saw England start the World Cup with a victory for the first time since 2006.
The spirit, patience and camaraderie displayed in the 2-1 defeat of Tunisia was a far cry from their last match at a major tournament, when England lost to Iceland at Euro 2016.
Rashford, who came on as a substitute in the last-16 clash two years ago, believes the group has taken huge strides since then.
"I think the mood around the camp is a lot calmer from what I can remember of that last tournament," Rashford said.
"But I think that's as expected. We were all fairly new to each other in that tournament and now we've managed to build relationships and the team really is a team now.
"I think that only puts us in good stead for this tournament and future tournaments."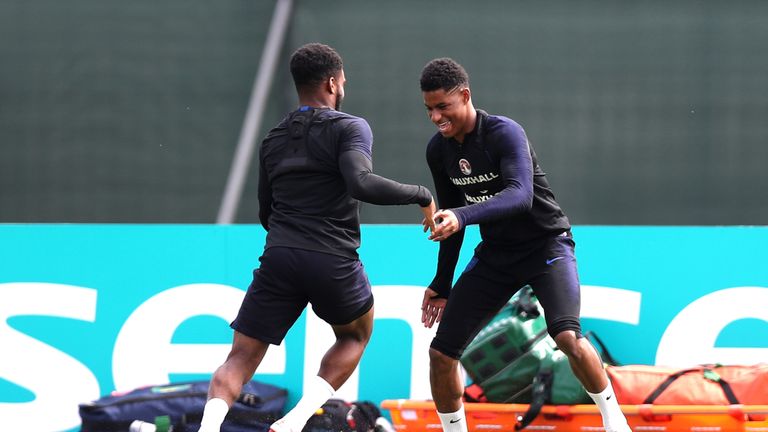 I think the mood around the camp is a lot calmer from what I can remember of that last tournament.
It certainly paid dividends against Tunisia as England displayed patience and maturity that belied their inexperience - not that Rashford sees tournament rawness as a problem.
"You can say that but, like I said before, we already know that within ourselves," Rashford said.
"The games that everybody can watch, all it is as an opportunity for us to showcase that and show everyone how far we've really come.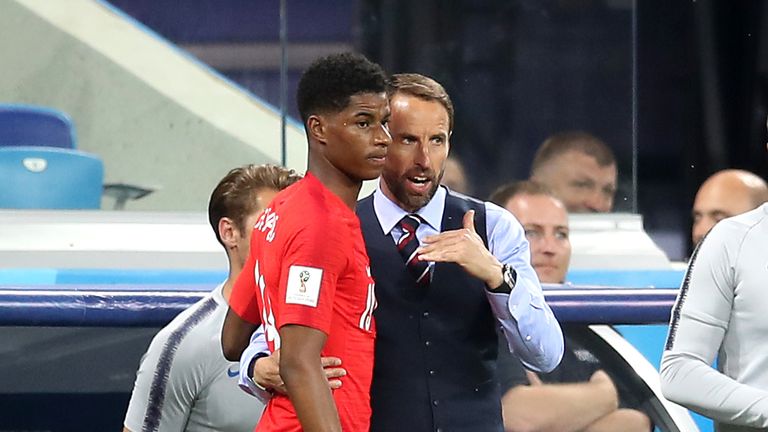 "Even if we draw that game, we stay calm and the next game is an opportunity to again showcase what we've been working on and get three points.
"I think that mentality has to stay because you're not going to win every single game and when you do lose or when you do draw, you have to learn from it.
"As a team we are capable of doing that and it doesn't really matter about the age of us or how experienced we are.
"I think if we have that togetherness we can all drag each other through."
Rashford was the first player Southgate turned to help change the game with Tunisia digging deep at the Volgograd Arena.
The Manchester United forward replaced Raheem Sterling in the 68th minute.
After scoring a spectacular goal in a man-of-the-match display against Costa Rica in England's send-off friendly, Rashford was forced to miss England's first two days of training in Russia with a knee complaint.
"It was more just annoying because it's something that I've had before, and I've had to sort of play with before," the 20-year-old said.
"So, it was just a bit annoying the timing of it, for it to come just before we travelled to the tournament.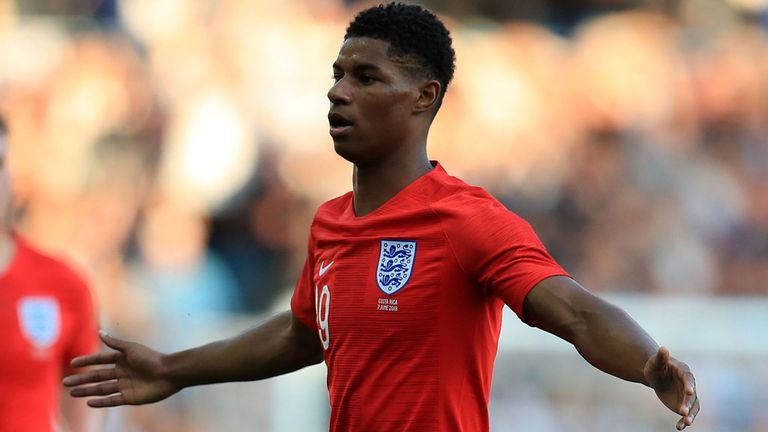 "But you have to stay calm in them situations and I've had it before, so it wasn't sort of a shock to me, so I knew what I had to do to recover fast enough for the game.
"That will continue to happen now throughout the tournament, I'll have to keep doing that sort of recovery and stuff in order to stay in shape for the games."
Rashford now hopes to prove himself worthy of starting England's penultimate Group G match against World Cup debutants Panama on Sunday.
"They're a team that can play good football," he said. "We have to do what we can to nullify that.
"They like to play out from the back and they've got some quality in the team as well, so we have to show respect to them and we have to go there and ultimately get the three points."