Jesse Lingard says England will be 100 per cent ready for Belgium
Lingard takes 'advice from the right people' as he avoids critics
By Conor Costello
Last Updated: 27/06/18 1:44pm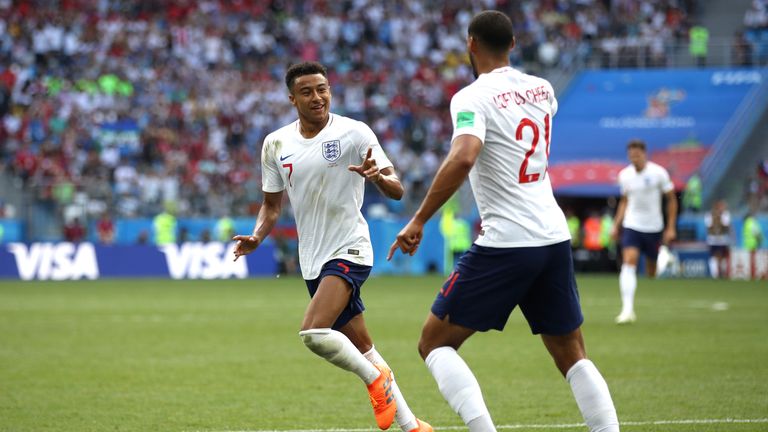 Jesse Lingard insists England are out to win when they face Belgium on Thursday to decide who will top Group G.
Lingard started in both of England's World Cup group games and scored in the 6-1 win over Panama on Sunday.
Despite a second-placed finish potentially being more favourable to England, Lingard says England only have one aim.
"For us, obviously we want to win the game - that's the important thing. We've got to prepare right this week. Come game time, we'll be 100 per cent ready," he told England's official Youtube channel.
"With the team that we have got, it is exciting and it's young. We don't know how far we can go and I think that is the expectation of the fans. They are watching and wondering. They are enjoying watching us play and do our bit on the pitch."
Just two years on from making his England debut, Lingard admits scoring for his country in the World Cup is always something he's dreamt of.
"It was amazing," he said. "From where I was to now, you work hard for times like this, so you've got to enjoy those moments.
"I had a feeling (it was going in). It was a similar goal to the one I scored against Everton for United, so it was under my feet and I had to dig it out. I knew by the flight of the ball that it had a chance of going in."
Lingard was a key figure in Jose Mourinho's side last season as he featured 48 times for United, scoring 13 goals.
Despite taking a few years to find his feet at first-team level, having made his debut in 2014, he says he has never let critics affect his performances on the pitch.
"I don't care about people's opinions. As long as I'm performing, and the manager is happy, that is all that matters. They are the people that you trust the most. As long as you do your job, no negativity should come your way," he said.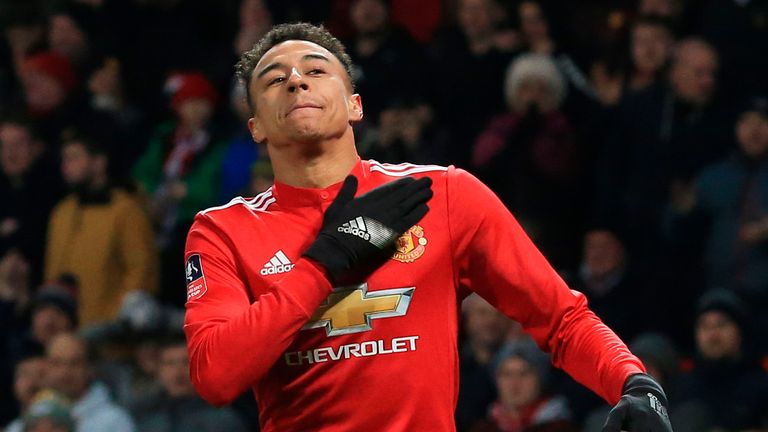 "My advice would be to concentrate on football. Things outside of football don't matter, it's all about when you are on the pitch.
"You've got to stay concentrated and practice day in, day out, especially on your weaknesses. Stay loyal to it and keep working hard and take advice from the right people."