England's World Cup dream is over: What next for Gareth Southgate?
Semi-final defeat to Croatia came after extra time
Last Updated: 29/08/18 11:46am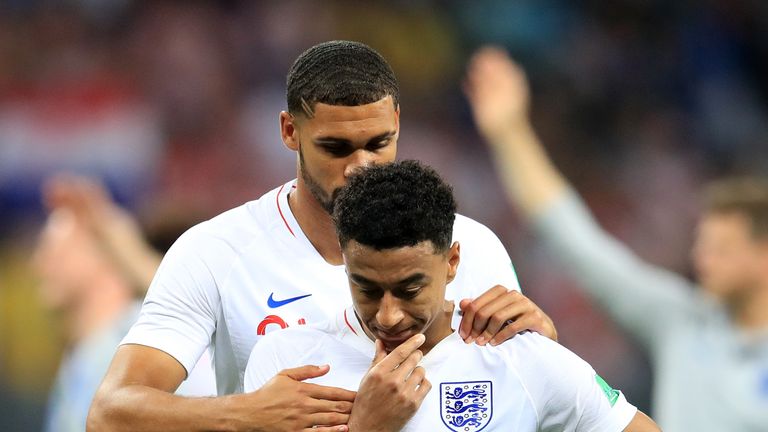 England's 2-1 defeat to Croatia in the World Cup semi-final means the dream is over and an opportunity has slipped by so where do they go from here? There is plenty of cause for optimism despite the immediate disappointment, writes Adam Bate.
"It's a great opportunity, and although our team will be individually better in two years, we might not have this opportunity again." Gareth Southgate's words from earlier in this World Cup will be worrying the more pessimistic among his countrymen right now. Was a semi-final against Croatia the big chance? Was this now or never for this England team?
Draws do not open up like this one too often. This was the first time ever that not one of Brazil, Germany or Argentina managed to reach the last four. Spain will surely recover from their recent upheaval, France had an even younger squad than England at this tournament and Italy will be back. The next World Cup is a frustrating four-and-a-half years away.
But the best chance is always the next one and England have reason to believe once more. Southgate's squad that so surpassed expectations were younger than 29 of the 31 others out in Russia. There has to be a hope that they will grow as a result of this experience and the vast majority of this group of players will get the chance to test themselves again.
Ashley Young might not make it to Qatar but plenty of the rest will. John Stones will be 28 by the time of the 2022 World Cup and so will Jordan Pickford. Their peak years are ahead of them. Harry Kane will be 29, while Raheem Sterling, Dele Alli and Marcus Rashford can also expect to be in their prime. There is plenty there for Southgate to work with.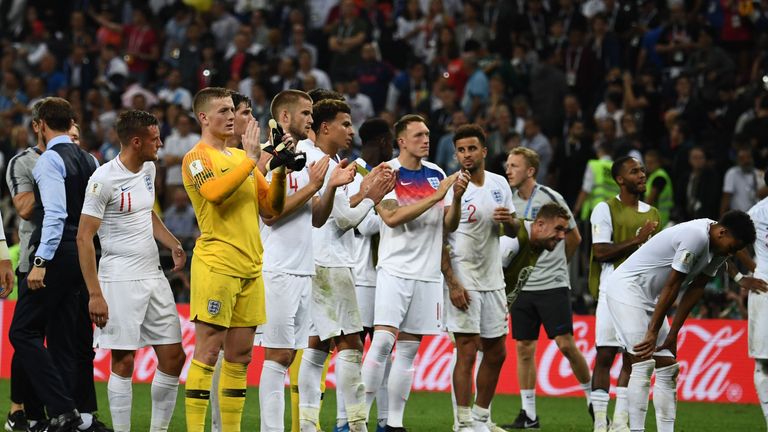 He has spoken of how Gary Cahill and Danny Welbeck played an important role in the background but the stalwarts of this side can become leaders now. Talent is coming through. If Ryan Sessegnon, Phil Foden and Jadon Sancho do not continue to make quick progress it will be a surprise and there are many others - England are world champions at U17 and U20 level.
The environment that they will be walking into will be very different to the one that their predecessors had to endure. The toxic reaction to England's defeat to Iceland and the years of underachievement - that was the backdrop up to now. But the culture has changed and that could have a lasting impact on how this generation view their international careers.
These players will return home to headlines talking of heroes and for all the disappointment that they will have experienced on Wednesday night, the memories of this tournament will be largely positive ones. There is no reason for Southgate's England to approach their next get-together with any fear. Instead, it can now be something to look forward to.
The opportunities are there. The announcement that England would host the semi-finals and final of Euro 2020 received little fanfare at the time. After all, it is not quite the same as having an entire tournament in the country. But with at least two group games to be played at Wembley too, that now looks an inviting proposition for Southgate and his players.
England after the World Cup
Sep 8 - Spain (h)

Sep 11 – Switzerland (h)

Oct 12 – Croatia (a)

Oct 15 – Spain (a)

Nov 15 – United States (h)

Nov 18 – Croatia (h)
At the very least, they can go into that challenge bolstered by a positive experience rather than haunted by a negative one and the same goes for the coach himself. There are lessons for him to learn from Russia too. He will analyse his in-game management and identify the qualities that he must add to this squad. He gets to do so from a position of strength.
Football is not coming home but these players soon are - and they do so with their reputation enhanced, pride restored and genuine optimism about what lies ahead. We'll always have Russia. But the opportunity is there to make it something more than a summer romance. Despite the disappointment, this could still be the start of something special.
You can watch all of England's Nations League games against Croatia and Spain exclusively live only on Sky Sports. Find out more .
Comment below to get involved in the debate, but please adhere to our House Rules. If you wish to report any comment, simply click on the down arrow next to the offending comment and click 'Report'.