Gareth Southgate praises Harry Kane's England leadership at World Cup
By Siobhan McCall
Last Updated: 16/07/18 4:11pm
Gareth Southgate says England captain Harry Kane proved he is a leader at the World Cup.
Southgate opted for the Tottenham striker as captain ahead of more experienced options such as Liverpool captain Jordan Henderson and Chelsea's Gary Cahill.
Kane first captained England in their 2-2 draw with Scotland in June 2017 and is currently vice-captain at Spurs, behind goalkeeper Hugo Lloris.
The England manager told Sky Sports News he was delighted with how Kane took to the role in Russia.
"I think he's done a fantastic job," Southgate said. "He's not really captained his club as such so to show the leadership that he did throughout the tournament for us, I was really pleased and really impressed."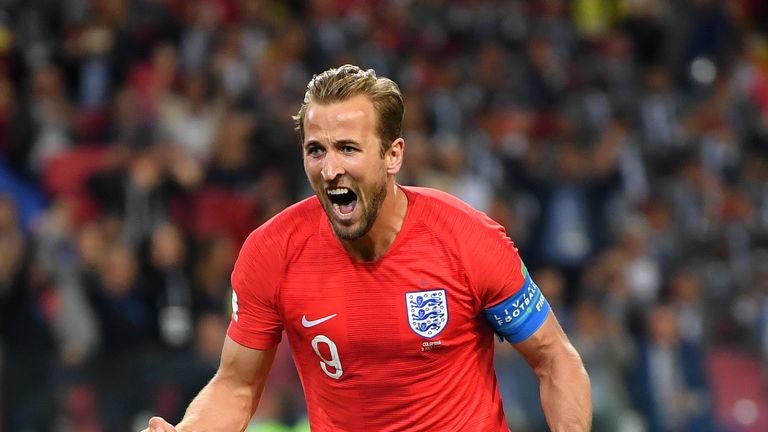 As well as leading England to their best finish at a World Cup in 28 years by reaching the semi-finals, Kane also won the Golden Boot.
His six goals, including a hat-trick in the 6-1 win against Panama, made him only the second English player to win the accolade. The other English winner, Gary Lineker, also scored six when he was top scorer at the 1986 World Cup.
Southgate thinks Kane's winning mentality further enhances his impact as captain.
"He has the respect of the entire group," he added. "I think his mindset of what's possible and what's achievable, as he's shown with his own game, filters through to the other players.
"We always have to have that mentality of wanting to work all the time to get better and he has that mindset in abundance."