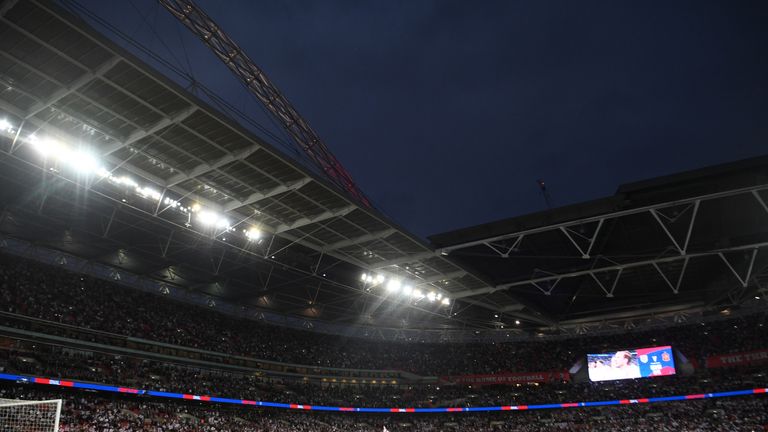 The FA is to spend £2m upgrading Wembley's floodlights in order to meet requirements to host games at Euro 2020.
The current lights - first installed when the stadium opened 11 years ago - do not meet the latest standards set out by FIFA, UEFA and the Premier League.
Over 400 floodlights are to be replaced with state-of-the-art LEDs.
Broadcasting needs are also behind the upgrade, with the new lights ensuring flicker-free replays.
The plans submitted to Brent Council are part of a multi-million pound makeover of facilities, including the new 'Lioness Bar' which opened its doors last Saturday for the first time to 1,000 Club Wembley members.
Euro 2020 is set to be held in 12 cities in 12 European countries, with the semi-finals and final due to be at Wembley.