Dan Ashworth is departing the FA to take up a new role with Brighton but what does it mean? Adam Bate talks to Mike Rigg, Ashworth's former colleague at the FA, to find out why this is a big loss for England and an excitement appointment by Brighton...
Gareth Southgate was lionised for his role in England's impressive showing at the World Cup but the man himself is acutely aware that he was merely part of the process that has seen a complete transformation at the Football Association. It is a process that was implemented and overseen by Dan Ashworth in his role as technical director.
The news that Ashworth is to leave the FA to take up a similar position at Brighton will have many wondering how significant it will prove to be. After all, the 47-year-old is a low-key figure who has hardly courted publicity. But those behind the scenes argue that Ashworth will be a huge loss to the FA - and represents a massive coup for his new club Brighton.
Mike Rigg, the former head of player acquisitions at Manchester City, worked with Ashworth as the head of talent management at the FA. He believes that Ashworth's role in the success of various England teams in recent seasons can hardly be overstated.
"When Dan went in, it would not be unfair to say that the FA were not fulfilling their potential," Rigg tells Sky Sports. "What has happened since has absolutely been down to the vision and strategic intelligence of what Dan Ashworth has brought to the organisation.
"Not only has he fundamentally changed the direction of the FA and put them on the path to where they are now but he has been involved in every level of coach education. They revamped the coaching awards. They completely reorganised the staffing structure and brought a high level of professionalism. He was also very hands-on with the national teams."
Perhaps Ashworth's biggest legacy at the FA will be the introduction of the concept of an England DNA - something which was received with great scepticism at the time.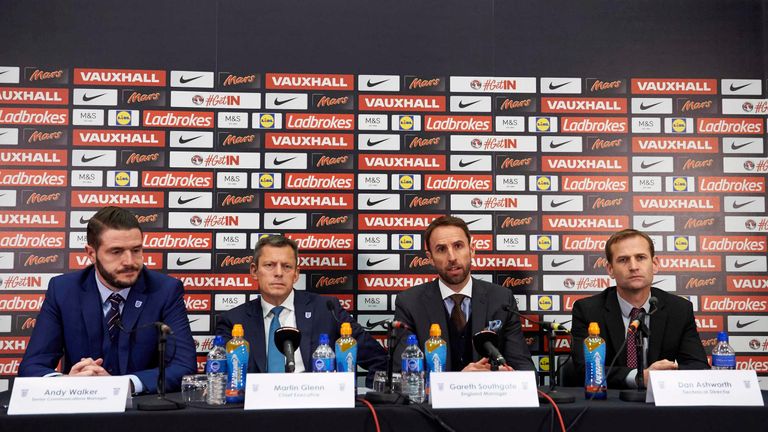 "Dan was pretty much derided in certain circles for implementing the DNA," adds Rigg. "He was scoffed at. But it was the concept of the DNA and the attention to detail contained within it that has brought the national teams together.
"The saying goes that the only thing changes is the size of the shirt. He wanted a vision and a strategy and that DNA that he was responsible for has fundamentally changed things.
"Five years ago, not many from within the game looked to the FA as a model for best practice. Now I know that clubs are going on block to St George's Park to learn from the FA about psychology, about sports science, and about coaching and development.
"Everyone was doing those study trips abroad and understandably so. Everyone did the Ajax trip and the Barcelona trip. Now people from all over the world come to St George's Park and see what the FA are doing. Dan is responsible for putting that in place."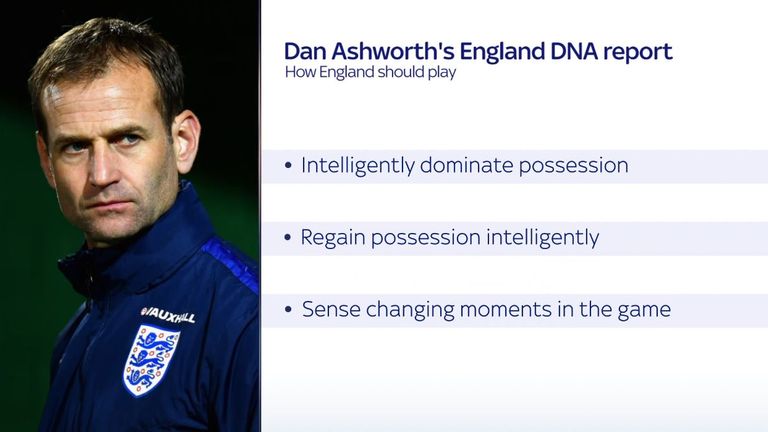 All of which raises the question of how badly he will be missed at the FA.
"He will be a massive loss," adds Rigg. "I really mean that. You wouldn't have seen him anywhere on TV during the World Cup. That's not Dan. He doesn't want to be in front of the camera. But he was there behind the scenes all the time.
"The FA should have wrapped up Dan and Gareth on a long-term contract after the World Cup. Whoever fills that role has huge boots to fill because he has literally changed that organisation from a failing but well-meaning association to a successful one at all levels.
"It's a real shame."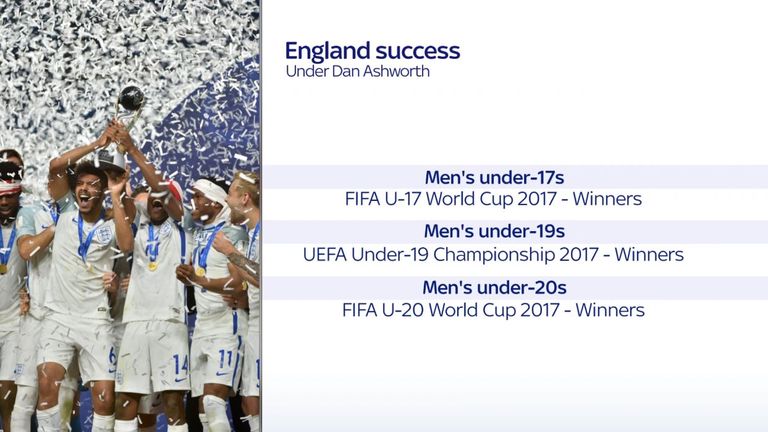 Of course, England's loss is Brighton's gain and Rigg is tipping Ashworth to be a positive influence at the Amex Stadium.
"Brighton is an extremely well-run club with a fantastic stadium, training ground, management team and ownership," he says. "They have a great academy too. It is one of the few clubs left with a childhood fan in charge who genuinely loves the club. They also have an unbelievable chief executive in Paul Barber.
"Because there is that stable environment, the club will be able to thrive with Dan because they will let him do his job. Dan's greatest strength is his strategic brain to be able to develop and oversee a long-term plan, so what he will want to do is create a long-term vision just as he did at the FA. It might take five years or more."
He adds: "Clubs like Brighton will struggle to compete with the billionaires of Manchester City and Chelsea. They can't pay £100m for a player so in order to compete they must think and act differently. Dan will be able to do that. He will be able to take it to the next level. He will give them a competitive edge.
"What Dan does not want to do is take over the team and take the training. He knows that he will be successful if he makes Chris Hughton successful at Brighton in the brilliant working environment that he will create. He does not want to be the head coach. He is there to support Chris."
This is an important point for Rigg as he himself helped to form the association of sporting directors. For many years, that role has been misunderstood in English football. Ashworth was among those who helped to change that during his time at West Brom.


"I think we have gone beyond people misunderstanding it now," says Rigg. "Everybody out there understands and if you don't you have got your head in the sand.
"West Brom were one of the first clubs to change the structure internally and Dan was one of the pioneers in the role of sporting director. He was extremely successful at West Brom in terms of running a very organised club. So he has done it in club football before.
"I know a lot of clubs did and still do phone Dan up for advice. What Dan put in place many years ago, many clubs wanted to know how he'd done it. It was a model of best practice that clubs went to and created a bespoke version for their own clubs.
"It is not about power and control for Dan. That is one of his key qualities. He gets the best from others without micro-managing. He gets the best from everyone around him."
Gareth Southgate would no doubt agree with that. Perhaps the true significance of Ashworth's departure will only become clear in time. But thanks to him, the processes should be in place to ensure that the FA can continue to flourish without him.