Wayne Rooney's one-off return to the England squad for their friendly against the USA on Thursday does not cheapen the fixture, the USA's interim manager says.
The former England captain is being honoured with a farewell match following his international retirement last year, and the fixture - which is live on Sky Sports Main Event - will be called 'The Wayne Rooney Foundation International' in support of his charity.
Rooney's return has divided opinion, but those in the US camp - where Rooney now plays for DC United - are in favour of the move.
Live International Football


Interim manager Dave Sarachan said: "It's not like Wayne retired and is just coming back after two years off. He's coming off a terrific season in the States with DC United and is in good form.
"I think every federation should reward players who have had a great history with the team, whether it's giving them a game or other ways."
Sarachan - who has been in interim charge of the US for over a year - was equally positive about Rooney's impact on MLS, saying: "It's been what I thought it would be like with a guy like Wayne Rooney.
"He didn't come over for a vacation - he came to win. He was in good form, stayed healthy and had a terrific impact on his team and our league. He could have mailed it in, but didn't."
Sarachan's opinion was shared by his players, including Antonee Robinson, the English-born defender who is on loan at Wigan Athletic.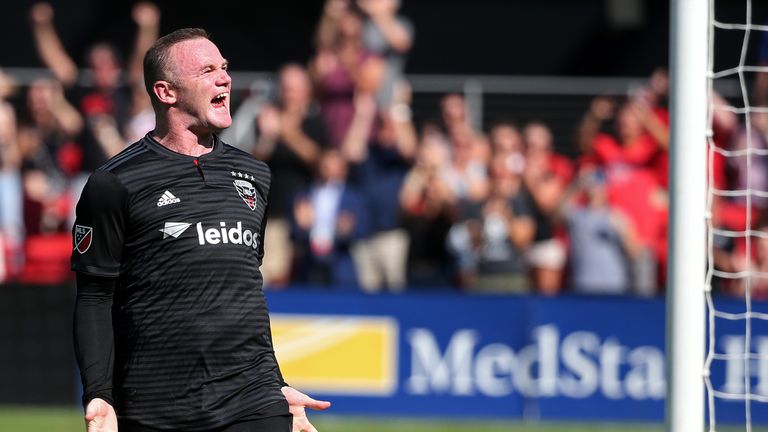 Asked about Rooney's return, he said: "I wouldn't say it cheapens the fixture at all. Every player's mindset will be the same, we all want to win.
"Rooney's a legend, he's achieved so much in his career, so it's only fitting.
"On merit, you could say he's had such a good season in MLS that he might have got a call up anyway, if he wasn't retired."