Gareth Southgate is continuously improving as England manager as is better now than he was at the World Cup, says Stuart Pearce.
England came from behind to beat Croatia in the Nations League on Sunday to secure a place in next summer's semi-finals, exorcising some of the demons from their 2-1 World Cup semi-final defeat in Moscow in July.
Former England player and U21s coach Pearce said Southgate's ability has improved since then and said he expects his upward trajectory to continue.
"I think he's a better manager today than he was in the summer and next summer he'll be a better manager again," Pearce told Sky Sports News. "We're looking at a manager who's continually improving.
"He's always been a thinker, always been a team player, Gareth.
"Those are the two things he has been consistent through his life.
"He always puts the team before himself and that's a major strength as the leader of our football organisation. He's also got no ego whatsoever."
Pearce said England's players clearly respect Southgate, with Dele Alli and Jesse Lingard seeming to understand the manager's decision to leave them on the bench.
For Pearce, that confidence in the manager has been an integral part of England pushing on since the World Cup.
"They've galvanised belief from the summer. They've come on leaps and bounds since the semi-final. They've kept improving, the squad have got confidence in Gareth.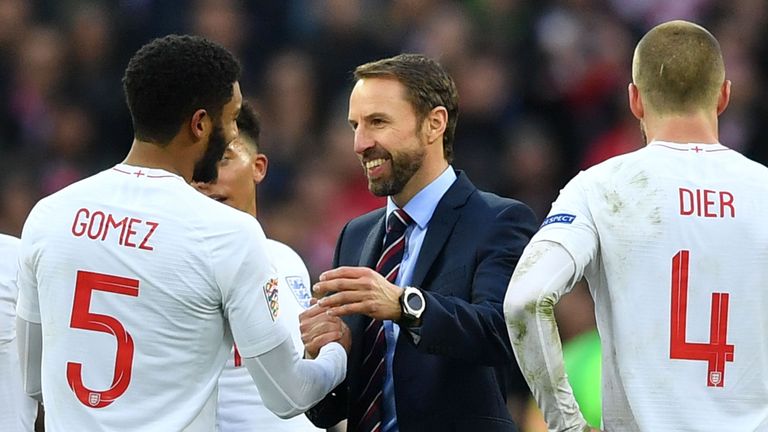 "They've got this spirit and inner belief now amongst the squad that they can turn a 1-0 deficit around and when it went 1-1, I had a feeling someone would win the game and we were the team on top at the time."
Since Croatia ended England's World Cup hopes, Southgate has switched from a back three to a back four in an effort to give the Three Lions a greater presence in midfield.
Luka Modric and Ivan Rakitic bossed the midfield in Moscow, but at Wembley, it was England who dictated the play, and Pearce was impressed with Southgate's decision to make the change.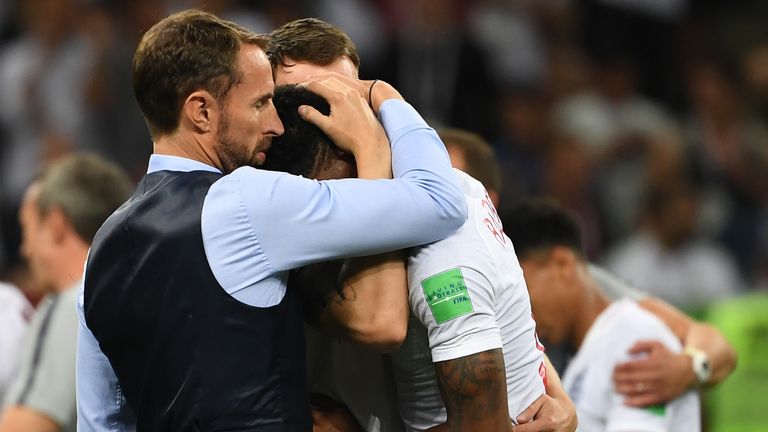 "It was a brave call," Pearce said. "The three at the back worked reasonably well for Gareth, so it took some doing to turn round and switch to a back four.
"We are by far one of the most athletic sides in world football at the moment.
"Croatia looked as though they had a bit more know-how in footballing terms, but we can play at high revs as a team and the fear in their back line when the likes of Sterling and Rashford were running in behind was there for all to see."