Roy Keane a 'very positive' force in Republic of Ireland dressing room, insists Martin O'Neill
Watch Wales v Republic of Ireland in the UEFA Nations League live on Sky Sports Main Event from 7pm on Thursday
By Michael Kelleher
Last Updated: 06/09/18 11:40am
Martin O'Neill insists Roy Keane has been a "very positive" force for the Republic of Ireland since taking up his role as assistant manager in 2013.
Keane has been in the headlines this week after it emerged midfielder Harry Arter's withdrawal from the Ireland squad for the UEFA Nations League clash with Wales was prompted by a fallout with the former 47-year-old assistant boss.
Former Manchester United captain Keane is well known for his at-times abrasive character but O'Neill insists that is a trait he values.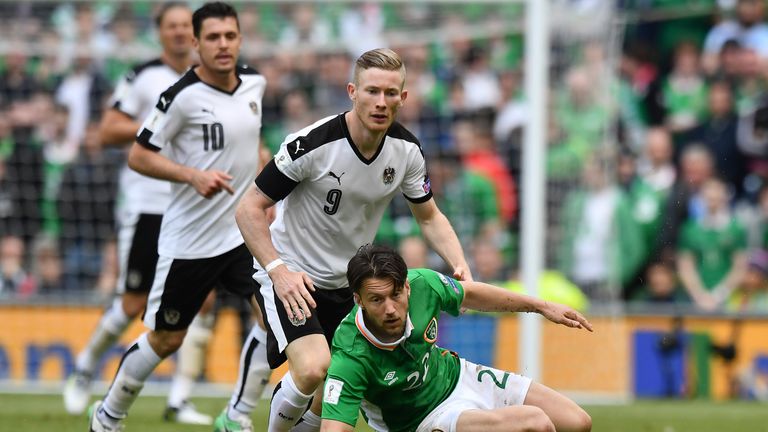 "I think [Keane] has been excellent since he has come in," O'Neill said in a press conference with Republic of Ireland captain Seamus Coleman in Cardiff ahead of Thursday's game with Wales, which is live on Sky Sports.
"I think that the captain sitting beside me here would agree with that.
"He has been very positive and very, very strong. You know what you are going to get when you have Roy alongside you. You know that he has that capacity to, erm... (trails off amid laughter).
"Yeah, he has that capacity but sometimes that is why I like him."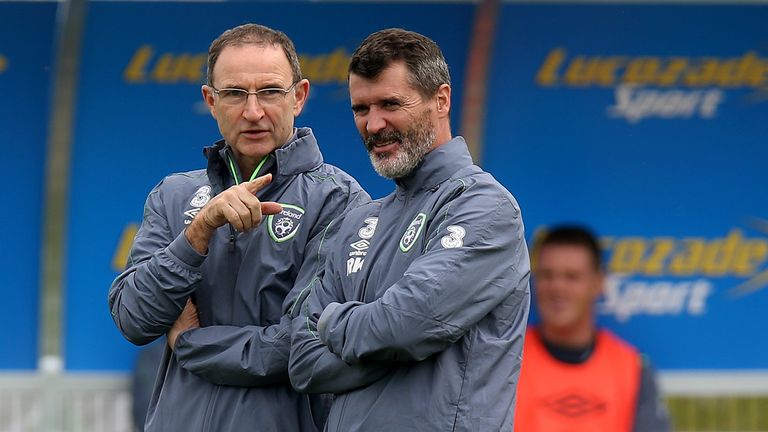 Coleman admitted Keane demands high standards in training but made the point that dealing with criticism is part of being a professional footballer.
When asked if he has ever had a falling out with Keane, the Everton defender said: "Roy is very demanding. He was a top player. He expects the best.
"As players, we understand that. If you make a mistake in training, he will tell you, no different to the manager beside me.
"As professional footballers, that is what we have to deal with. We are all together in the squad and we want to be successful."
Another player not involved in the Republic of Ireland squad this week is West Ham defender Declan Rice, after O'Neill admitted last week the London-born 19-year-old is "still deliberating" on whether to switch his allegiance to England.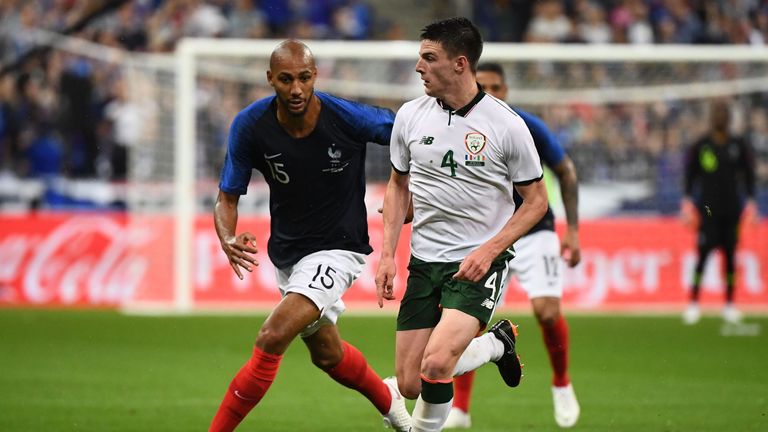 Rice has appeared in three friendlies for Ireland's senior side since making his debut in March, but is eligible to play for England until he makes a competitive appearance and O'Neill said on Wednesday he had "no news" of Rice's intentions.
His indecision has drawn criticism on social media from former Irish international Kevin Kilbane and current international James McLean but Coleman came to his defence, insisting he needs to be afforded time to make up his mind.
Bang on lad.. representing your country should be an honour and a proud moment 🇮🇪

— James McClean (@JamesMcC_14) August 27, 2018
"Look, in an ideal world, we would have all the players here playing for us," Coleman said.
"On Declan's situation, I spoke last week. I know some people back home might not like to hear it but he is a 19-year-old boy who was born in England.
"That is no reason why he cannot be a proud Irishman. After the Turkey game when he got man of the match, I saw him embrace his father in the tunnel. That is not for show. That is genuine. He was genuinely proud to play in the game that he did.
"In an ideal world, we will get him back but it is not as straightforward as you know what you are which I have heard a few people say.
"The young lad was born in England. There is no reason why he cannot feel some part English and also be very proud to play for Ireland which I know he is.
"So on that situation, fingers crossed, we will welcome Declan back with open arms, whatever he decides."