Harry Arter and Roy Keane have made up, says Republic of Ireland boss Martin O'Neill
By Shona Duthie
Last Updated: 09/10/18 3:48pm
Republic of Ireland manager Martin O'Neill says his assistant manager Roy Keane and Harry Arter have made up after their argument.
Arter is included in the Republic of Ireland's squad for the next two games in the UEFA Nations League where they face Denmark and Wales, live on Sky Sports.
O'Neill said the Cardiff player, on loan from Bournemouth, was happy to be back in the team after holding clear-the-air talks with Keane after it was reported they had fallen out over harsh words handed out by the assistant boss to Arter.
Speaking on the state the pair's relationship now, O'Neill said they have "certainly made up".
He said: "The two of them have been talking; they met up again last night. I probably believe it should make Harry stronger from it all.
"I think if there is criticism is coming your, way take it in some sort of spirit and tend to prove someone wrong if the criticism is levelled at you and if someone is praising you, try and prove them right.
"So in this case, Harry wants to do that. I think he wants to do that, not just for Ireland, but I think he wants to prove Bournemouth were wrong to let him leave there at this minute, or certainly let him go out on loan.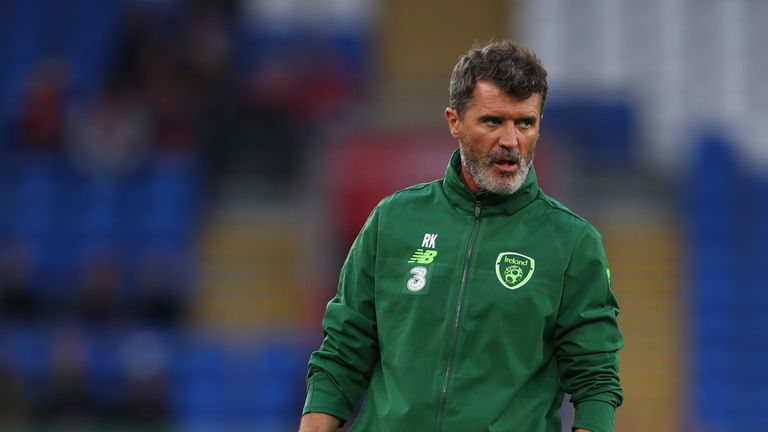 "He has a bit to prove which is great. I think players should always have something to prove as should we as managers as well."
Arter missed last month's games against Poland and Wales with O'Neill acknowledging he was not chosen following the altercation with Keane.
But O'Neill said the 28-year-old has become a vital part of his squad.
"Well he is one at the moment, even though his club team cannot get a result in the league, who is playing in the big league for a start," he added.
"And at the moment we don't have many players doing that. So it's good to put any sort of ranker behind now, I think that's what happened. It's nice to see him back."