Republic of Ireland boss Martin O'Neill says Harry Arter and Roy Keane row only escalated after loss to Wales
Watch Republic of Ireland v Denmark in UEFA Nations League live on Sky Sports Football from 7pm on Saturday
Last Updated: 13/10/18 7:52pm
Republic of Ireland boss Martin O'Neill believes the row between Roy Keane and Harry Arter was exaggerated following the heavy loss to Wales.
Ahead of the Republic's UEFA Nations League match at home to Denmark on Saturday, live on Sky Sports, O'Neill confirmed his assistant manager Keane and midfielder Arter have made up after their argument in the summer.
Reports of their disagreement surfaced ahead of Ireland's match in Wales, which they went on to lose 4-1 in what was their Nations League opener.
Citing West Ham's reported dressing room bust-up after a 1-0 loss to Wolves, which was followed by a 3-1 win at Everton, O'Neill said such arguments are only overstated if results do not go the team's way.
"Interestingly, I genuinely felt this, and do feel this at the moment, that it was a mountain out of a molehill. I do appreciate that some things can certainly escalate, and that was the case," O'Neill told Sky Sports.
"It took place in the summertime but didn't surface really until we were playing a competitive game against Wales, and of course then, if you lose the game, it takes on a meaning of its own.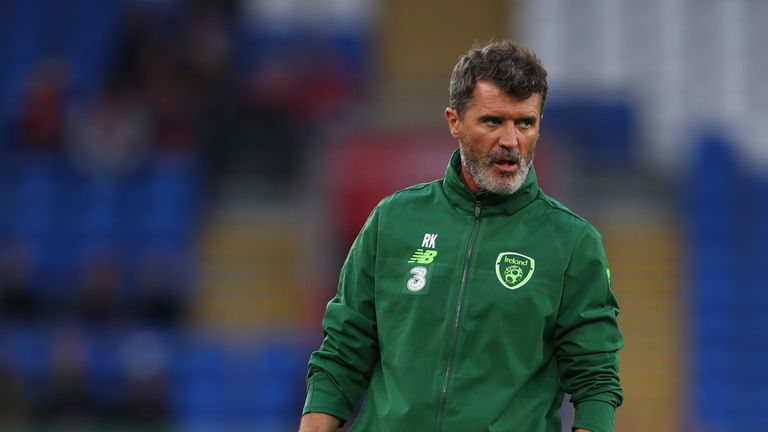 "It was interesting to contrast that with West Ham's 'fight', it was reported afterwards, I think they lost in the last minute to Wolves, a big debacle in the dressing room - I think fists were flying.
"Then suddenly they won the game against Everton, great result, it was how that fight actually bonded the players together.
"You can look at it in a number of different ways. It was chosen here to be going in the opposite direction, probably because we lost the game against Wales and didn't perform at all."
Arter is back in the Republic of Ireland fold after missing last month's games against Poland and Wales, with O'Neill acknowledging he was not chosen following the altercation with Keane.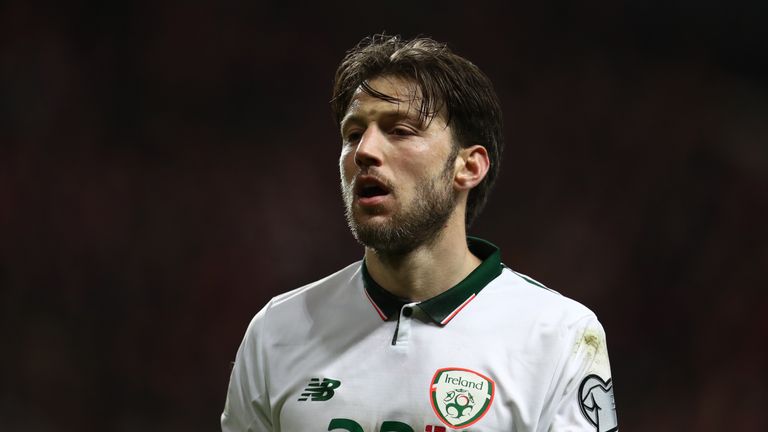 O'Neill said the 28-year-old is a vital part of his squad, but insists he does not feel pressure to start the Cardiff midfielder against Denmark.
He added: "No, I don't feel that [pressure], I'm certainly all the time trying to pick players on merit, and that would very much be the case here again.
"I have mentioned in previous press conferences that players, like the management too, are always trying to improve themselves.
"This game like no other game can stop you in your tracks very quickly. Life is going swimmingly, next thing you know you've been hit and you're grasping around for the next point."