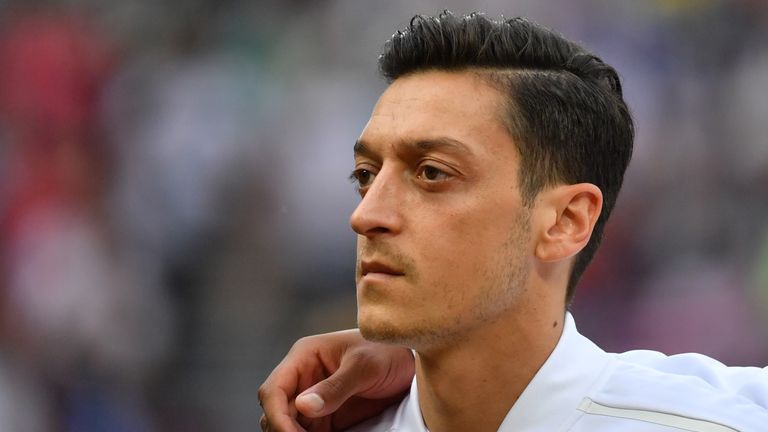 The president of Germany's football federation (DFB) Reinhard Grindel says he made mistakes in handling the controversy over Mesut Ozil's photo with Turkish president Recep Tayyip Erdogan.
The midfielder called time on his nine-year career with Germany last week, accusing the DFB of treating him with "racism and disrespect" over the issue of a photograph featuring the player alongside Erdogan which was taken before the World Cup.
Ozil was critical of the federation, Grindel, fans and media for what he regarded as racism in treating people with Turkish roots.
The 29-year-old defended the meeting with Erdogan, who draws widespread criticism in Germany for being increasingly authoritarian.
Grindel said on Thursday he regretted that the federation's criticism of the photo "was abused for racist slogans".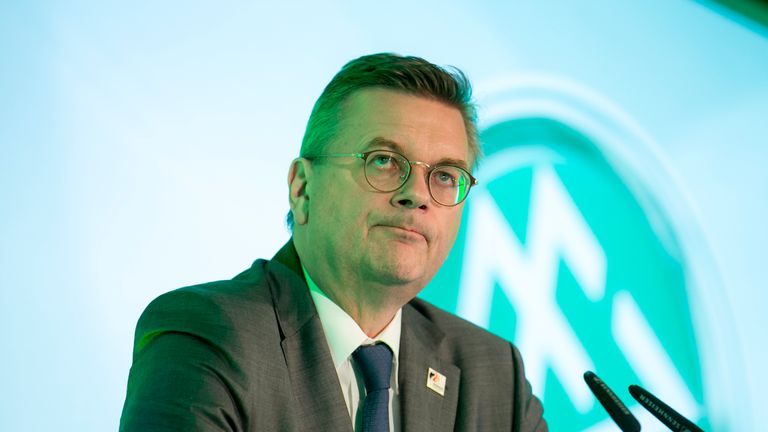 He added: "The resignation statement by Mesut Ozil has triggered a debate on racism in general and the ability of football to integrate in particular. As DFB President, I do not want to escape this debate."
"In hindsight, I, as president, should have unequivocally said what for me and the association is obvious: any form of racial hostility is intolerable."