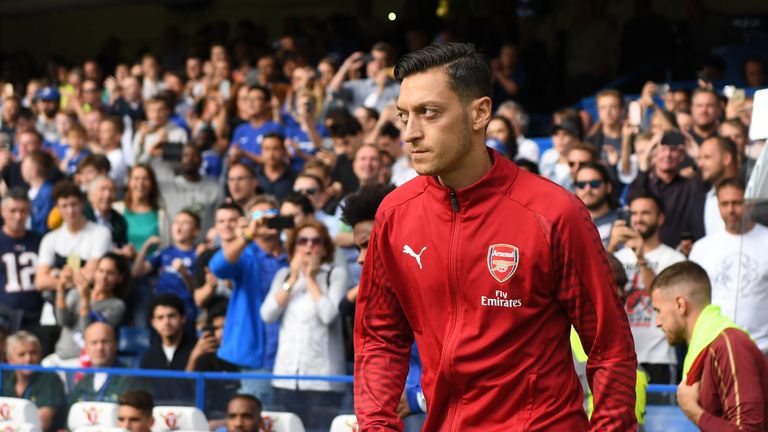 Liverpool manager Jurgen Klopp has called criticism of Mesut Ozil's retirement from the Germany national team "complete nonsense".
Arsenal's Ozil came under fire for his performances at the World Cup in Russia, where Germany were knocked out in the group stage.
Critics questioned his public appearance with Turkish President Tayyip Erdogan ahead of the tournament.
It led to the 29-year-old quitting international football last month over "racism and disrespect" due to his Turkish roots.
Bayern Munich president Uli Hoeness told Sky Germany that Ozil should not have been selected for the World Cup due to his performances for Arsenal, saying "we would have been spared the whole theatre" of the fallout from his retirement.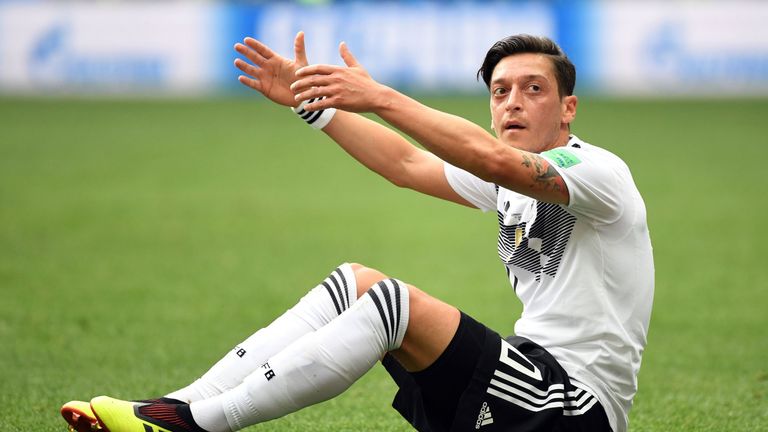 Klopp suggested Ozil has been the victim of politically-motivated acts and that the furore over the playmaker is "a classic example of absolute misinformation and, of course, complete nonsense".
"In politics, little things have always been blown up and big things pushed away in order to continue," the Liverpool boss told German television channel Sport 1.
"Normally, intelligent people tend to hold back because it is not easy to say the right thing. I would count myself too. All those who have no idea are loud in these conversations."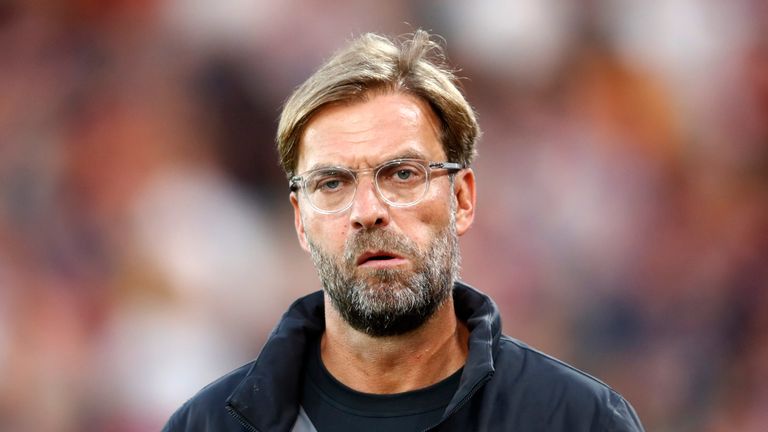 This is a classic example of absolute misinformation and, of course, complete nonsense.
Jurgen Klopp
Ozil and international team-mate Ilkay Gundogan, who is also of Turkish descent and posed with Erdogan, were subjected to jeers from German fans in warm-up games before the World Cup.
"I don't doubt these guys, at least about their loyalty to our homeland. The difference is that they have one more thing (in their heritage)... that's beautiful," Klopp, who coached Manchester City's Gundogan at their former club Borussia Dortmund, added.
"Cultural diversity, we all thought it was cool around the (Germany-hosted) 2006 World Cup... now two guys are seduced by politically intelligent people to have a photo, and then have relatively few opportunities to say what they want 100 per cent right.
"That's why I find this discussion hypocritical. Bad things happened because people were not informed properly. Even the media should not create a buzz around something like this every day. Just cool off and see the people behind it."