Fernando Hierro defends David de Gea after error in Spain's draw with Portugal
New Spain boss praises commitment of players after opening draw
Last Updated: 16/06/18 7:38am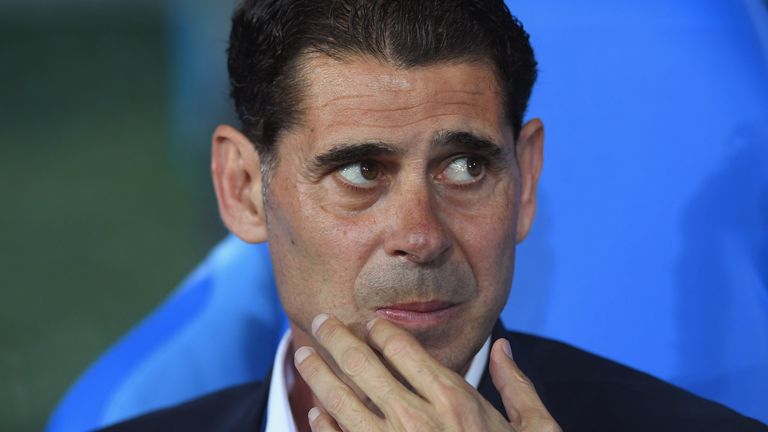 Spain head coach Fernando Hierro defended David de Gea after his error helped Portugal claim a thrilling 3-3 draw in their World Cup opener on Friday.
Cristiano Ronaldo's second goal on the stroke of half-time was down to a dreadful mistake from the Manchester United goalkeeper as he allowed a shot to slip through his grasp and into the net.
But Hierro gave a massive vote of confidence to De Gea after the game.
"We're not going to point the finger of blame at anyone," said the former Real Madrid player. "Of course there are moments when things don't go as well but we know what we want, and what we are asking our players and everyone is to see us as a team.
"We don't have any doubts about De Gea and he doesn't have any doubts about himself either. I gave him a long embrace, we know that being a goalkeeper requires special psychology and is a difficult position to play in.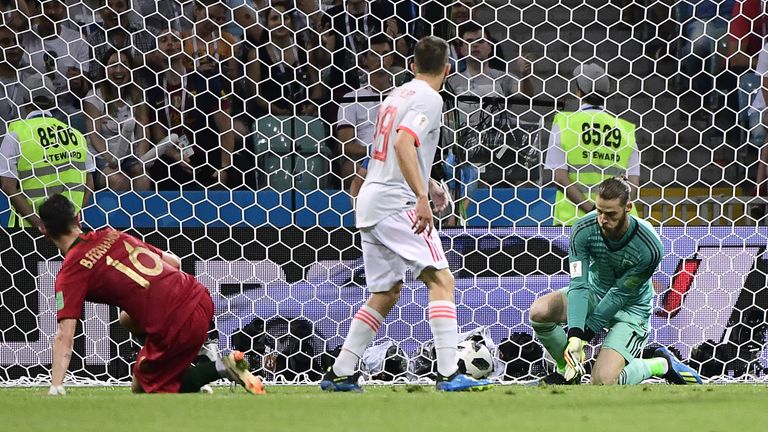 "He has had lots of good days. We are a family, we are a team, and we stick together."
With Julen Lopetegui sacked for signing a deal with Real Madrid without informing the Spanish FA on Wednesday, Hierro was pushed into the spotlight just two days before Spain played their toughest Group B opponents.
But with their new coach urging them on from the sidelines, Spain came from behind twice to lead 3-2 before Ronaldo's stunning free-kick claimed a point for Portugal in a dramatic match in Sochi.
"We've all had to adapt very quickly to the new circumstances," said Hierro.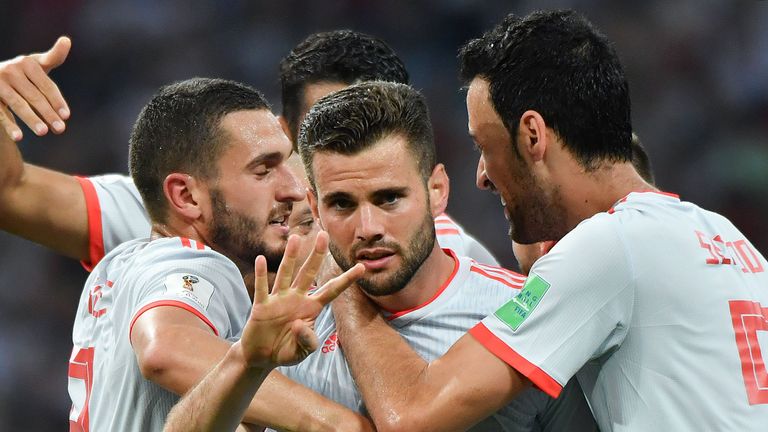 "We've had very little time before our opening match, so I really wish to express my heartfelt thanks for their commitment.
"It wasn't an easy situation, but when you have this extremely good group of young players, and the staff, these excellent professionals, they make your life a lot easier."
With Iran - who beat Morocco 1-0 with a late goal earlier on Friday - up next, Hierro said his team would be focusing on staying in Russia as long as possible.
He said: "Every single player is extremely important, from number one to number 23, in training sessions, matches, the day after the matches. We are all members of the same family."