Jose Mourinho says Paul Pogba should not be given France's winner against Australia
By Ron Walker
Last Updated: 17/06/18 12:32pm
Jose Mourinho said Paul Pogba should not have been given France's winner against Australia - but praised the midfielder's desire to help seal a winning start for his country.
Pogba's best position for Manchester United was often debated during an inconsistent Premier League season for the 25-year-old, but speaking to Russia Today his club boss Mourinho applauded his role as a "box-to-box" midfielder in the goal, which sealed a 2-1 win for France.
"For me, it's not about the goal. I think it's an own goal, but it's the action," he said. "It's the determination of making it happen.
"The majority of French players were too comfortable or not wanting to risk too much, or not confident enough to make things happen. [Kylian] Mbappe didn't have a great game, nor Ousmane Dembele or Antoine Griezmann.
"The midfield were very positional, Paul didn't interfere a lot in the game, but then - this action is the action of a No 8.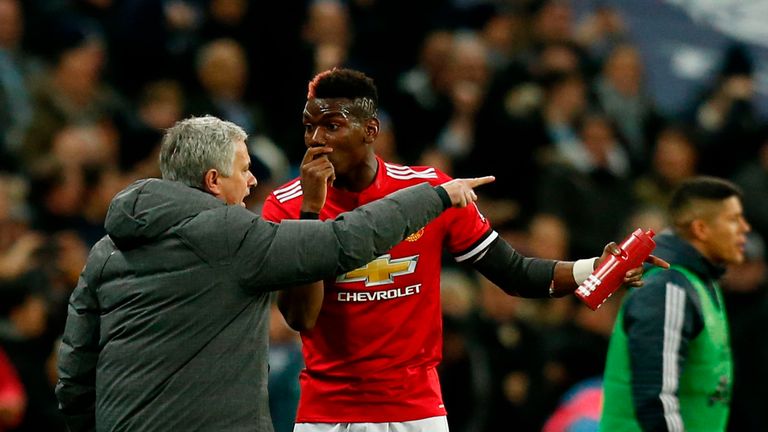 "That's what people used to call the box-to-box midfielders. And in this case, that was the action of an attacking part of box-to-box. It's a pity it wasn't a clean shot to make it a brilliant goal, but it got them the three points."
Mourinho had no issue with Didier Deschamps' team selection, but added it had failed to realise its potential as they stuttered to victory over a side who had been taken to extra-time by Syria in qualifying.
"I liked the way France approached the game - I like three attacking players with freedom, Mbappe, Griezmann and Dembele, without a clear No 9 but it didn't work very well.
"Australia were comfortable without the ball, but they had time to play and try to come to the final third in possession. The France midfield were not strong enough in terms of pressing.
"I think the main idea of every team in the three days so far has been not to press. Every team has been defensively compact, defensively organised, but we haven't see a pressing team."
* FIFA have subsequently decided that France's second goal was an own goal scored by Aziz Behich