Neymar returns to Brazil training ahead of Costa Rica match
Neymar will be available for Friday's Group E game vs Costa Rica.
By Associated Press
Last Updated: 20/06/18 3:59pm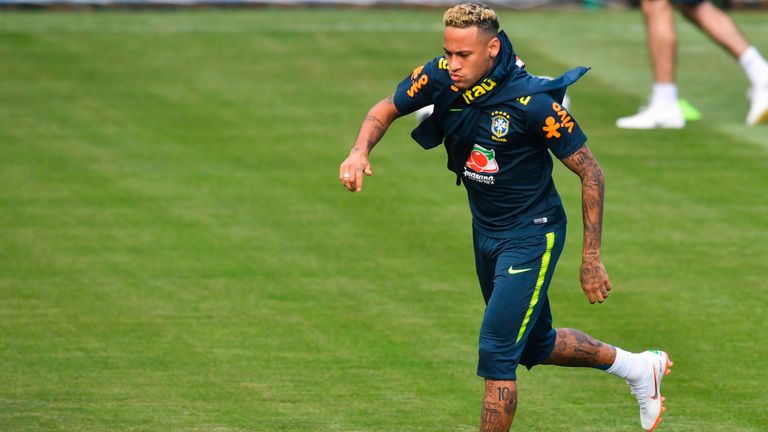 Neymar has returned to training two days before Brazil's World Cup group game against Costa Rica.
The Brazilian star joined the rest of the squad in a training session in Sochi on Wednesday, just a day after he limped out of practice because of a pain in his right ankle.
The session was closed to the media but the Brazilian soccer federation says Neymar "participated normally in the team's activity".
They had downplayed the seriousness of the injury, saying he was confirmed to play against Costa Rica on Friday in St. Petersburg.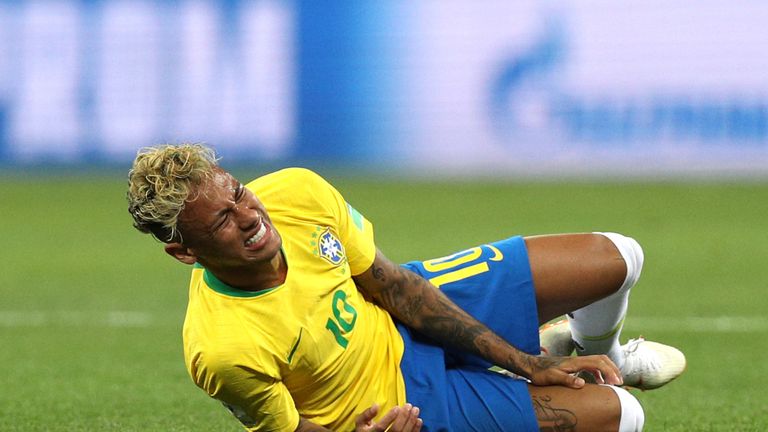 Neymar was sidelined for around three months earlier this year because of an unrelated injury on his right foot.
Brazil and Switzerland are two points behind group leaders Serbia, who beat Costa Rica in their group E opener.