Newcastle 1-2 Tottenham: Mauricio Pochettino wins where it matters
Talking points from Tottenham's 2-1 win over Newcastle
Last Updated: 12/08/18 7:25am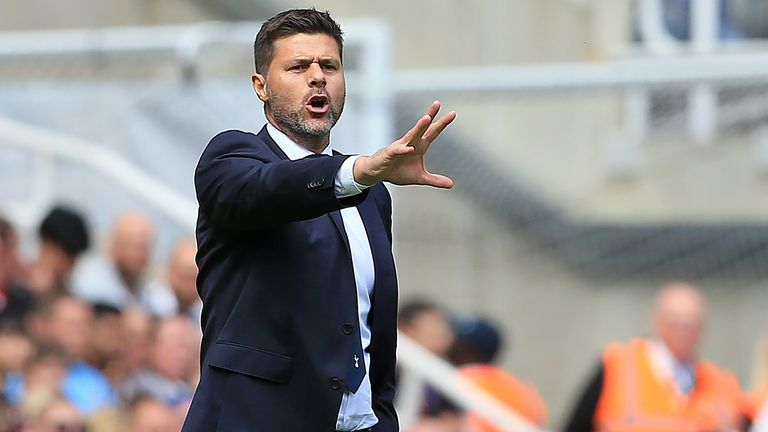 With the window closed and the action underway, Tottenham secured a 2-1 win over Newcastle at St James' Park...
If the consensus was that Liverpool had 'won' the transfer window, then it followed that Tottenham had 'lost' it. When awarding school-style grades for each team's efforts in the transfer market this summer, one article that appeared on a platform not a million miles away from here offered the light-hearted verdict that Spurs should be expelled.
But where it mattered - on the pitch - Tottenham were winners on the opening weekend. Their 2-1 victory over Newcastle at St James' Park was not the most fluent of performances that Mauricio Pochettino's side have produced, but it was one that brought three points. The win more than justified the sort of positivity preached by the coach beforehand.
"It is not a reason to complain," he had insisted when discussing the fact that Newcastle's preparations were not so affected by the World Cup. "We're not a victim in that situation. We need to adapt ourselves and try to be competitive. I'm sure we're going to be. We will reach the same level of energy and attitude. I'm sure we will be available to win the game."
So it proved. It was not convincing. Newcastle pushed hard and even hit the crossbar through substitute Salomon Rondon's deflected effort in the closing stages, but ultimately Tottenham held on for the points. The questions about under-investment will not be going away, of course. But this was a reminder that Pochettino still has quality to work with.
Continuity is king for Spurs
Given the money that has been spent in the Premier League this summer, it felt strange to see two starting line-ups that did not include a new player. However, one of the advantages of this is that there are pre-existing relationships all over the pitch. Dele Alli's winning goal certainly felt like one that we had seen many times before in a Tottenham shirt.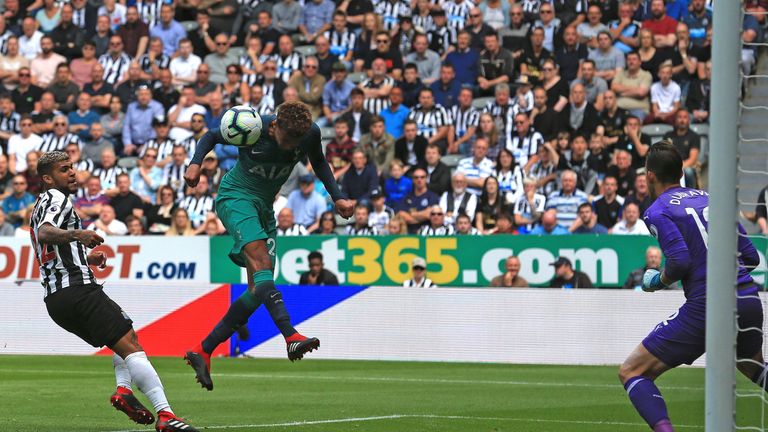 Pulling away towards the far post as the ball came in from the right wing, Alli was there to nod home. It was Serge Aurier who pulled the trigger on that occasion but Christian Eriksen was looking for the ball on a regular basis. The players are some way from peak sharpness, but there is a chemistry to this Tottenham attack and it was just too much for Newcastle.
"That is our decision - to keep the best players and to keep the squad," said Pochettino earlier in the week. "It's a brave decision. There's no reason to not trust in our squad and no reason not to believe in our club or believe in what we can do. The most important thing is we're so positive and of course we're going to challenge for big things this season too."
A bit of rustiness in defence
The early goal might have made it a straightforward afternoon but the team looked vulnerable throughout, with Newcastle finding lots of space in behind Aurier down the Tottenham right. Kenedy should certainly have done better with one second-half chance but a poor touch allowed Hugo Lloris to close him down quickly.
Kieran Trippier is likely to return to replace Aurier sooner rather than later but it will be interesting to see what happens in the centre of defence. Davinson Sanchez is a considerable threat in the air, winning the initial ball that led to Jan Vertonghen's opener and going close to scoring himself soon afterwards, but there were issues at the other end.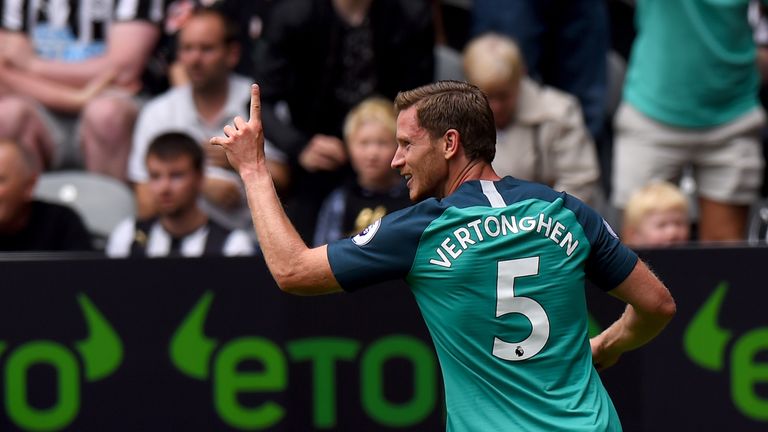 The Colombia international allowed Joselu to drift in behind him and divert Matt Ritchie's right-wing cross into the net for the equaliser. Sanchez is a real physical presence and he is only going to improve but it still remains a curiosity that Toby Alderweireld is seldom partnered by his compatriot Vertonghen. He was sat among the substitutes instead.
Many had expected Alderweireld to depart this summer as he enters the final year of his Tottenham contract and it was no great surprise to see him omitted here after his World Cup exertions. But if the defender is to remain a part of things at Spurs then Pochettino must surely be tempted to involve him more than he has so far in 2018.
Kane's August wait goes on
Harry Kane has only just returned to full training after playing six games - and scoring six goals - for England at the World Cup in the summer. Even so, such is his appetite to get going this season, he was straight into the Tottenham line-up and looking to end that curious and unwanted record of having never scored a Premier League goal in August.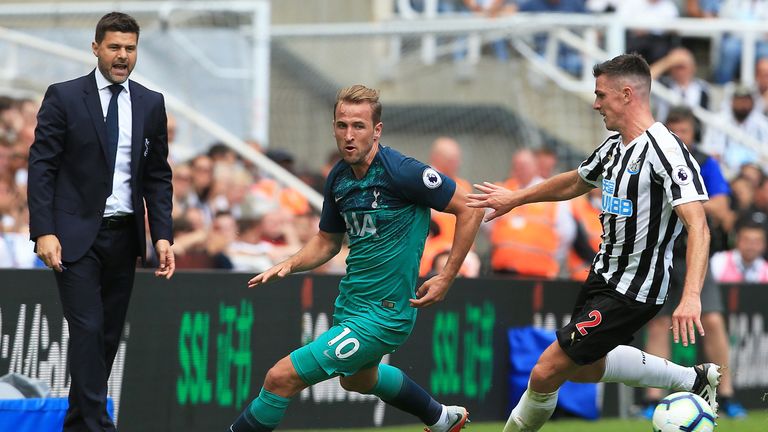 Unfortunately, he could not end the sequence against Newcastle, falling a little way short of his very best form at St James' Park. A sloppy touch when put through by Eriksen in the 34th minute robbed him of his big moment. A failure to connect with a right-wing cross from the same player four minutes into the second period was another half-chance spurned.
There will be other opportunities. Fulham are the visitors to Wembley next weekend and Tottenham travel to Old Trafford to face Manchester United before August is out. But on this evidence, Kane is going to need to use these early weeks of the season to feel his way back to match fitness. After all, there is no new signing waiting to take his place.