Football Commentator & Columnist
Martin Tyler's World Cup diary: Cristiano Ronaldo stars in Sochi
Last Updated: 17/06/18 8:58pm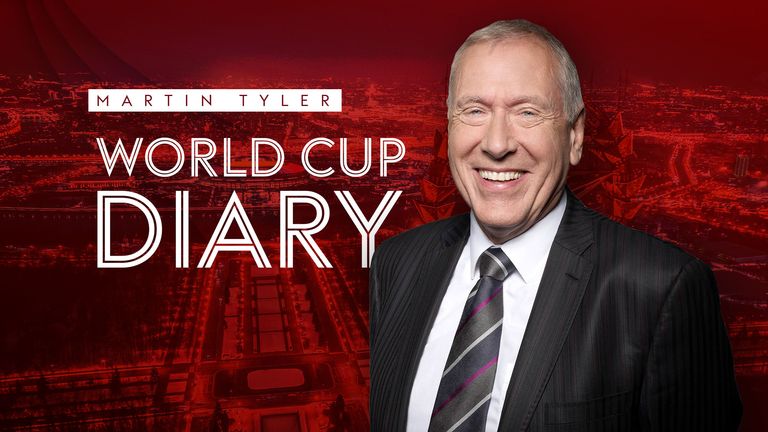 Sky Sports commentator Martin Tyler reflects on Portugal and Spain's "epic" 3-3 draw, the brilliance of Cristiano Ronaldo and his travels around Russia...
The 60 matches at the World Cup that remained after the Cristiano Ronaldo show in Sochi have a lot to live up to.
It was a privilege to be there. If the Spanish media believed that they had pulled a trick by releasing the news of Ronaldo's government punishment for financial irregularities the joke backfired. It was Spain who had a taxing evening.
World Cup fixtures
World Cup venues
Even by his own lofty standards, this was monumental from a 33-year-old putting up a fantastic fight against Father Time.
Each goal had a story.
Even before the opening goal, Portugal had revealed a plan to expose Spain's right flank. Nacho is a seasoned defender with both Real Madrid and Spain but mostly as a squad player and had only the attack-minded David Silva for protection. Nacho is in his first major tournament and despite facing Cristiano every day in training found out quickly the difference under the global microscope.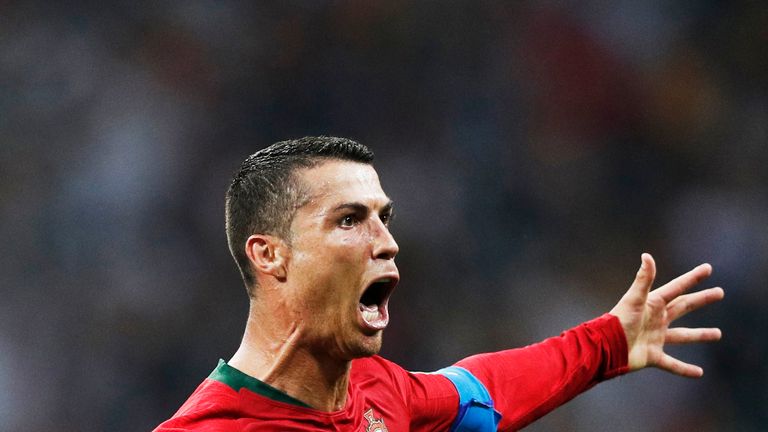 Not even VAR could come to his rescue. Much had been made pre-game of the fact that Ronaldo had never scored against the country where he has earned his living for nine years. The penalty dispatched with relish put that one to bed.
That David de Gea should make such a hash of the second goal surely shows the psychological edge Ronaldo must have over goalkeepers. "OMG it's HIM" makes the usually strong minded go weak-wristed at crucial moments.
The third goal, the free-kick, was the piece de resistance. Portugal were out on their feet, Ronaldo included. A chance of an equaliser could only come when no running was involved. Spain worked very hard not to give away free-kicks within shooting range. One foul; it was one too many.
The management controversy must have made it tough for Spain though the swashbuckling Diego Costa showed why he was chosen for the squad, and the team, whereas Alvaro Morata made neither. Food for thought at Stamford Bridge. Nacho recovered from conceding the penalty to score the goal of his life and Isco nearly did the same. It was epic.
Saturday was a travel day, from Sochi to Volgograd, the setting for England's first fixture. Look at a map and going via Moscow would not seem the logical route but there are no direct flights between the two cities. A rail trip looked enticing until I discovered it took 19 hours.
So via Moscow it was, missing Australia's gallant defeat against France but while waiting for my connection catching a thrilling first half between Argentina and Iceland with a Sergio Aguero moment for those broadcasting around the globe.
It is one of the few frustrations at a World Cup, trying to keep up with the games you are not assigned to. I did not know the final score until we landed at Volgograd and that Lionel Messi had failed with that second-half penalty.
Ronaldo is well ahead in this latest clash of football's two titans but it is early days...