Football Commentator & Columnist
Martin Tyler's World Cup diary: Goodbye Russia, you've been brilliant
Last Updated: 16/07/18 11:40am
Sky Sports commentator Martin Tyler reflects on France's World Cup final victory and questions the use of VAR.
The true story of how Russia won the right to host the 2018 world Cup may never be told but how it actually staged it should never be forgotten.
After commentating on 20 games in nine different venues I am coming home with the fondest of memories. The warmth, particularly of the young volunteers, was a credit to a country which would not necessarily be on everyone's bucket list to visit. It was a stark contrast to the stoney-faced attitudes of the Soviet Olympics in Moscow that I worked on in 1980.
As I packed for home I wondered whether the interaction of the last five weeks would leave a legacy. Did it in South Africa in 2010. Or Brazil four years ago? Possibly not?
Already I had experienced one cut back. On the metro back from the final the announcements in English had stopped. I rather guessed my station but after so many trips I did guess right.
The tournament and the Russian people had the climax they deserved. Six goals mixed the brilliant and bizarre but for the first time in the tournament, I felt uneasy with VAR. Referee Nestor Pitana did not see the handball incident and was advised to take a look. The replays did not provide 100% clarity and his decision was far from immediate.
Yet he gave a verdict which changed the course of history in the biggest football match of all. That came after an iffy free-kick in favour of Antoine Griezmann when he was already on his way down which led to the Final's opening goal. Croatia could feel hard done by.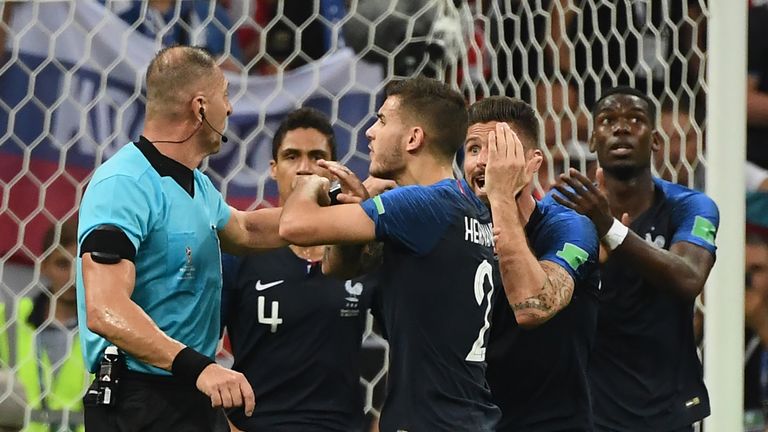 France though were worth their victory. Didier Deschamps knows how to win football matches. It is not all about tactics and strategy. It is having a nose for the moment. Bringing on Steven Nzonzi for a below par Ngolo Kante was typically shrewd. There was still time for Hugo Lloris to remind us that goalkeepers are not outfield players and should never pretend to be - a howler soon forgotten as he was presented with the most prized trophy in the game.
These presentations though are becoming shambolic. The delay to accommodate three governmental presidents as well as Gianni Infantino, the boss of Fifa, meant they were all caught in a heavy shower which would not have arrived had they got going with proper speed. The seemingly delightful Kolinda Grabar-Kitarović, president of Croatia, was left umbrellaless by preferential treatment for the men on the podium. The trophy itself was handed over like a barman getting out another bottle for a group of revellers.
It was probably just as well that Harry Kane decided not to attend to collect his Golden Boot, the one major reward that England claimed in the end. Finishing fourth in a field of some 200 is a fine achievement and if the excellent Eric Dier had put just a little more on his chip over Thibaut Courtois I think the bronze medals would have been won.
Belgium were understandably happy with two wins in two against England in a couple of weeks after only one in the previous 21 international clashes between the two countries. Deep down they might be feeling that they missed a great chance to become world champions.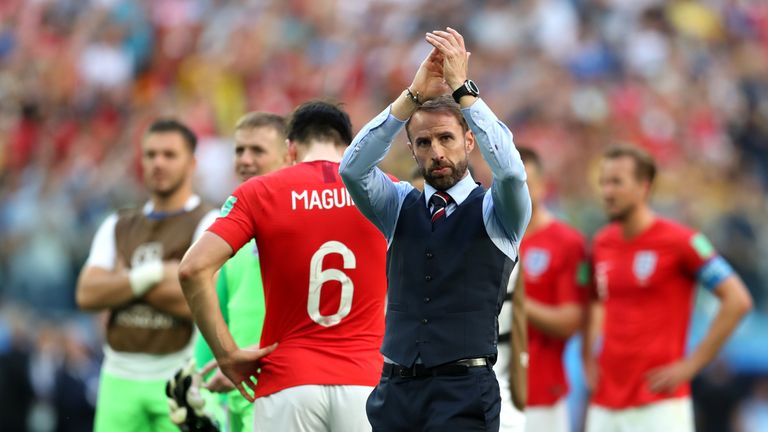 Football-wise we were richly entertained in the 21st World Cup. Sixty four games and only one goalless draw. Twenty nine penalties has to be a consequence of VAR. Twelve own goals, another record, probably a consequence of more diligent goal accreditation.
For all involved, it was a fantastic experience. I marvelled at the sheer size of Russia, the stunning architecture and the width and length of the Volga which seemed to connect every World Cup city. A change is as good as a rest so I am really looking forward to the new Premier League season and watching the stars of many of the nations that acquitted themselves so well over the last month.
And like you, I will be following the progress of Gareth Southgate and his likeable lads who have made this such a special summer in England.