Is Anthony Martial close to setting a Manchester United record? Which manager has the highest goals-per-game ratio? Is Liverpool's defence on track to break records?
Sky Sports commentator Martin Tyler has the answers to those questions and more in his weekly stats column, and don't forget to try his tricky teaser in the video above.
Got a question for Martin? Tweet @SkySportsPL with the hashtag #TylersTeasers and the voice of football could be answering your question next week!
Martin's Starting Stat from England vs Croatia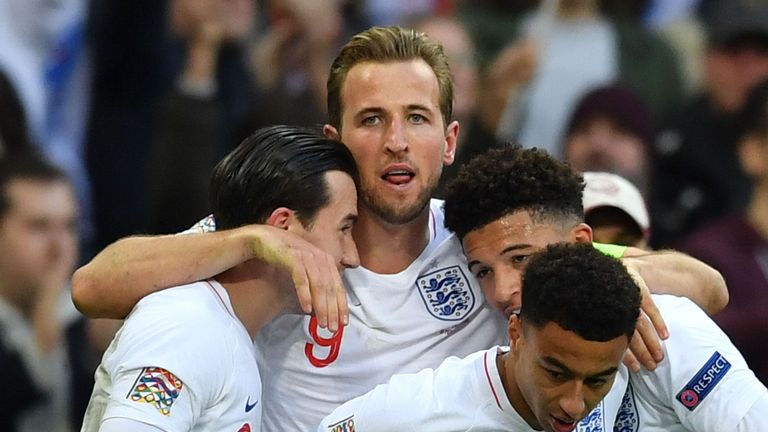 Harry Kane scored his 30th Wembley goal and became the 23rd Englishman to reach 20 goals with his first goal in his last eight internationals. He has gone level with two other Spurs players of the past, Jermain Defoe and Martin Peters.
Jesse Lingard has now added back-to-back Wembley goals for England to add to his Manchester United goals in the FA Cup final, Community Shield and the League Cup final.
All three goalscorers in the game have played for Leicester City - Andrej Kramaric plus Lingard and Kane on loan. Kane's goal was set up by a free-kick from current Leicester player Ben Chilwell.
Croatia have now conceded 21 goals against England, the most against any country.
Gareth Southgate's record is now P31 W18 D7 L6 F49 A24. Of those 31 games, Marcus Rashford has won the most caps (28) and Kane has scored the most goals (15).
Live Renault Super Sunday


Martial's scoring streak
Anthony Martial has scored in his last five Premier League games for Manchester United. Is he close to a club record? (Jack)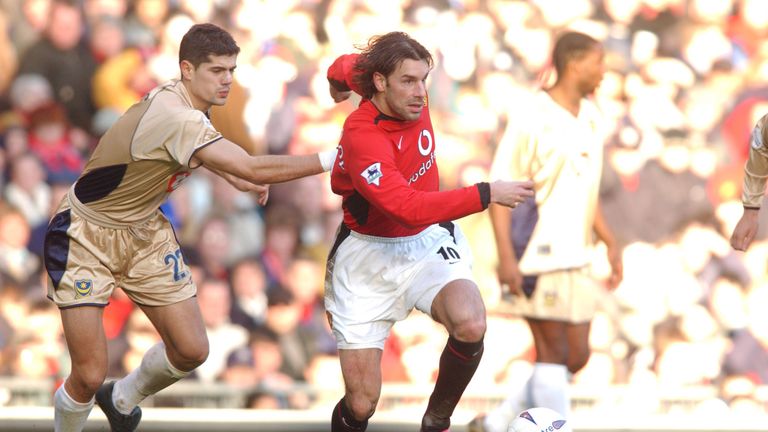 MARTIN SAYS: Only three players have scored in more than five consecutive Premier League games for Manchester United.
Ruud van Nistelrooy holds the record as he netted in 10 successive games across the end of the 2002/03 season and the start of the 2003/04 season. The streak ended when he failed to score against Wolves at Old Trafford on August 27.
Van Nistelrooy also went on an eight-game scoring streak in 2001/02 and a six-game scoring streak from the end of 2004/05 and start of the 2005/06 season.
The other two players to have scored in six consecutive Premier League matches for Manchester United are Eric Cantona and Cristiano Ronaldo.
Cantona's six-game run helped United pip Newcastle to the title in 1995/96 while Ronaldo's streak was crucial as United beat Chelsea to the title in 2007/08.
Along with Martial, the other players to score in five Premier League games in a row for United are Dwight Yorke, Robin van Persie and Wayne Rooney (twice).
Strong defence
Liverpool haven't conceded more than once in any of their last 15 Premier League games. Is that a record? (Danny)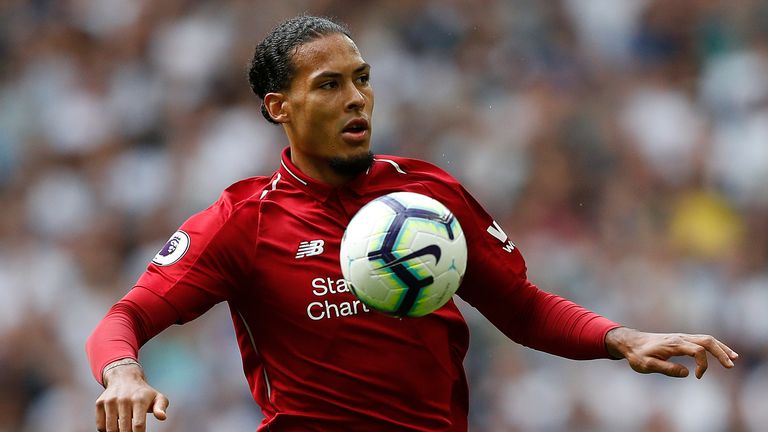 MARTIN SAYS: Manchester City are actually currently on a longer run without conceding more than one goal as they have gone 18 matches without it happening.
The last time City let in more than one goal in the Premier League was when they lost 3-2 to Manchester United on April 7.
Liverpool's run has been going since a 2-2 draw with West Brom on April 21.
However, the record is held by Chelsea, who went 31 games without conceding more than one goal from the 2004/05 season (Jose Mourinho's first season in England) to October 2005. The run came to an end when they conceded twice in a 4-2 win over Blackburn on October 29.
Manchester United managed a 25-game run in the 2016/17 season. That streak was ended by a 2-0 defeat at Arsenal on May 7, 2017.
United ended Arsenal's 24-game run in August of the 1999/2000 season while United also went on a 24-game run from the end of the 1992/93 season to the start of the 1993/94 season.
Live Renault Super Sunday


Drawn out
Tottenham have not drawn a game this season, are they close to a record for successive games without a draw? (Barry)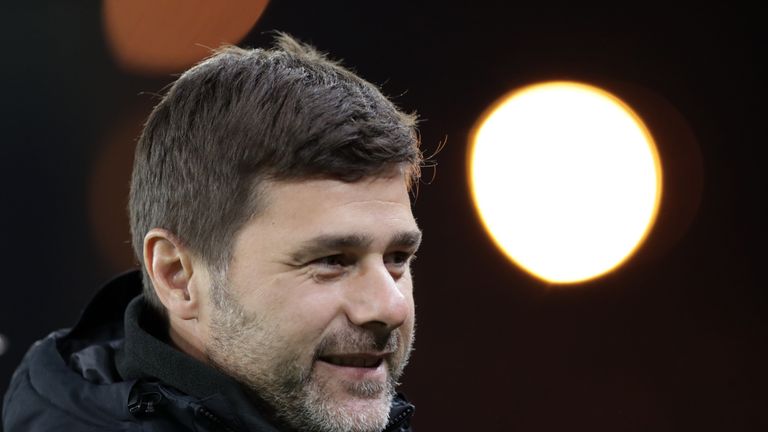 MARTIN SAYS: Spurs haven't drawn in their last 16 Premier League matches, but the record belongs to Bolton, who went 28 matches without drawing until they were held by Wolves on New Year's Eve in 2011.
Arsenal had gone 25 games without a draw before they drew 2-2 at Crystal Palace last month.
Palace themselves had 23 successive matches without a draw before stalemate against Manchester United on October 31, 2015. Manchester City also saw a 23-match run ended around that time as they drew 0-0 at Manchester United on October 25.
Goal gazers
Which manager's matches have witnessed the most goals (for + against) in PL history? (Martin)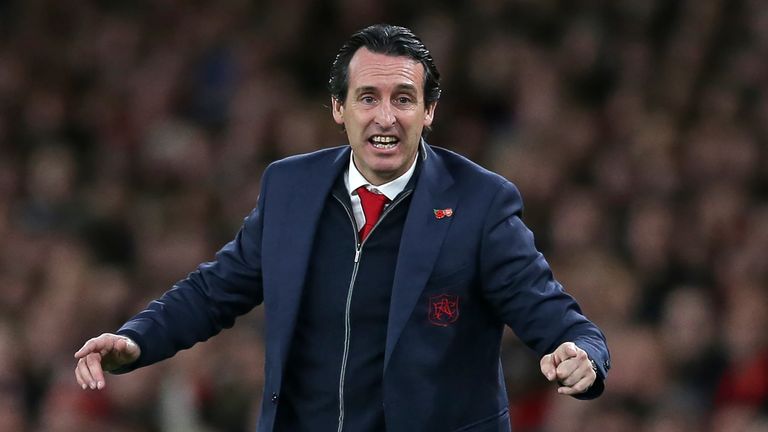 MARTIN SAYS: If we look back through Premier League history and set a minimum of 50 matches in charge then Pep Guardiola is top of the list. The 88 matches he has taken charge of have averaged 3.33 goals per game.
A former Manchester City manager is second on the list. Manuel Pellegrini's 126 matches in charge have seen 3.21 goals per game. So we should expect plenty of goals when Manchester City face West Ham this weekend! You can see the goals from that game on the Sky Sports app on Saturday evening and on Match Choice.
Carlo Ancelotti is third following his time Chelsea (3.12 goals per game). Liverpool's Jurgen Klopp is fourth on the list, averaging 3.09 goals per game, and Marco Silva averages 3.09 from his time at Hull, Watford and Everton.
Steve Kean (3.08), Slaven Bilic (3.00), Ruud Gullit (3.00), Eddie Howe (2.99) and Brendan Rodgers (2.99) are next on the list.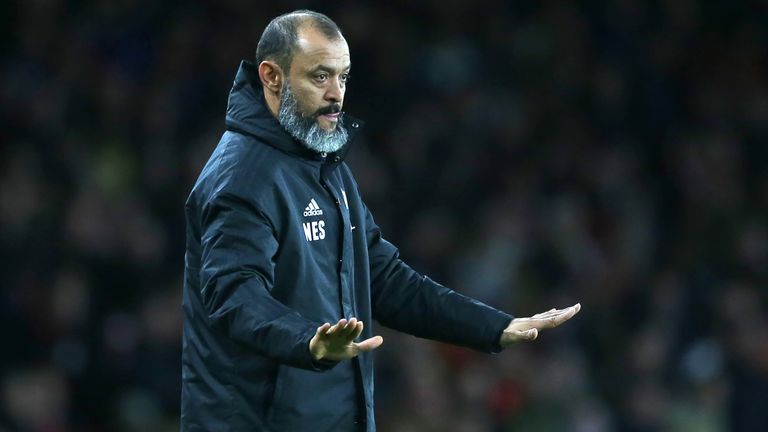 In terms of current Premier League bosses, Unai Emery has averaged 3.42 goals per game in his 12 matches at Arsenal.
At the other end of the table, Wolves manager Nuno Espirito Santo sits 20th as he averages 2.08 goals per game.
Just above him are Burnley's Sean Dyche and Huddersfield's David Wagner (both 2.28 goals per game) and then Watford's Javi Gracia (2.38) and Newcastle boss Rafa Benitez (2.45).
Goals-per-game ratio of current PL managers
| | | |
| --- | --- | --- |
| Unai Emery | 12 | 3.42 |
| Pep Guardiola | 88 | 3.33 |
| Manuel Pellegrini | 126 | 3.21 |
| Jurgen Klopp | 118 | 3.09 |
| Marco Silva | 54 | 3.09 |
| Eddie Howe | 126 | 2.99 |
| Maurizio Sarri | 12 | 2.92 |
| Mauricio Pochettino | 218 | 2.78 |
| Claudio Ranieri | 209 | 2.75 |
| Claude Puel | 79 | 2.68 |
| Mark Hughes | 464 | 2.60 |
| Neil Warnock | 86 | 2.56 |
| Chris Hughton | 141 | 2.52 |
| Jose Mourinho | 300 | 2.50 |
| Roy Hodgson | 262 | 2.49 |
| Rafael Benitez | 314 | 2.45 |
| Javi Gracia | 26 | 2.38 |
| David Wagner | 50 | 2.28 |
| Sean Dyche | 126 | 2.28 |
| Nuno Espirito Santo | 12 | 2.08 |