With European giants on his tail and a famous father as an advisor, Tom Ince has lived the early years of his career in the limelight. The Derby winger tells Pete Hall about turning down Inter Milan and Monaco for Humberside, why he turned his back on England U21s, and finding the right club...
The self-proclaimed Guvnor is always by his son's side, and at the age of 23, Tom Ince has needed all the guidance he can get after an eventful few years.
Having started his career in the Liverpool youth set up under Steve Heighway, Ince then found his feet under the enigmatic figure of Ian Holloway as part of an exciting Blackpool side that weren't overly secure at the back, but rarely failed to entertain.


Since then, several loan moves, trips to Milan and the French Riviera for talks and a Young Lions storm have grabbed the headlines, with comparisons with his mercurial father never far from the back pages.
The most successful spell of Ince's fledgling career came under Holloway at Blackpool, after the Seasiders had been relegated from the Premier League on the final day of the 2010/11 campaign, and became part of an attacking outfit.
Ince looks back fondly on those years of stability, and what Blackpool fans would give to have the Holloway years back now after the torment they have endured since.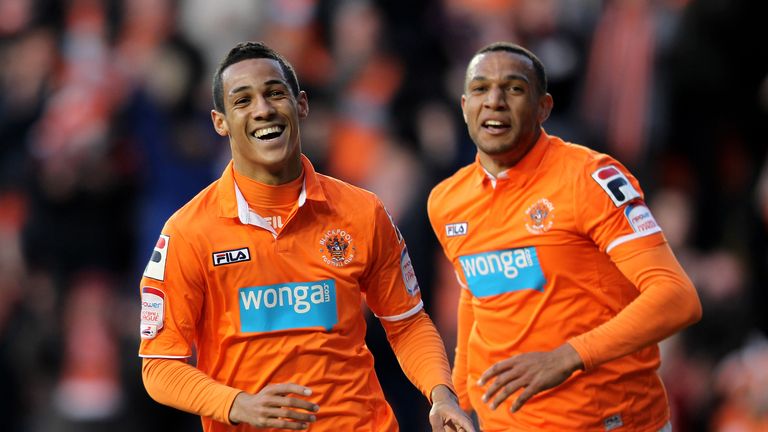 "He [Holloway] is a top man. I have a lot to thank him for. Without him, I would not be where I am today," Ince said.
"It was a big opportunity to come to Blackpool after they had come down from the Premier League, and we had a good team, with young attacking players who could take risks and excite people. Ollie gave me the freedom to express myself, and he acted as a mentor for me.
After a loan move at Crystal Palace in late 2013/14, Ince's stock travelled overseas, with a bizarre turn of events seeing him and his father travel to Monaco and Inter for talks over a potential move.
While admitting to being wowed by the surroundings, for want of better judgement, Ince turned down a move to Europe for the less glamourous surroundings of Hull, but it was the appeal of the Premier League that proved too hard to resist.
"I went over to Monaco for a few days, and there is nothing better than the lifestyle out there," Ince said.
"But I felt the league itself and the question 'would I get lost over there?' especially being English, put me off a little.
"Then I went to the San Siro, where there was plenty of history with my dad, and it brought back old memories.
"I spoke to the hierarchy there, and the way they were talking it was as if they weren't trying to challenge up at the top again, and it was a rebuilding process.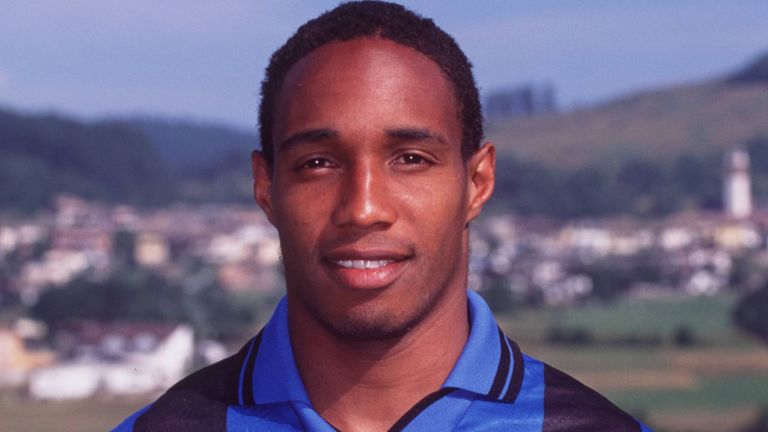 "Being a young lad, I didn't want any of that, I wanted to get in the Premier League - the profile it has, the interest it gets. I spoke to Steve Bruce, and he said I could get some game time, and all I focused on was the Premier League.
"I thought I'd shown my capabilities in the Championship, and felt the Premier League was the next step for me.
"I started the first few games, but then things changed. Managers make decisions as they want to stay in the Premier League, with more experience and a defensive set up, and that didn't suit me. At the time, it was the right move [for] me, but it just didn't work out. One of those things."
A disappointing first season with the Tigers saw Ince start only a handful of games before being loaned out to Nottingham Forest and Derby County, impressing for the latter with 11 goals in 18 appearances.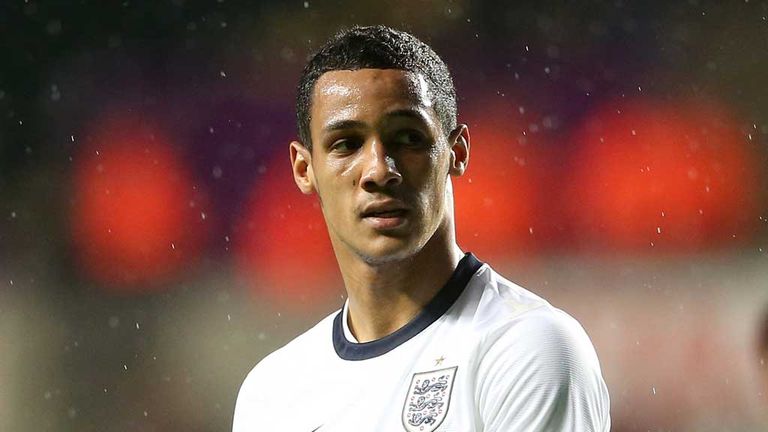 Then came Ince's most controversial moment. After starring in qualification for the U21 European Championship in Czech Republic, Ince informed England coach Gareth Southgate that he would not be available for selection for the tournament - a decision that did not sit well with supporters and experts alike.
Ince was chastised in the media for turning his back on the country - a reaction which shocked the 23-year-old, as he feels his reasons were entirely justified.
"The reaction shocked me to be honest," Ince said. "After speaking to various football people, they understood my situation and my decision.
"Bear in mind I had been playing for the U21s for the past three years, had 20-25 caps, played in the European Championship under Stuart Pearce.
"I was 23, and the oldest one there by a good 18 months. I felt at the time I hadn't really played a lot of club football, and I'd been getting banded from pillar to post, and needed a summer off to settle down, and plan my next move.
"The next move was a vital one. I'm 23 now, and it is time to be kicking on. I went to Croatia in the play-offs to qualify, and I was on the bench. I made the decision and it was time to move on. Like everything in life, in any job, you get that feeling the time is right to move on."
Ince knows who to turn to when he wants worldly advice. Having played for Manchester United, Inter and Liverpool in an illustrious career, father Paul has seen it all.
Acting as Tom's agent and advisor, Paul is always in the periphery - and Tom wouldn't have it any other way.
"He doesn't just tell me what to do. He was a player, a manager, but he is my dad, and that is the relationship we have," Ince said.
"He'll be the first to pat me on the back, or the first to criticise me. He is always analysing, but he has played at the top level, and that is the level I want to reach.
"For him to pass his advice, along with other managers in the past and as Paul Clement does now, it is just an added bonus. I am my own man, and I have to find my own way, but I just have that good support to help me along the way."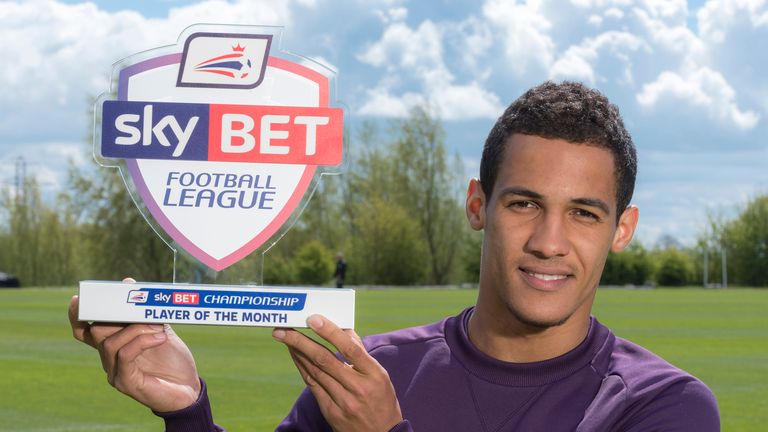 After completing a permanent move to the iPro Stadium in the summer, Ince and Derby are starting to show what they capable of, with Ince back among the goals, and proving to be a threat once again, much to his delight.
"Steve McClaren brought me here on loan last season, and all I needed was a chance to show what I could do," Ince added.
"Fans and people who watched Derby last season saw the Thomas Ince that was at Blackpool - exciting people, scoring goals, creating goals, and all I needed was a chance and a manager who believed in what I could do, and appreciated how I play.
"I am not one of those old fashioned wingers who just gets crosses in, I like to create things, show bits of magic.
"I need to focus and concentrate to get myself and Derby to the Premier League.
"We have a lot of talent in the squad, and we just have to make sure it all comes together. In the Championship, if you get three or four wins, things can change quickly, and you can find yourselves at the top.
"Forty-six games, Saturday-Tuesday is a bit of a slog, but you just have to get on with it."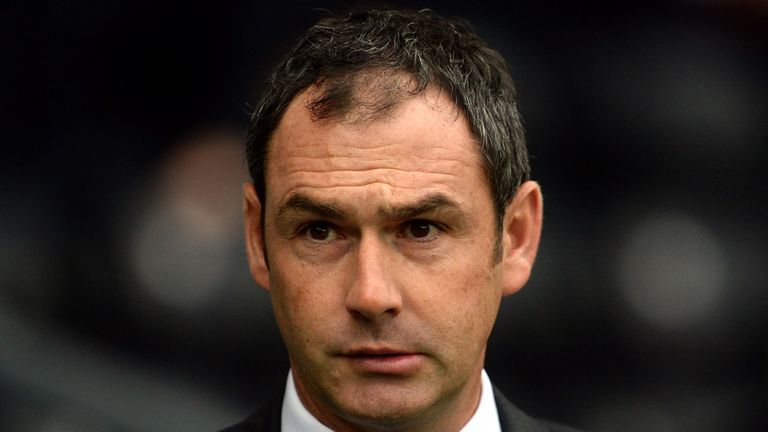 After a slow start, Derby have picked up of late, having picked up back-to-back away wins, but their progress was halted somewhat by a disappointing home draw against Burnley on Monday night.
Heading into the live clash on Saturday at MK Dons, Ince knows the importance of getting back to winning ways, and knows that teams raise their game against the Championship's big spenders.
"We have to realise that teams come to the iPro and will be defensive and we have to break them down," Ince added.
"Saturday will be totally different. Karl Robinson has his team playing good football, the right way. So hopefully it might suit us. But it could easily go the other way. That is the Championship for you. If we can pick up three points, and then at home to Brentford puts us in good stead coming into to October
"From the outside, people will expect us to head to the Stadium:mk and turn them over. But teams playing against Derby play differently. With the money we've spent, the players we've got, beating us will be a scalp, and teams raise their game. We know what we have got to do."
Either way, back in the goals again after his strike at Reading, Ince is finding form again, and should he find consistency that has eluded him in recent times, the Premier League, whether with Derby or another club, surely beckons.
As proud sponsors of the Football League, Sky Bet are giving all customers a £10 free in-play bet on every televised Sky Bet Football League match this month when you place a £25 bet on that match. 
To claim your free bet, go to: https://www.skybet.com/10free (Terms and Conditions apply)