Jordan Pickford says "nothing fazes him" after helping England to the World Cup semi-finals in their win over Sweden.
The Everton goalkeeper made three fine saves in the second half in Samara as England beat Sweden 2-0, fresh from his penalty shootout heroics on Tuesday against Colombia.
Pickford was named man of the match on Saturday, and explaining why he does not feel the pressure of being England's No 1, the 24-year-old gave a simple response.
"I never put myself under any pressure or anything, I embrace the moment, play in the moment, and I feel strong, nothing fazes me, I just want to be myself," he said.
"The pitch is always going to be the same lines, same goal height. It's just a game of football.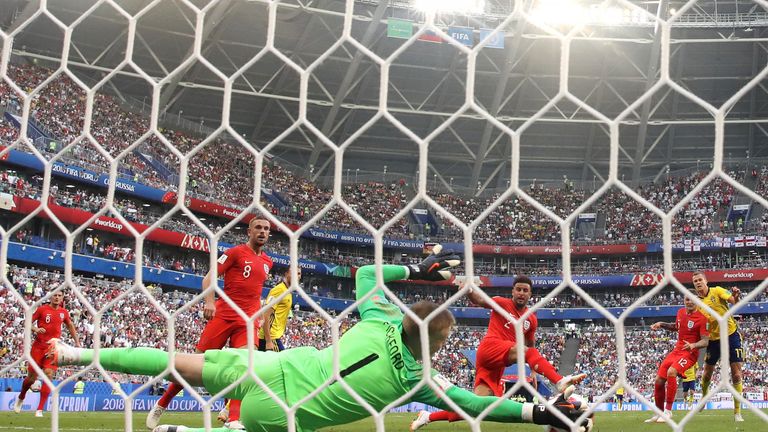 "I just work hard every day in training, and that's why I got a clean sheet tonight, because all the saves I make in training I showcase them on a matchday.
"I always enjoy my football. I train hard every day in the gym and on the pitch, to show what I can do on a matchday. Criticism doesn't affect me, it just makes me want to be better."
Pickford helped England reach their first World Cup semi-final since 1990, and their first at any major tournament since Euro '96.
The goalkeeper puts England's success under Gareth Southgate down to their togetherness as a squad, and says the ability is borne from that.
"We always said take each game as it comes," he added. "We know our ability, and it's all about togetherness. If the togetherness is there, which it is always, we control our ability on the pitch. We work hard as a team."