Jurgen Klopp insists Liverpool groundstaff had no snow-clearing instructions
Watch West Ham vs Liverpool live on Monday Night Football
By Danny Gallagher
Last Updated: 01/02/19 2:21pm
Jurgen Klopp insists Anfield groundstaff did not have instructions to only clear half the snow on the pitch, during the recent draw with Leicester.
The Liverpool boss has explained a lack of manpower was the reason why staff cleared only half of the snow on the pitch at half-time, in the area of the pitch in which the Reds were to attack.
"The situation was what everybody saw, when we were warming up it started snowing and the pitch was completely okay but then we went in and it was full of hail and wet snow when we came out, it was really difficult.
"In the first half we had around 80 per cent of the ball only one team really suffered from that and it was us.
"It was clear our groundstaff tried to clear it but didn't have enough manpower, they realised how difficult it is when they started doing it.
"There was no plan, nobody told them, I can promise or swear nobody told them clear our pitch side don't clear their box - where we are more often.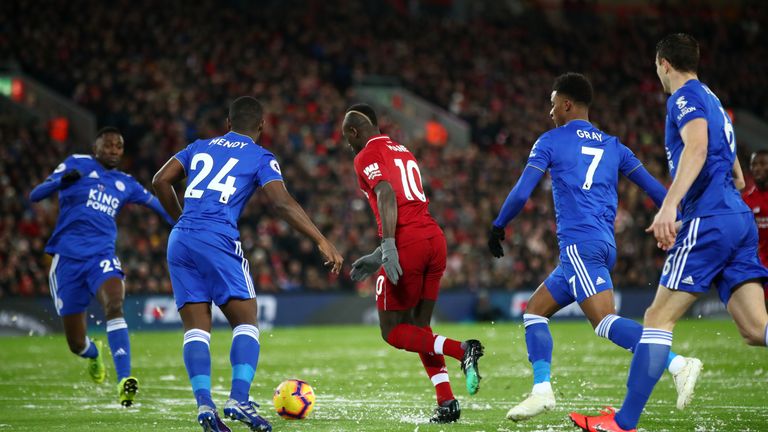 "People say about sportsmanship but it's an advantage as well because if their box is clean it's better to defend. It's no coincidence the first half we scored a goal in a box full of snow.
"That's how it is, we cannot change that, in England people are not used to it in Germany you give shovels to all the people even in the stands. Come on the pitch and help and you have 15 minutes to clear it.
"We had commercial things going on around the pitch, obviously it doesn't happen too often. Next time, first of all, there will be no commercial when it's snowing, at the Kop end side or any side actually and we will have enough shovels to clear the pitch."