Guillem Balague talks Spain, Zlatan Ibrahimovic and who he would pick in his Euro 2016 five-a-side team
Last Updated: 21/06/16 6:33am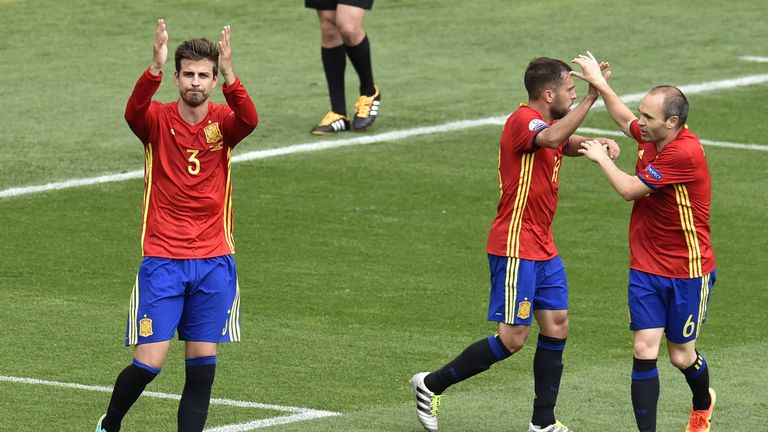 Guillem Balague says Spain's tactical system has changed and matured for Euro 2016.
Vicente del Bosque's side won the European Championship in both 2008 and 2012, but have changed their style ahead of this summer's tournament in France after a group-stage exit at the 2014 World Cup.
After two wins in two games - and arguably the most impressive performance of the tournament so far in the 3-0 defeat of Turkey - it seems to be working.
Sky Sports' Spanish football expert Balague explains more as he answers your questions on the national team and more...
How similar is the current Spain team to previous major tournaments? Do they set up with different tactics now? (Brian, Southampton)
There's a few things which separate them. One, there's more attack down the wings and not just from the full-backs. They make a triangle on both wings - Nolito, Andres Iniesta and Jordi Alba on one - and Juanfran, David Silva and Cesc Fabregas on the other one.
Another difference is that they've matured the model, the system, a little bit. Instead of getting the central midfielders to come deep and start the attacks, they give more and more responsibility to the centre-backs. The central midfielders have to wait for the ball in between the lines instead of going deep to participate in the build-up.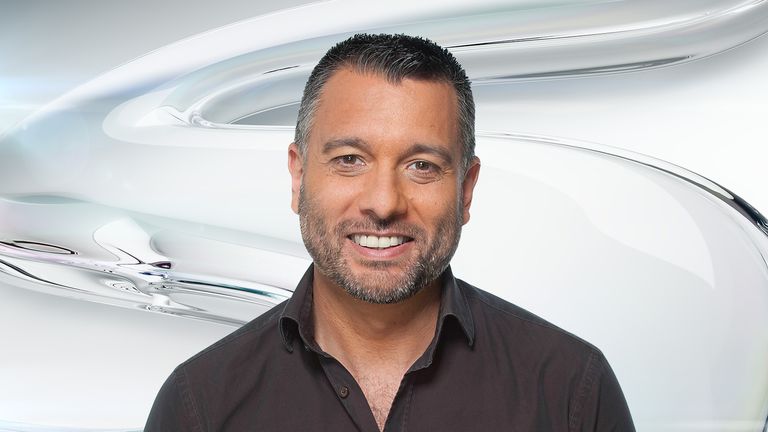 Even when Spain are 3-0 up, they're hounding rivals to get possession back and there's a lot of movement without the ball.
Guillem Balague
As Cesc explained recently, when Spain's football slows down, it's because the central midfielders come out of position and deep for whatever reason. Then, there are not as many options to pass forward and it slows things down. That's something that has been recognised and applied in this tournament. That's the maturity in the idea.
There are also more instructions to shoot from outside the box, a new imposition, as we tend to overplay sometimes.
The coaching staff are very happy with the sharpness and fitness of the side. You can see it in the way that, even when Spain are 3-0 up, they're hounding rivals to get possession back and there's a lot of movement without the ball.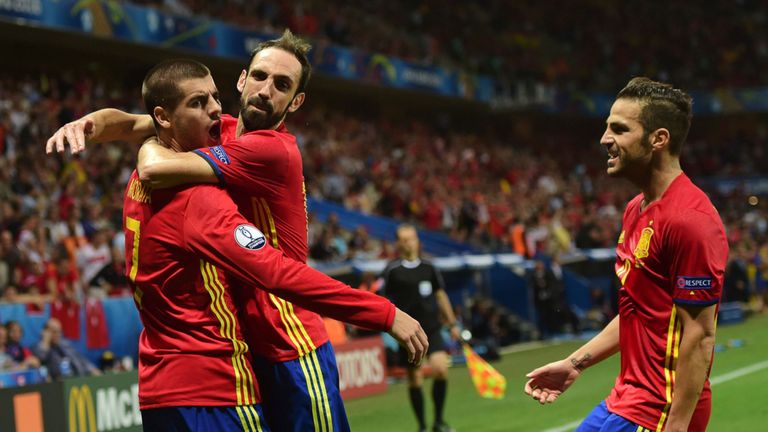 A wonderful moment where all this was put in practice was the 21 passes for the third goal against Turkey, where players kept moving around to create space. Del Bosque wants more of the same in the rest of the tournament.
Another thing that's important is that Spain have used 17 of their 23 players. The only ones that haven't been used are the two reserve goalkeepers, as well as footballers that they didn't expect to be in the squad. Players that see it as a reward to be there, like Marc Bartra, Hector Bellerin, Lucas Vazquez and Mikel San Jose. There will be four or five changes against Croatia, and that may include some of those players.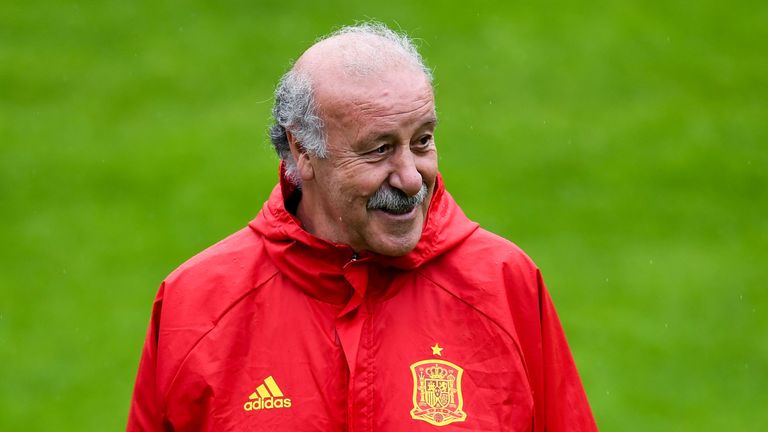 Finally, the atmosphere in the camp is fantastic, compared to the World Cup in Brazil. There, you had a clash between Xabi Alonso and Juanfran, Cesc wasn't particularly happy, neither was Xavi because he came out of the line-up, and neither was Gerard Pique because his injury meant he wasn't at his best physically. 
So the atmosphere is great, except for player. Pedro has complained about his situation and has even suggested he might not come back to the national team if his role is so minimal.
It has caught everybody by surprise. Del Bosque says he has apologised but Pedro added that he has not much to apologise for. I am sure Vicente will know how to deal with it.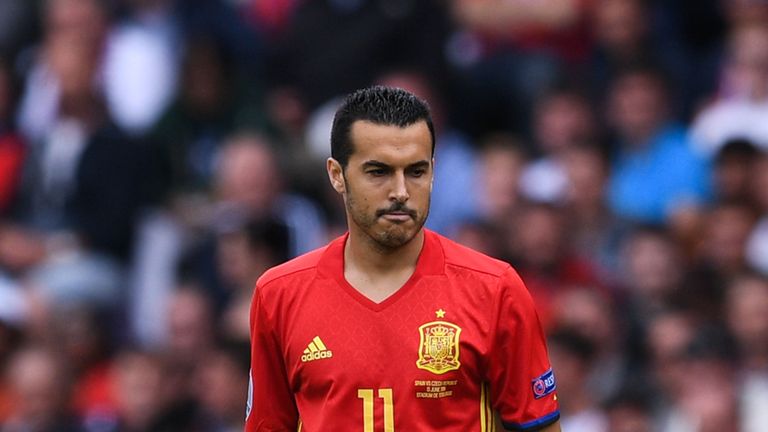 Which team in this tournament would give Spain the most problems? (Rob, Shrewsbury)
I keep talking to non-Spanish coaches and players to see what they would do to stop Spain. I feel the best way is to disrupt the attack of Spain from the beginning, so putting pressure on the centre-backs and making life difficult from the build up. Force Spain to play it long and more direct than they would like to. 
The problem, of course, is if we beat a line of defence, there's lots of quality and space to be taken advantage of. Croatia can do that kind of defending, Italy and Germany can do that, France can do that - I think those would be the teams that would make life difficult for Spain.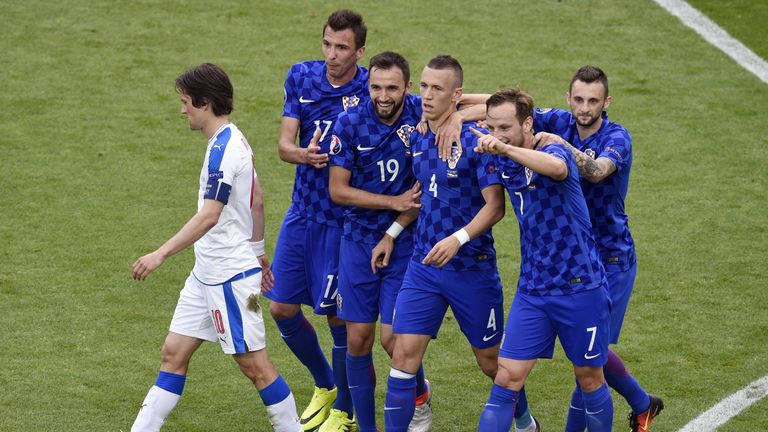 Are we seeing a change in the dynamic of football in general? Defensive solidity and counter-attack seems to be the way forward. (@aldosmith)
I think it's been there for a while. As I said during the last Q&A session, there's not enough quality in the coaching, or time either, to do anything else but defending in strong units and with not much space in between them. I feel this solidity and counter-attacking football has been going on for a while. What Spain and Croatia do is brave, trying to keep the ball.
What England are doing as well, and have managed to do well for 45 minutes in each game, that's what big sides with big players should be doing. It's a way of winning, but a way of entertaining as well, and that should be going hand-in-hand. But there is too much fear from coaches.
If you had to create a five-a-side team from all the players at Euro 2016, who would feature? (@HammondLouie)
I had a think, and I've got David de Gea, Dimitri Payet, Wayne Rooney, Paul Pogba and Andres Iniesta.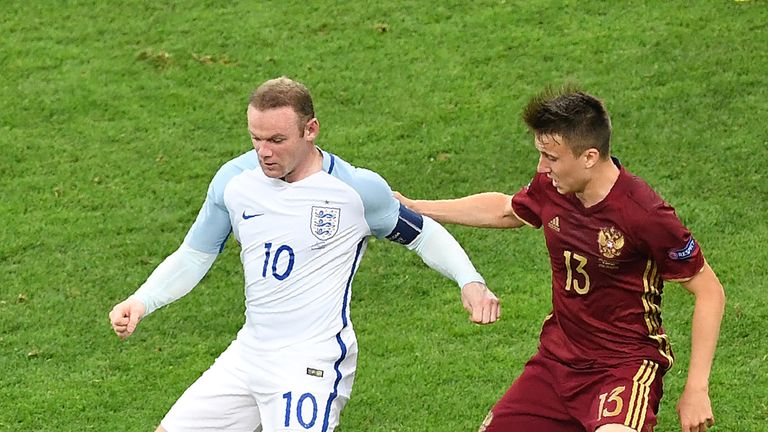 Which player has been the find of Euro 2016 so far? (@toonmadmike)
I think Payet in a way has surprised many. Not even Didier Deschamps counted on him as a regular in the France line-up. So I think that's one. A lot of people have been surprised by Iniesta as well, which surprises me! Marek Hamsik has been doing well, too. 
Do you think after Zlatan Ibrahimovic's performances at Euro 2016 he can still join Manchester United this summer? (@agabagorgeous1)
Manchester United are still the favourites to get him. Remember, football is played with 11, so if the other guys are not very good, you're not going to look very good either. He's got enough quality to be a Manchester United player and make an impact.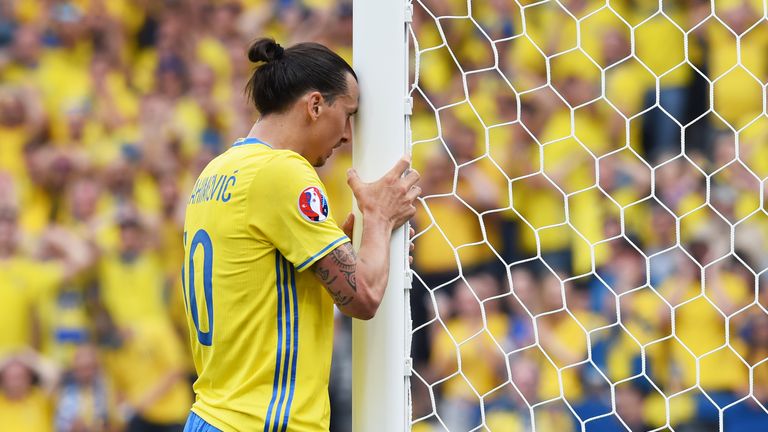 Why is Cristiano Ronaldo struggling so much at Euro 2016? (@CoachLikeConte)
I don't think he is. Certainly he's not scoring freely, but he has had 20 shots on goal, four on target. He participates, he is there at the end of crosses. He missed a penalty against Austria, of course, but it's just a little centimetre one way or the other. With strikers, it gets to a point where you lose the flow a little bit and it could be for a series of reasons. You can recover it with another goal, and I think if he gets given the opportunity and Portugal stay on into the tournament, he will score and you will see a different Cristiano.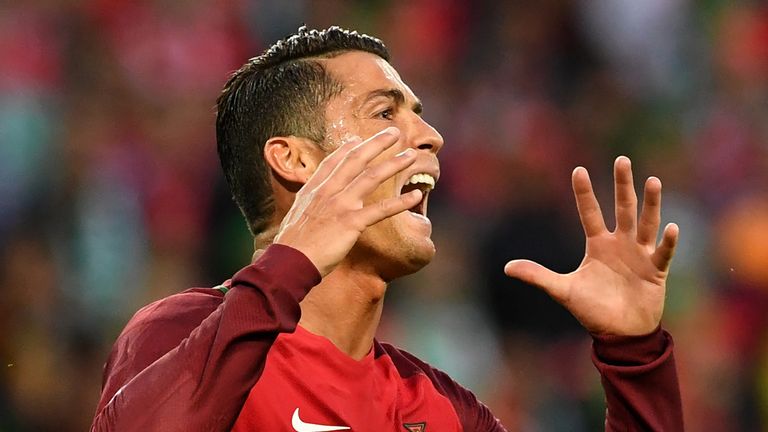 When people talk about struggling, I think what they refer to is that he cannot beat defenders and he's in the box most of the time, he's now more of a No 9. That's not struggling, that's adapting to what his body can give him. I've been saying that for a year-and-a-half - this is the new Cristiano. I wouldn't call that struggling, I just think he is doing what he's always done, but in a smaller part of the pitch because his body doesn't allow him to do any more.
Who will be in the final of Euro 2016? (@Baraislife1)
It's difficult to predict because you can't see what the draw is going to be. But I wouldn't be surprised if the semi-finals included Italy, Germany, Croatia and Spain. I predicted Croatia v Germany in the final but it's still very early for that. We will see.