Sky Sports' Spanish football expert Guillem Balague reflects on Euro 2016 and says it shows a trend for regressive and defensive football.
This European Championship got the final it deserved.
Portugal v France was a contest between two teams with a physical presence that are essentially defensive. Talented players such as Ricardo Quaresma, Joao Moutinho, Andre Gomes, Rafa Silva, Kingsley Coman and Anthony Martial were left on the bench in favour of hard-working midfielders.
Portugal's midfield featured William Carvalho, Renato Sanches and Adrien Silva, while France had Moussa Sissoko and Blaise Matuidi with Paul Pogba in a holding role. There's lots of power and strength, but it was lacking the finesse and talent you associate with most European champions.
Pogba has got a lot of quality but has looked more consistent when playing as a defensive midfielder, so instead of seeing him at his most creative, we have had to watch the more conservative part of his game. 
This has been a European Championship with no football innovation and where fear has dictated. Of course that is partly due to national pressure, but it's also because most of the national coaches are not of the highest calibre and are unable to make the most of the talent they have.
National coaches often use the excuse that they don't have time to work with the players, but in every tournament there are two or three sides that show that is not true. In this one, the likes of Italy and Germany have shown that if you pick players who have enough intelligence, you can work with them.
Overall, I feel we have gone back to the football of the late 1990's and early 2000's; we thought we had moved on from that, but this tournament has made it fashionable again.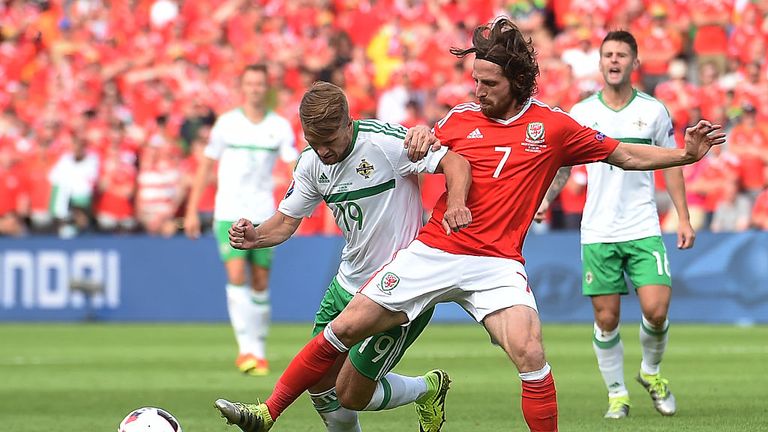 Iceland succeeded with a very defensive approach. Wales produced similar defensive work and demanded a lot from Aaron Ramsey and Joe Allen off the ball. What made them successful was how they worked for the side, but it wasn't a midfield that wanted to control the ball for long spells.
Of course, this is fine and I am not criticising it in any way. It worked for them and took them far, but there were only really two sides who proposed football that was, if you like, modern.
Those were Italy and Germany. They showed tactical versatility, were intelligent with the ball and offered things that other teams couldn't cope with.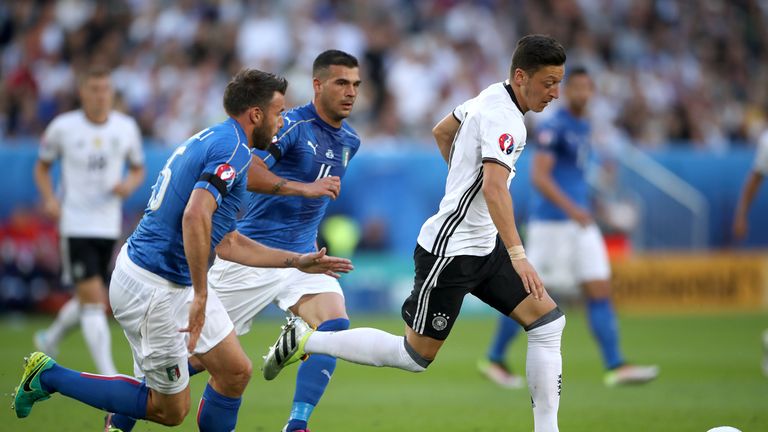 Germany had to play three at the back against the Italian system, which is very difficult to counteract unless you give your side the same formation. Joachim Low sometimes played a No 9 and sometimes didn't.
They were better than France in the semi-finals, but could not score and many of you would say, they were defeated, so we are not right to praise them. If that is how you think of football, I guess you will only form your opinions at the end of a tournament depending on who wins.
Champions Portugal showed potential and freedom going forward in the 3-3 draw with Hungary, but changed their side in the last 16 against Croatia to make sure they weren't so vulnerable again. In that match, neither side risked anything and there were no shots on target in 90 minutes.
I've spoken to four managers in the last couple of days and they agree that the tournament has lacked quality. The first reaction has been to defend, and to defend in the old way; deep, and to not lose possession. Not to risk anything.
Since 2008 we have seen there are other ways of defending - from the front for instance - and new ways of playing football. Have a look at Pep Guardiola's teams; Spain at the start of the Vicente Del Bosque era; Germany under Joachim Low; Borussia Dortmund under Thomas Tuchel; or Rayo under Paco Jemez.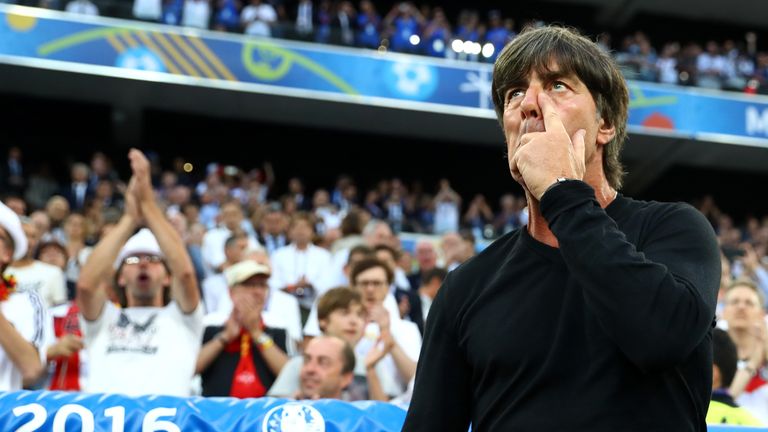 This modern and new style hasn't gone out of fashion, but has not been followed by as many coaches and teams as you would expect.
That makes interesting reading for Jose Mourinho's new team. Football goes in circles and for a while it looked like the possession-based style - building from the back and defending with the ball - had taken over.
Mourinho's Chelsea seemed to have reached a peak and looked certainly stale when they couldn't beat a 10-man PSG in the Champions League. I wondered if Mourinho was going to change with the times from that point.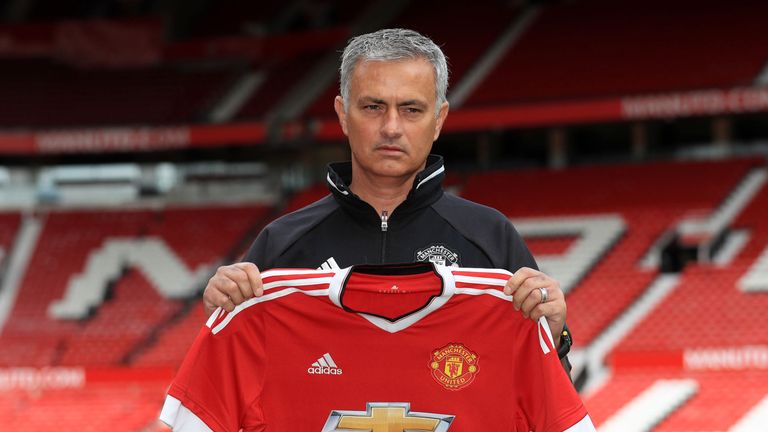 But Diego Simeone and some of the most successful sides in this Euros have shown a return to the style that took the Portuguese manager to the top of the game.
Such is the trend that Manchester United, one of the biggest clubs in the world, have had no problem in hiring one of the major advocates of that conservative style of play.
I insist there is nothing wrong with it - but after this tournament it must be acknowledged that this style is back on top of the world.