After finishing third in their group and winning only once inside the 90 minutes, Portugal might not be considered classic champions. But that doesn't matter, writes Adam Bate.
"Let them continue saying the same thing," said Fernando Santos on the eve of the Euro 2016 final. "That Portugal won without deserving it. I would go home really happy." Well, the old warrior got half of his wish on an exhausting night at the Stade de France.
Portugal are the champions of Europe. The twist was that they deserved it. France failed to rise to the challenge, toiling away without asking nearly enough questions on home turf. It was Portugal who finished the stronger and Eder's strike was worthy of winning any game.
It was not always exciting, but it ought to have been inspiring. How else to react when a country loses its best player - its greatest ever player - in the early moments, but still proceeds to win a first ever major tournament in his absence. This was a team triumph.
Not that everyone will be impressed. Even the Greece of 2004, having long since become a byword for stodgy success, managed to finish second in their group. Portugal crept through in third - the first winners of a European Championship or World Cup ever to do so.
They didn't even win a group game. In fact, having scored extra-time winners against Croatia and France as well as requiring a penalty shoot-out to see off Poland, the only one of their seven matches that was won inside the 90 minutes was the semi-final against Wales.
And yet, who deserved it more? The flaws of the favourites contrast sharply with Portugal's resolve. Where Spain were brittle, they stood firm. Where Germany erred, they removed risk entirely. And where France appeared weighed down by the occasion, they rose to it.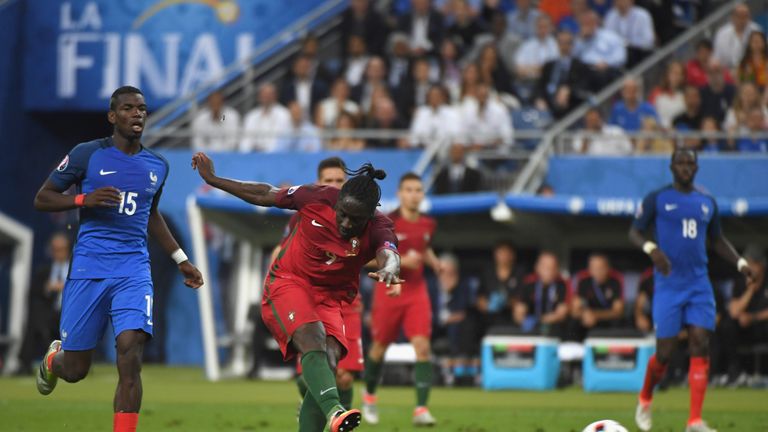 In essence, Santos got it. He understood what tournament football is all about. After being stifled by Iceland and Austria, the lesson was learnt in the final group game against Hungary - a curious affair in which Portugal required three equalisers to stay in the competition.
In the post-match press conference for that 3-3 game, one reporter asked Santos whether he needed to find the right balance having endured two low-scoring draws only to embrace a more attacking approach and see his side court disaster with a high-scoring draw instead.
The 61-year-old thought for a moment before praising the journalist for the perceptiveness of the question. It was clear that his mind was made up that day. Never again would Portugal be left so open. They proceeded to play perfect knockout football from then on.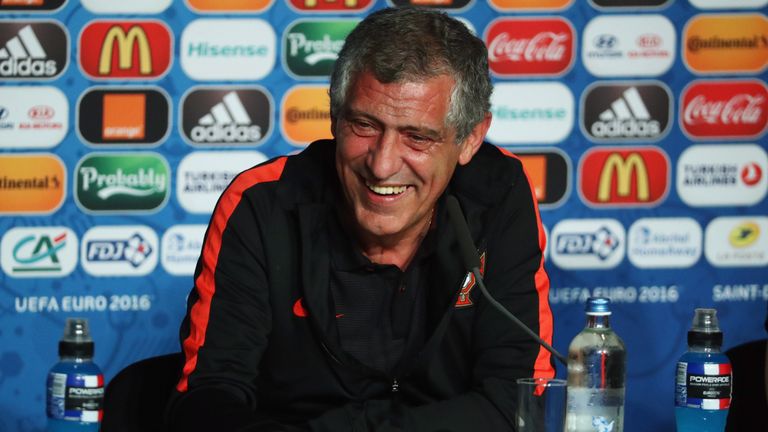 In the subsequent seven hours of football, Santos's side conceded only one goal - Robert Lewandowski's early strike for Poland. Any team that defends so well, particularly one that can score five penalties out of five, as they did against the Poles, is in with a chance.
And so, while England boss Roy Hodgson played to the galleries, picking four forwards in a misguided attempt to sate an apparent appetite for attacking football, Santos and Portugal just got on with the business of playing to get through.
In 14 competitive matches at the helm, Santos has won only one of them by more than a single goal. But crucially, he's yet to be beaten. It's not complicated but it is savvy. "As simple as doves and wise as serpents," Santos said afterwards.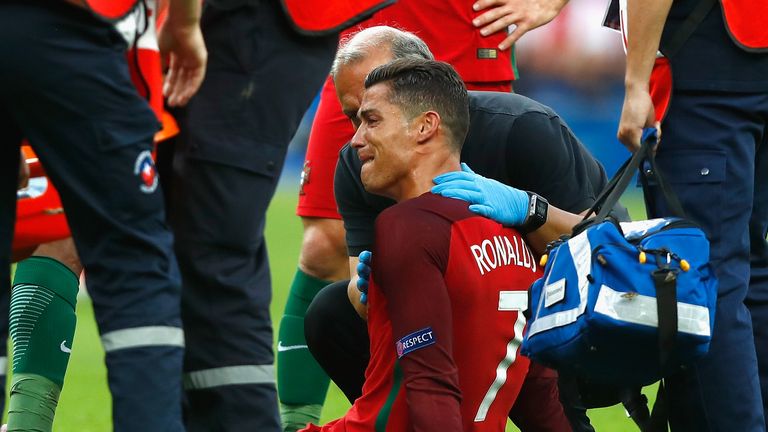 If history really is written by the winners, then let them write of the mental strength of a team that won a semi-final without its best defender in Pepe and a final without its best forward in Cristiano Ronaldo.
Let them write of a team that, unlike the celebrated Spain sides of 2008 and 2012, scored in every knockout game at the tournament. But just don't let them say that Portugal didn't deserve it. Either way, Fernando Santos is going home a very happy man indeed.