Luis Enrique would love Arsenal job, says Guillem Balague
Last Updated: 20/04/18 7:07pm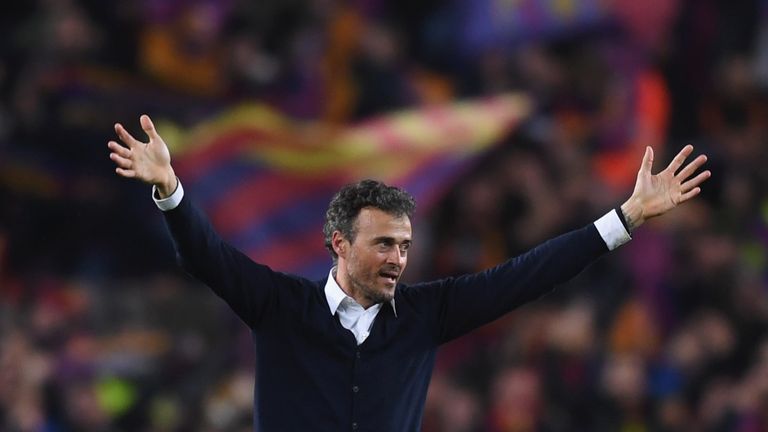 Guillem Balague believes Luis Enrique would love to take the Arsenal job after Arsene Wenger announced he will depart in the summer.
Wenger, 68, will leave a year before his existing contract was due to expire having led the club to three Premier League titles and seven FA Cups during a 22-year reign.
Luis Enrique, who left Barcelona last season, has been on sabbatical for a year, and though Balague says the Spaniard has rejected several approaches, he would love to take the Arsenal job.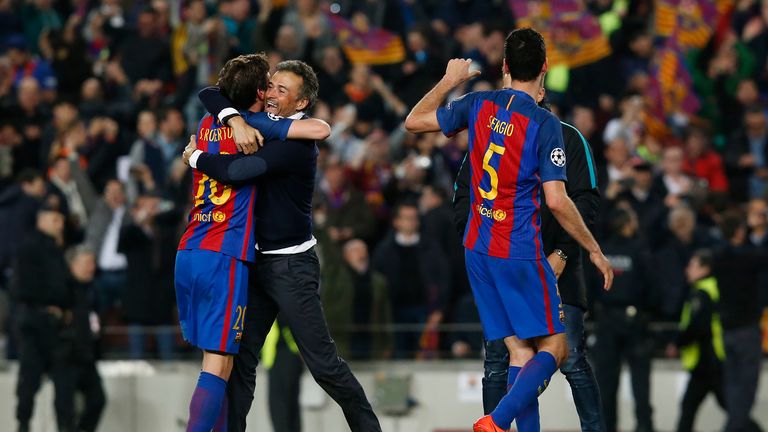 Sky Sports' Spanish expert Balague said: "I tell you what Arsenal needs, it's Luis Enrique. Would he fancy it? He would absolutely love it.
"Why? Because after a year sabbatical he is ready to come back, he has had all kinds of offers. PSG were certainly one of them.
"He has had contacts from Italy, too, but I do believe that Arsenal have not made a step yet to negotiate. Luis Enrique is available, and he has left himself available because he wants to get the right job.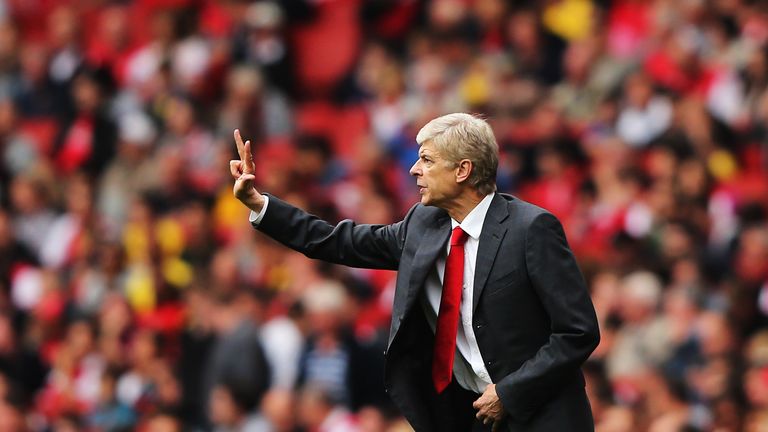 "He doesn't have an agent, you have to deal with him directly. Arsenal had far too much respect for Wenger to start negotiations with anybody, so what you have now is a list of candidates created by the media, but nothing confirmed by anybody.
"Now is a good time, because he feels the targets have not been met this season, and a good time to start looking for his replacements.
"Luis Enrique loves the Premier League, always loved playing in England, and sees things in England that he didn't see in Spain; the relationship with the fans and how the fans relate to the game."
Atletico Madrid manager Diego Simeone has been reportedly linked with a move to Arsenal, but Balague says the Argentine would not be the right fit for the job.
"I never understood, ever, why Arsenal fans wanted Diego Simeone. He is a serial winner, yes, and has maximised the potential of a side like Atletico Madrid, but in a style that doesn't suit Arsenal at all.
"They want to win, of course, they want the team to fight. But you have to do it with the foundations in place.
"You have to do it and still fill the stadium, keep everybody happy, dominating games, goals, possession. A lot of things Arsenal have been recognisable for."
Balague added that Arsenal could possibly move for former Sevilla manager Eduardo Berizzo, who was fired as manager of the La Liga side in December having just recovered from prostate cancer surgery.
"I know Arsenal have been for the last two months asking around, but with their hands behind their back, because they didn't know what was going to happen.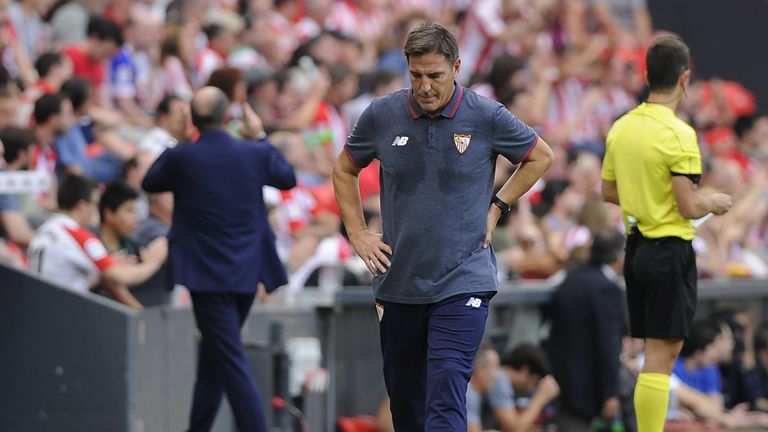 "They have been researching, and in that list, as well as Luis Enrique is Berizzo. He's close to Marcelo Bielsa, and that's a profile they like, someone who can continue the style, improve it, but also create more identity for the club, not just the first team.
"They think Berizzo is in that mould. Luis Enrique is too, even though at Barcelona he was more of a head coach. At Arsenal he would require managerial skills, but one thing going in his favour is he does not care what people think.
"He will not me impacted by the media, by the pressure of the fans, if he's asked to do a job I'm sure he'll be capable of doing it."