Celtic will not stand in Brendan Rodgers' way if he is approached by Arsenal to replace Arsene Wenger, says the club's majority shareholder Dermot Desmond.
Wenger confirmed on Friday he will step down as Arsenal boss at the end of the season.
Wenger, 68, will leave a year before his existing contract was due to expire having led the club to three Premier League titles and seven FA Cups during a 22-year reign.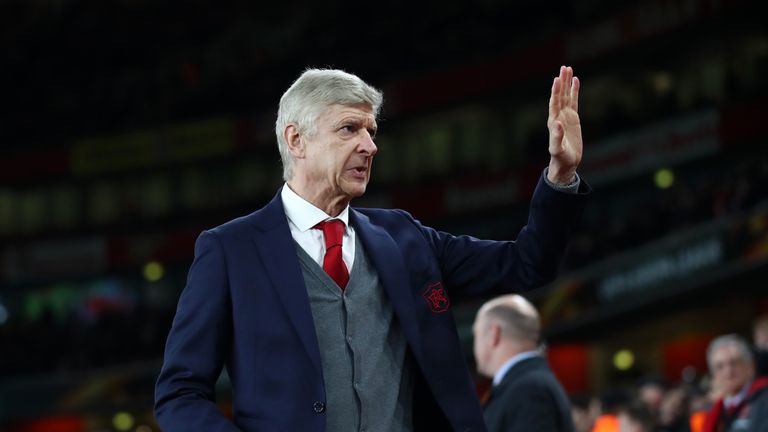 According to newspaper reports, Celtic manager Brendan Rodgers is among the favourites to succeed the Frenchman at the Emirates Stadium, alongside Patrick Vieira, Joachim Low and Thomas Tuchel.
Celtic shareholder Desmond says he would not block Rodgers from talking to Arsenal if he were approached.
Speaking to Sky Sports News, Desmond said: "I'm glad he's the favourite. He's an outstanding person. We wouldn't want him to leave but we won't force him to stay. Hopefully his love for the club and the setup here will enduce him to stay at the club.
When asked if Celtic would allow Arsenal to approach Rodgers, Desmond replied: "Absolutely. I don't think you can put handcuffs on anybody if they want to go to a club as good as Arsenal. It will be Brendan's decision and his decision only."
Wenger himself suggested on Thursday that former club captain Vieira, currently in charge of New York City FC, 'has the potential' to replace him.