Nigel Winterburn would be delighted if Patrick Vieira replaced Arsene Wenger
Last Updated: 20/04/18 11:48am
Nigel Winterburn would be delighted if Patrick Vieira took over from Arsene Wenger as new Arsenal manager.
Wenger announced on Friday he will be leaving the club at the end of the season after 22 years in charge, winning three Premier League trophies in that time.
Former Gunners defender Winterburn, who played under Wenger and alongside Vieira at Highbury, says the current New York City FC boss would bring a winning mentality, but admits there will be many names linked with the job.
Winterburn told Sky Sports News: "If it is Patrick Vieira, I would be delighted with that. He's learning in America, he is somebody who has been a winner with Arsenal, which is so, so important.
"I think he will be one of maybe 10 or 12 names thrown about in the coming months.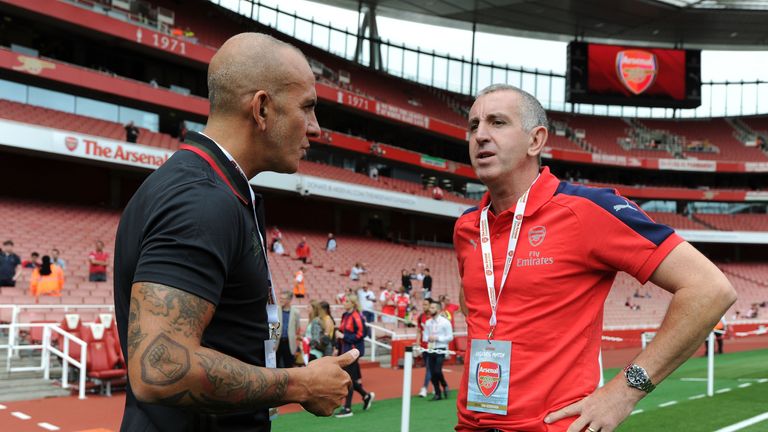 "I'd like anybody that can say to me they will move Arsenal back up. I still think it is going to be very, very difficult. I don't think it is a given that the new person will come in and be successful.
"They'll have to be patient, they'll have to look at the style of play, look at the changes that he is making to the team."
Wenger signed a two-year deal with Arsenal last summer after winning his seventh FA Cup, but performances this year have dropped again, and their only hope of qualifying for the Champions League is through winning the Europa League.
They face Atletico Madrid in the semi-final, with the first leg next week, and Winterburn says the timing of his departure is right.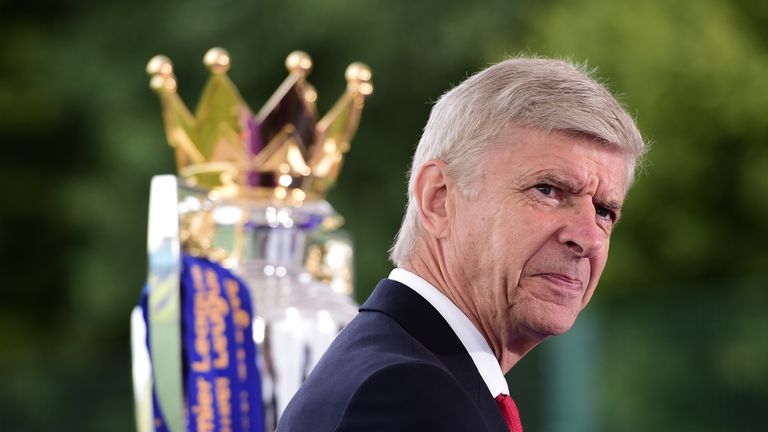 "It doesn't surprise me if I'm quite honest. I've done a lot of work around the club in the last few years, and there is a different feel around the stadium this year.
"The last four or five league games, the crowds are well down, I think it has run its natural course. Wenger has been absolutely amazing for Arsenal Football Club. He has kept the club relatively successful, but the one thing the fans wanted him to do was to get this Premier League title challenge and that hasn't happened.
"It feels like the right time, and he will be remembered fondly at this club. I think when people look back, they will really appreciate what he has done.
"I think it's right, everyone has a clear picture from now until the end of the season, they need to win the Europa League to get into the Champions League."