Gary Neville paid tribute to departing Arsenal manager Arsene Wenger and urged supporters of all club to celebrate his reign in the club's final five games of the season.
Neville was part of the Manchester United team which regularly battled with Wenger's Arsenal during the 1990s and 2000s and has regularly commentated on his teams after becoming a pundit.
He said the Frenchman's 22-year reign should be remembered in fond terms, having led Arsenal to three of their 13 top-flight titles, an unbeaten league season in 2003/4 and seven FA Cup successes...
My initial reaction to the news of Arsene Wenger leaving is one of warmth towards him. When someone makes a decision like that you think back to the great battles, teams and players he managed over a long period of time.
The best English teams I played against were built and managed by Arsene. The 1998 team was the best one, he got under our skins for a number of years, he was our greatest competitor in terms of going for Premier League titles.
In terms of the football they played, the biggest compliment I can give him is that he played a level and brand of football that made us change the way we played, which you don't say about too many teams.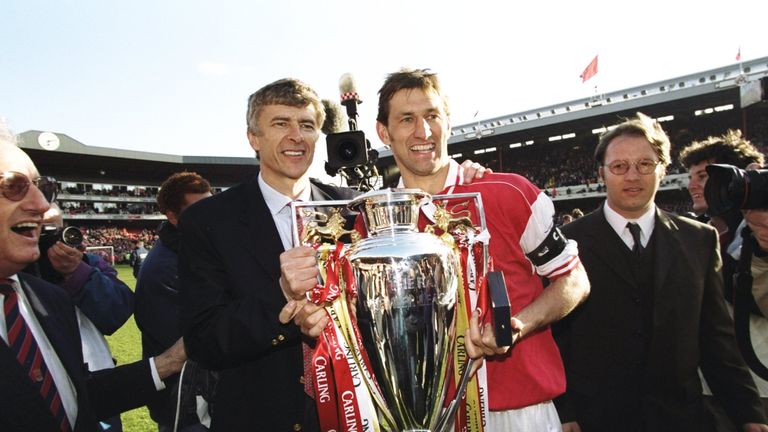 You might change for a Barcelona, you might change for a Real Madrid, but you don't change for too many teams in English football.
We'd have to go more defensive, and change our style, and across a 20-year period they were just wonderful football teams that played in a great style.


He did very well, he came to England and I can't talk negatively today about him. What he's achieved at Arsenal and in English football is immense. In terms of what happened, he continued to win trophies right until the very end - multiple FA Cups in the last few years - that are now being stoned upon as not being good enough.
The reality of it is, if you look back through Arsenal's history, they have always gone long periods without league titles. This is the most successful period in Arsenal's history, the last 20 years. They've got the best stadium in this country, and he has achieved great success through that.
There have been far too many people in the last few years going too far on Arsene Wenger, to the point of disrespecting him. Yeah I accept a change was required, and towards the end it hasn't been nice going to the Emirates over the last 12-18 months, seeing the fan protests and banners.
But now is the time, in the next three or four weeks, home and away, for everyone to celebrate Arsene Wenger in the grounds he goes to, and to give him the respect he deserves not just what he's done for Arsenal but for English football.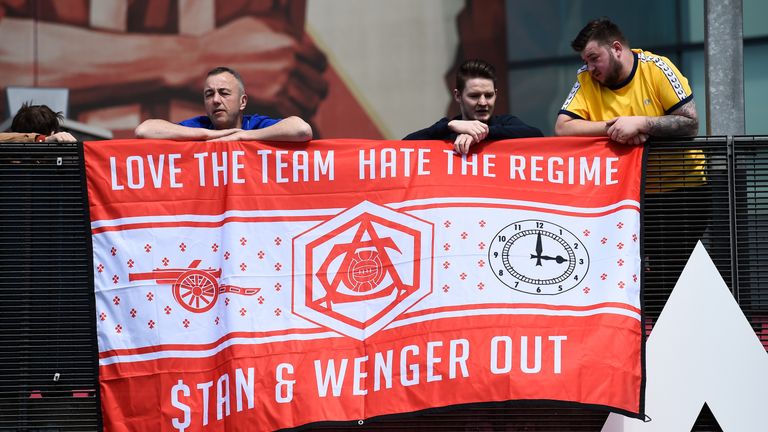 The fans have every right to do what they want to do, but particularly through social media it's very easy for us to become critical, overcritical even, of what's been achieved.
From a fan's point of view, the cost of seats at Arsenal is huge, they have a right to turn up or not turn up, the football has been at a far lower standard over the past 18 months than Arsene had set himself previously.
But the reality of it is that there won't be an Arsenal fan who looks back in 10 years time and doesn't look at it as a magical period under Arsene Wenger for what he achieved. What he has achieved is something that deserves incredible recognition.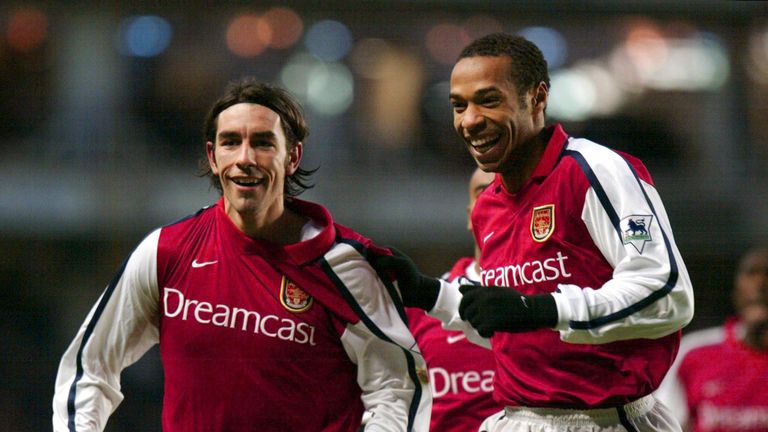 It'll be a huge challenge for whoever takes over. The reality of it is, Arsene Wenger has created a culture at the football club that will be set - there will now need to be an introduction of a new manager who will need to put his own stamp on it, manipulate the squad into something he likes, change the environment and make sure it becomes his team.
There will be some teething problems, but I don't think this is the time to be looking forward to a new manager and next season.
I think Arsenal have done it now to give themselves some time to look forward, to give themselves some time to put a plan in place, but today feels like a day when we should be talking about Arsene Wenger and the success and respect he deserves for his great tenure at Arsenal, rather than who the next manager is going to be.