Find out which teams impressed in week seven of the Premier League as Tottenham outplayed Man City and Man Utd were held at home to Stoke.
We asked Sky Sports football pundit Charlie Nicholas to give each side a grade, based purely on their performance at the weekend.
So, how did your side fare? Do they get a stunning A*, a woeful F, or something in between? Read on to find out...
Tottenham - A+
It was the performance of the weekend. Mauricio Pochettino's side were at it right from the first whistle, they squeezed City and forced them into situations where their defence looked nervous. You could see the panic in Aleksandar Kolarov's face for his own goal. It was a first-class display and must give them even greater belief considering they were missing Harry Kane.
Stoke - B+
It was their strongest performance of the season so far. Joe Allen was excellent and the man of the match at Old Trafford for me. It was a shame for them that Xherdan Shaqiri's final ball was poor far too often, though. The set-pieces were absolutely abysmal and I can't believe they kept letting him take them. If Stoke's final pass was better, they could have opened Man Utd up and scored more goals. That is a promising sign.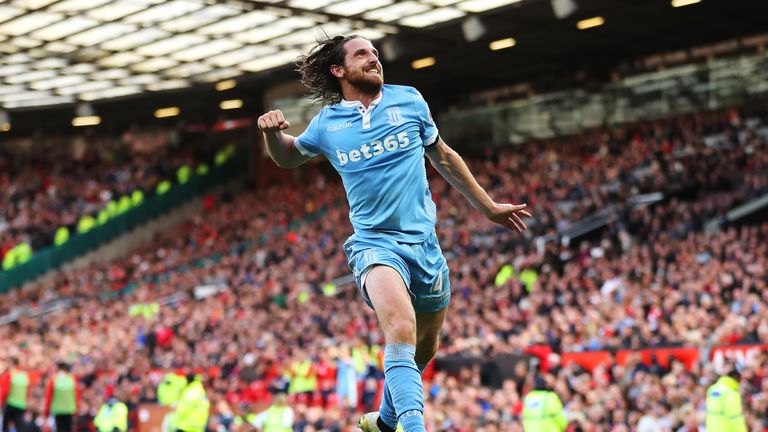 West Brom - B+
They dominated spells of the game against Sunderland, and Matt Phillips and Craig Dawson got forward well on the right flank. Salomon Rondon put in another good shift, but Tony Pulis stayed quite rigid until late in the game and if they had scored the second goal when they were on top, they would have won. They just failed to kill it off and that's why it's not an A performance.
Liverpool - B+
Liverpool maintained their momentum and their belief will grow having showed character to come from behind. When Roberto Firmino, Philippe Coutinho, Sadio Mane and Adam Lallana get it right, it is so exciting to watch. We all enjoyed Jurgen Klopp on Monday Night Football, but his team is prone to mood swings defensively. For me, they are not strong enough to win the title, but I'm tipping them to make the top four with no European football.
Crystal Palace - B
It was a good away performance and I thought they could have won the match at the end too. They have found success in terms of feeding Christian Benteke. What a wonderful header that was. Palace need Andros Townsend on the left to feed Benteke, because when he plays on the right he cuts in and shoots. With him mainly on the left and Wilfried Zaha on the right, they can supply the big striker.
Watford - B
They kept coming back, twice showing character against Bournemouth, and they could have won it. The one thing that's frustrating me with Watford is Odion Ighalo. He looks like he needs to come out of the team. Nordin Amrabat impressed me and Troy Deeney always does, and Watford more than played their part in a very entertaining game.
Bournemouth - B
I love the fact Eddie Howe doesn't change his style. I thought they were a little bit soft-centred but on Soccer Saturday we identified Harry Arter, who is aggressive in the tackle and good on the ball too. He can physically disrupt the opposition and it looks like, with Jack Wilshere adding a little more class in midfield, Howe has the balance right. We know Bournemouth are capable of scoring goals, but they should have seen the game out.
Middlesbrough - B
Aitor Karanka will be pleased with a point, which stops a run of defeats. I thought they played really well, and it looks like Calum Chambers is settling into the back four, which is a good sign. They are well drilled and in Cristhian Stuani, they have a goalscorer. Defensively and style-wise, they looked very solid.
Sunderland - B
They played with drive and passion in the first 20 minutes and had the crowd behind them, but the terrifying thing is David Moyes is right to say this is another season battling relegation. Some of their players are not good enough to take it any further. With 20 minutes gone and after just two West Brom attacks, Sunderland became the most nervous team I've seen at this level. But then, with 20 minutes to go and 1-0 down, Moyes changed the game with his substitutions and all of a sudden the crowd got behind them and they created chances again. They showed a bit of fight, which I liked, but this team is really low on confidence and nervous as a kitten.
Arsenal - B
Sometimes when you're not playing well, you just need to grind out a result and that's what Arsenal did. It was an incredibly lucky goal because there were a couple of controversies to it with the handball and a possible offside. Overall, they weren't silky smooth in attack, but Burnley made it difficult and it takes two to tango. You could see the smiles on the Arsenal players' faces at the end because they knew it was a big three points.
Man Utd - B-
I thought Man Utd played OK, and I wouldn't totally disagree with Jose Mourinho's optimistic outlook after the game. Sometimes he looks to camouflage bad performances, but in this one they created plenty of chances. They didn't always use the ball well, but they played with a purpose and an energy that was threatening, the only thing was, they weren't clinical enough.
Chelsea - C+
Antonio Conte will be chuffed to bits. Diego Costa got back on the goal trail, Willian also scored a really nice goal, but they didn't play well so that's why they miss out on a B. They looked clinical and it's a case of take the clean sheet, the three points and move on because there are still issues at Chelsea.
Southampton - C+
Charlie Austin had a couple of chances, and although he was unlucky to hit the post, he probably should have scored at least one. It was a relatively bland performance after a tough European away game. They could have won the match, but a draw was a fair result.
Burnley - C
I'm not being disrespectful to Burnley, but their plan seemed to be to rely upon being a threat at set-pieces. They were organised and tough to break down but I think you need to offer more than that in your home games. In their defence, the goal they conceded was bad luck and there were encouraging signs for Sean Dyche, but at Turf Moor I thought they could have had more of a go.
Leicester - C
Teams can find it difficult to adjust after playing European football in midweek and it seemed to be the case for both Leicester and Southampton. It wasn't an inspiring game and there was very little in it. I thought Leicester would kick on after beating Porto, and while they did look solid on Sunday, it was pretty ordinary in terms of performance.
West Ham - C
West Ham were really struggling to break down Middlesbrough, but when you have class in your team you feel something will come, and it was a stunning individual goal by Dimitri Payet. I think we shouted, 'hit it' five times and he just kept on going and going. A wonderful strike. The second-half performance was decent after an ordinary first half. They lacked fluency and there are still problems Slaven Bilic has to resolve at the club.
Swansea - C
Swansea played well, but obviously it was not enough to save Francesco Guidolin. When you go in front as they did on Saturday, and then you have two or three more opportunities to score, you need to get the result. 
Everton - C
I thought it would be tight against Palace, and the reason I'm not giving them a higher grade is they should have gone on and won, and I was disappointed in Ross Barkley's performance again. I'm a fan of his, but it looks like Sam Allardyce's decision to leave him out of his first England squad has set him back. It seems he's not quite recovered and I think Ronald Koeman might be tempted to take him out of the team and make him prove his worth.
Hull City - D
You can see they've lost their momentum after a fast start, and off the pitch they have dallied over the role of interim manager when they should have just nailed it down. The club have not handled that situation well, and the players seem to have lost belief as a result. They were together and spirited, but lacked quality up front, and it's going to be a long season.
Man City - D
Welcome to reality. The City juggernaut took a hit against Spurs, who were better in every area. I love City and am a massive Pep Guardiola fan, but every system is vulnerable. When they click, they are fabulous to watch, but when they don't, they lack fluency and look nervous. I didn't see many positives at all for Pep and they were awful defensively.
Do you agree with Charlie Nicholas' grades? If you are reading online let us know what you think, by leaving a comment below or tweeting us @SkyFootball.
You can watch England's tour of Bangladesh, plus Premier League football and the Japan Grand Prix on Sky Sports. Upgrade now and enjoy three months at half price!