Gordon Strachan's Scotland job could hinge on England game, says Charlie Nicholas
Last Updated: 21/10/16 5:54pm
Sky Sports pundit Charlie Nicholas says Gordon Strachan's future as Scotland boss could hinge on the outcome of their next match against England at Wembley.
The Scots lost 3-0 to Slovakia on Tuesday to dent their hopes of qualifying for the World Cup in 2018, after a disappointing 1-1 draw against Lithuania at Hampden last weekend.
Strachan said he could not ask his players for more after the loss in Trnava and that he felt sorry for them after the effort they put into the Group F match, but Nicholas did not agree with that assessment and says those comments could mean the Scotland boss is not sure how to take the side forward.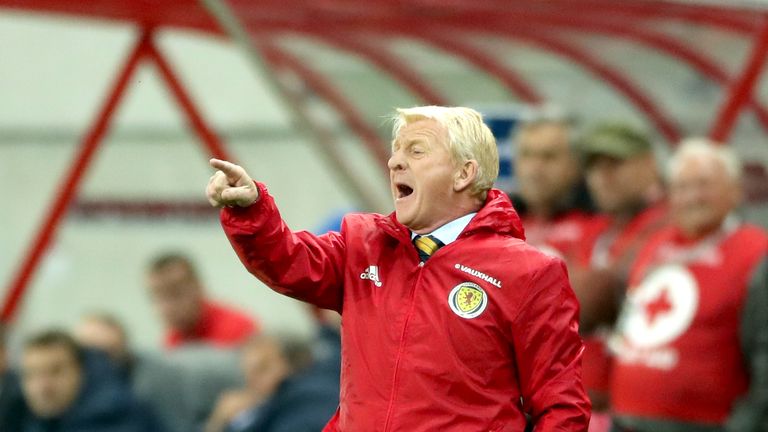 "I don't understand where Gordon was coming from last night, that he couldn't ask more of them? You couldn't ask them to get on the ball and make better passing? Couldn't ask them to be more creative going forward?
"There is nothing wrong when you come out and accept that this group of players has given him every ounce but that comes across to me as a coach who has run out of ideas, that praises them for not getting paid and then praises them for hard work. It is the least you can ask for.
"They played a counter attack game last night and we had no pace in the team. We had no pace defensively and we had no pace going forward. It didn't add up.
"Listening to Gordon last night it sounds as if he doesn't really know anymore and what he is really saying, what it comes across to me is, 'I've tried everything, the players have tried everything and this is the best we will get'. I can't accept that, I think there has to be more.
"We haven't made any progress, it has actually hit that lull again where we are all getting a bit fed up because it is mediocre and, of course, the worst part for us Scots is that we are going to Wembley next.
"England are not in great shape but the next game, or Gordon's future could hinge on what happens at Wembley. England is massive for Scotland now. It was always going to be massive, but it is gigantic because Scotland need a result of some type just to keep in with a slight chance of qualification."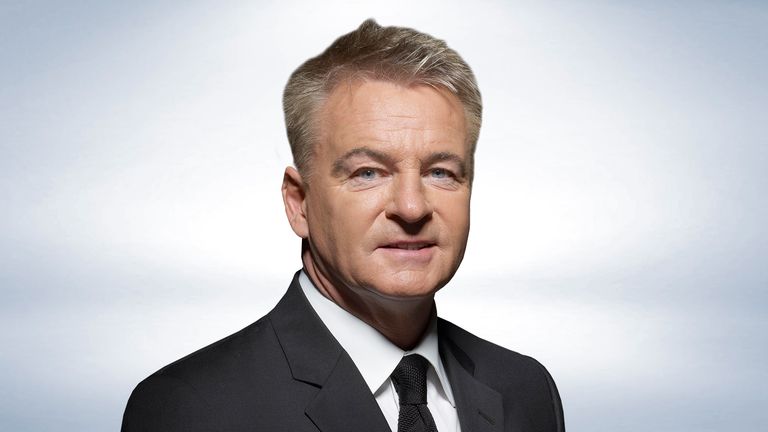 Strachan declared himself happy with the performance after Scotland scored a last minute goal to rescue a point at home to Lithuania but Nicholas could not agree with that and wants to see a more straightforward system put in place, as well as the inclusion of an in-form Leigh Griffiths.
"I think in evidence when he says that I think he believes he has reached as much as he can take this team. I don't think he sees any other vision that he is going to change anything.
"The only blessing is this is not a strong group, the other teams are pretty ordinary yet we can't beat Lithuania at home, we need a last minute goal to equalise and we were totally outplayed in Slovakia. If Gordon feels this is us at our limit and playing well and feeling sorry for the players does that mean this is the best it really can get? Is that really what he is telling us?
"Northern Ireland and Wales pick a shape and a team that suits their players and we must do that but he chops from one to another. He never really goes with two up front, when Griffiths is fit and sharp, ready for Celtic and scoring goals he never really picks him.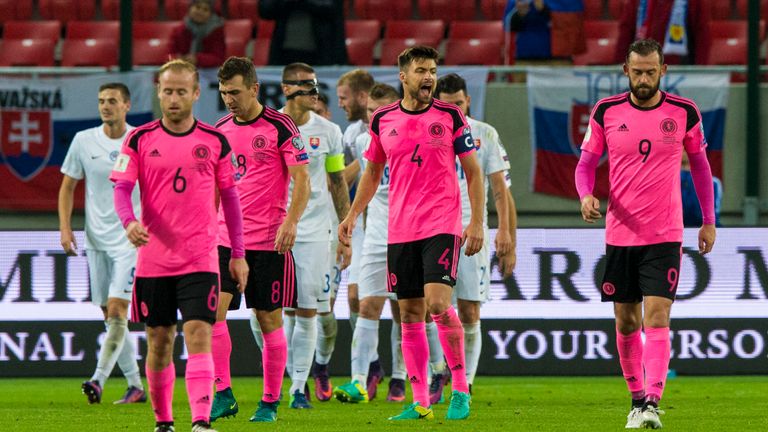 "He plays [Oliver] Burke, the young star everybody is telling us about and he needs time. He's not even earned the right to be in the team yet, but he plays him out of position, he plays [Matt] Ritchie out of position, it is too confusing.
"He has to be bolder, he has to be able to come out and say we are trying to get on the ball, we are trying to be creative, we are trying to make things happen rather than just going into the shell where we flood the midfield and have a lot of touches that don't go anywhere.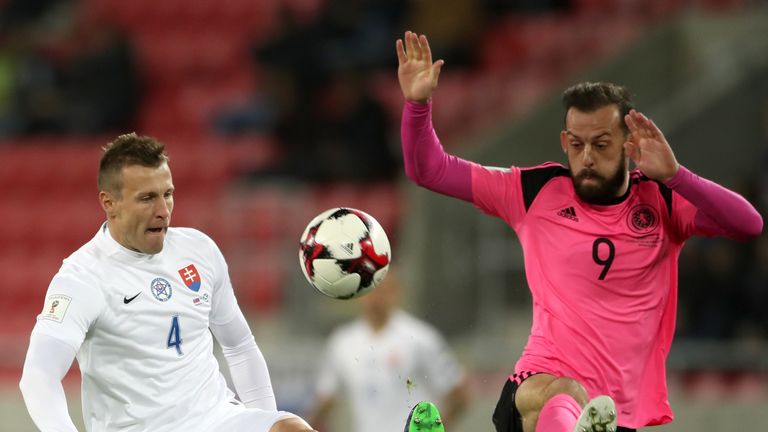 "The defence is limited, the two centre backs are getting picked all the time because we don't have choices but Gordon has to find a solution. We are a better team when we have high advanced full backs. We actually have decent full backs and that is one department we are quite strong in.
"We do have issues, I understand the problem side that Gordon has to choose from, it is very, very limited. We must find a solution.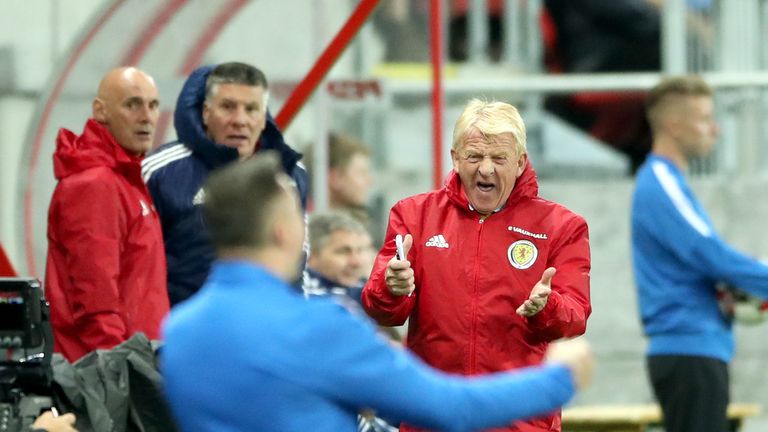 "If Northern Ireland can find a solution to qualify, if Wales can find a solution, if Ireland themselves can find solutions, and I'm leaving England out of this because those other three are probably who we would be more competitive with, and Iceland and countries like that can do it, we must find a solution. That's why you are Scottish national manager."
You can watch England's tour of Bangladesh, plus Premier League football and the British Masters on Sky Sports. Upgrade now and enjoy three months at half price!