Charlie Nicholas predicts Champions League joy for Liverpool and Bernabeu thriller
Last Updated: 14/02/18 6:41pm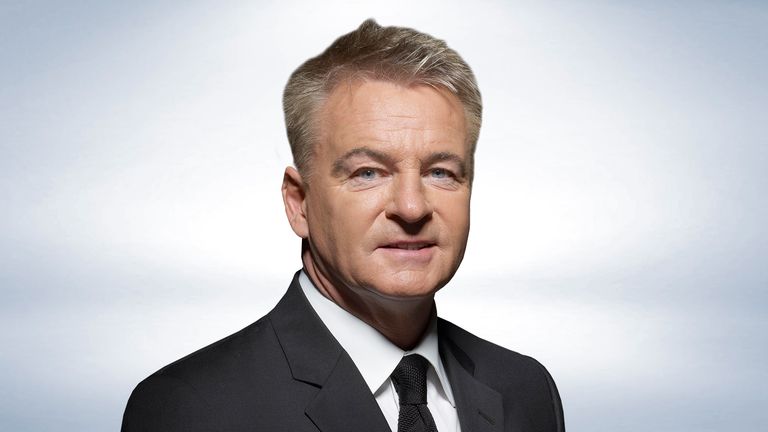 Charlie Nicholas delivers his predictions as the European action continues with the Champions League final 16 and the Europa League last 32.
The Soccer Saturday pundit rightly tipped Manchester City to ease past Basel, as well as Gonzalo Higuain to get on the scoresheet for Juventus, even though Tottenham rallied for a first-leg draw in Turin on Tuesday.
Wednesday night sees Liverpool travel to Porto while European powerhouses Real Madrid and PSG battle it out at the Bernabeu, before Arsenal return to Europa League action against Swedish minnows Ostersunds on Thursday.
Here's what Charlie is predicting for the latest clashes ...
I'm not surprised Liverpool are favourites here. I know it was Benfica who were shocking in the group stages, but I think the standards have definitely dropped with Portuguese sides in general and there's not much between the top sides in their league right now.
Liverpool are, alongside Man City, the best counter-attacking team in the Premier League and I think Porto will be fairly timid going into this tie, knowing the threat Sadio Mane, Mohamed Salah and Roberto Firmino pose on the break.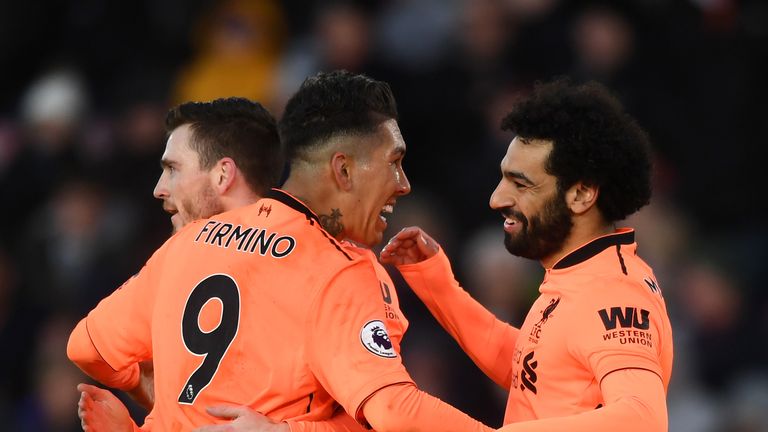 They might look to make it a physical game to stop those breaks, but they won't have come up against an attack like this, having benefited from a relatively favourable group.
Salah has obviously been fantastic but I'm a big fan of Firmino and his work rate and his link-up play are different class. He's not quite Luis Suarez, but he's not far off.
Charlie predicts: 1-2 and Firmino to score first (30/1 with Sky Bet)
Real Madrid have got zero to play for other than the Champions League and have the added incentive of the hat-trick, so they're a dangerous beast.
They're in a similar situation to Chelsea with the players and all of their egos expecting Zinedine Zidane to pay the price for their poor season. I bet he'd love to play the younger players, throw Marco Asensio in for Cristiano Ronaldo, but I can't see that happening.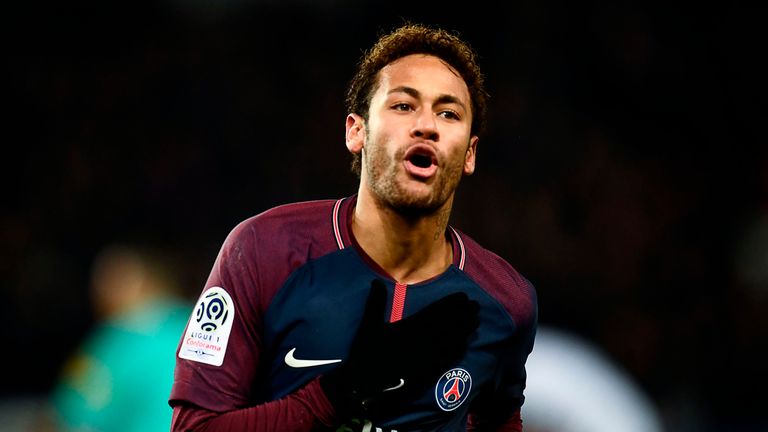 They're big-time players and they could turn up and smash PSG, but I think it will actually be the visitors' stars who step up here, with Neymar really relishing the occasion.
My dream final would be PSG v Barcelona, or maybe Manchester City, and I think the visitors will shine brighter in this stardust covered tie.
Charlie predicts: 2-3 and Neymar to score first (55/1 with Sky Bet)
This is a painful one for me because it looks an easy tie and even a big win does little to ease the absolute farce of Saturday's derby defeat. There can be no excuses here.
They've got a cup final 10 days afterwards and they could go here and get embarrassed if they don't win. I see Arsenal are only odds of 1/2 to win this and they should be 1/5 for this sort of game against such an unknown entity.
They should get this tie done this Thursday with a strong side; Danny Welbeck will have to step up given Alexandre Lacazette is injured and Pierre-Emerick Aubameyang ineligible.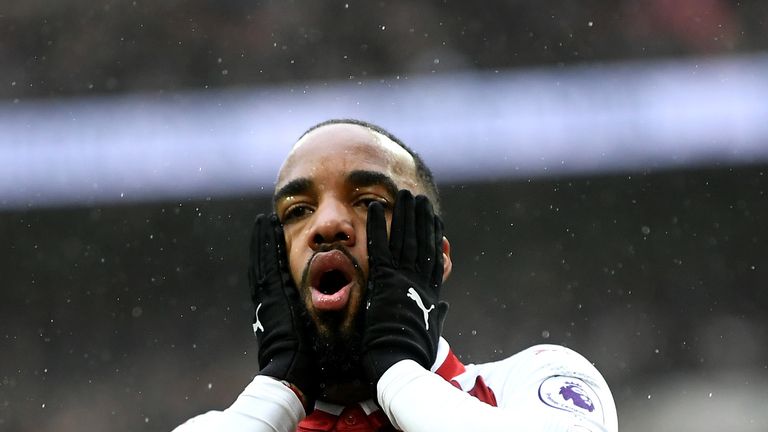 I'd actually play a front two with Henrikh Mkhitaryan and Mesut Ozil behind and accept that we're not going to defend. There's no point in playing Mohamed Elneny and Granit Xhaka together, because they'll never be able to tackle.
I'm going for Arsenal to win by three goals and if they don't win by that margin, it will be a disappointment as the second leg comes right before the Carabao Cup final.
Charlie predicts: 0-3 and Welbeck to score first (30/1 with Sky Bet)
Celtic are not playing well at the moment. The energy levels will be high for a European night at Celtic Park but that is the only reason why they are marginal favourites.
Scott Sinclair and Moussa Dembele, the two players you expect to step up in the big games, are both out of form, while Leigh Griffiths is injured. Dembele would be lucky to attract another £12m bid with the way he's been performing.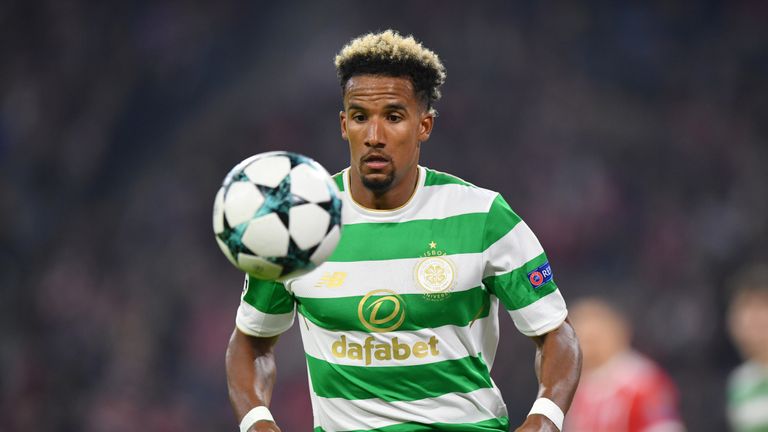 Dedryck Boyata out so they'll probably have to play Nir Bitton, who is a midfielder not a defender, so that adds to the concerns for a side which really struggle to adapt to not dominating the ball, which they are used to doing in the league.
Zenit have had a long break, which can go either way, but the lack of form and defensive issues concerns. I could see Brendan Rodgers' old mate Branislav Ivanovic taking advantage of Celtic's lack of set-piece security - but it looks like he's struggling to be fit.
Charlie predicts: 1-2 and Aleksandr Kokorin to score first (25/1 with Sky Bet)
I had to share a plane back to London with a few Tottenham fans, who were understandably very smug, but it is a big boost for Spurs coming into this game in such good form. They should have seen Arsenal off by a good distance.
Juventus will be very different to Arsenal and their defence will be very physical with Harry Kane. Dele Alli wasn't great again but he has raised his game in Europe and they need him to step up again in games like this one.
If Spurs play like they did in the first half against Arsenal, then they'll struggle but if they play like the second half, then they could get something here.
With Toby Alderweireld out, I'm going for a player who frustrates me at times but often scores without playing well, Gonzalo Higuain, as Davinson Sanchez is a good athlete but has a few mistakes in him.
Charlie predicts: 2-1 and Higuain to score first - RESULT: 2-2
Basel have thrown up a few surprise results against English sides but I just don't see it materialising here.
I think they'll have a go at City, being feisty, trying to get in their faces, because they know they can't just sit in and defend, but that hasn't worked in the Premier League and they'll get even more protection in Europe.
I think Pep Guardiola might actually think his side can write the second leg off here and he knows the strain of playing in four competitions, but when you're winning you always seem to have energy.
I must admit I thought Sergio Aguero was having a nightmare against Leicester for the first 30 minutes but then bang, four goals. That's what this City side can do to you.
Their away form has been a bit iffy but they were back with a bang at the weekend. I just think they'll counter-attack ruthlessly and all but end this tie here.
Charlie predicts: 1-3 and Aguero to score first - RESULT: 0-4