Charlie Nicholas provides us with his Premier League predictions this weekend, with the top-four battle and relegation scrap in the spotlight.
Stepping in as a late substitute for Paul Merson, Charlie offers up his thoughts on the penultimate weekend as Arsene Wenger says farewell to the Emirates Stadium and Chelsea host Liverpool at Stamford Bridge.
The Magic Man will be back but here's what Arsenal legend Charlie is predicting this time...
Premier League fixtures (Round 37)
Brighton v Man Utd (live on Sky)
Stoke v C Palace (live on Sky)
Bournemouth v Swansea
Leicester v West Ham
Watford v Newcastle
West Brom v Tottenham
Everton v Southampton
Man City v Huddersfield (live on Sky)
Arsenal v Burnley
Chelsea v Liverpool (live on Sky)
I think Brighton have all-but done the job in their fight for survival and the pressure is off Manchester United as well, although they do FA Cup final to look forward to and places to play for.
Jose Mourinho will make changes to get his side ready and come on, Jose, please give Marcus Rashford and Anthony Martial a proper run-out.
Charlie predicts: 0-2 (15/2 with Sky Bet)


Stoke v Crystal Palace (Saturday from 11.30am on Sky Sports Premier League)
Stoke have been struggling with goals but I think they have been playing well enough to still hold some hope going into this weekend.
Palace's job is done and, while they're dangerous, I think sheer determination will see Stoke win and scare the living daylights out of those above them.
Charlie predicts: 2-1 (9/1 with Sky Bet)


Manchester City v Huddersfield (Nissan Super Sunday from 12.30pm on Sky Sports Premier League)
I've watched Huddersfield in two out of their last four games and they're a nervous wreck. They don't know how to handle this situation as David Wagner only knows success.
Sometimes the game can go flat when you get the trophy but this Manchester City side are in the entertainment business and I think they'll wipe the floor with another team.
Charlie predicts: 5-0 (9/1 with Sky Bet)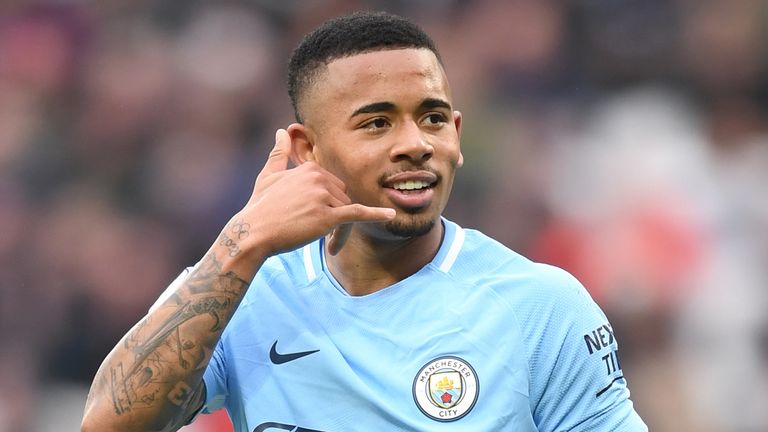 Chelsea v Liverpool (Nissan Super Sunday from 4.15pm on Sky Sports Premier League)
Liverpool looked on their knees on Wednesday night and they will have to make changes because that team will be exhausted.
It also looks like Antonio Conte's final home game, which he'll want to win, and these players are playing for their FA Cup final places.
He's got Cesc Fabregas working better, higher up the pitch and linking up better with the striker and Eden Hazard and Olivier Giroud, who is proving his doubters wrong again.
Charlie predicts: 2-1 (8/1 with Sky Bet)


Just because it's Arsene Wenger's last home game, they should have the focus to bounce back after the disappointment of Thursday night.
A few changes will be made with Pierre-Emerick Aubameyang coming back in and that freshness should give them enough to get the victory - even if it isn't the send-off Wenger wanted.
Charlie predicts: 2-1 (7/1 with Sky Bet)