Charlie Nicholas thinks Unai Emery is doing a remarkable job at Arsenal considering he has a "bottom-six" standard defence.
Emery's side go into Sunday's crucial clash with Brighton - live on Sky Sports Premier League - having conceded nine goals in their last three Premier League games against Wolves, Crystal Palace and Leicester.
Not since May 1966 have the Gunners conceded three or more goals in three consecutive matches.
Despite strong performances in Europe where a Europa League final is well within their grasp, they've faced 31 shots on target in the last five Premier League games - no other team in the league has faced more in this period.
Nicholas is fed up with Arsenal's constant neglect of their defensive responsibilities and has urged the club and Emery to rethink their strategy.
"It looks like the board have asked Unai Emery to survive to this summer and see whether we can win Europa League or get the top four," he told Sky Sports.
"Emery has done a remarkable job with a bottom-six Premier League defence.
"He has made mistakes, but who wouldn't make mistakes with this defence?
"Where are the young Arsenal defenders from the academy? It sounds as though with Arsenal's academy, if you are not technically good then you don't fit the criteria for defensive qualities. We have not brought anyone through of any substance at all. If you can't afford the £60m-£70m then you have to start the process of teaching.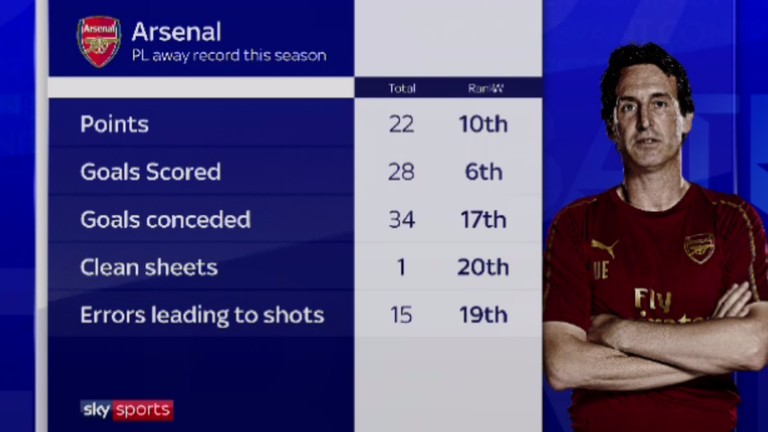 "I am not looking for a Tony Adams but someone who has enough speed and understanding of a situation. How we can't find that is beyond me.
"We got Hector Bellerin from Barcelona and Ashley Maitland-Niles has come through but he is not a defensive type. He is quick enough but not aggressive enough for that position.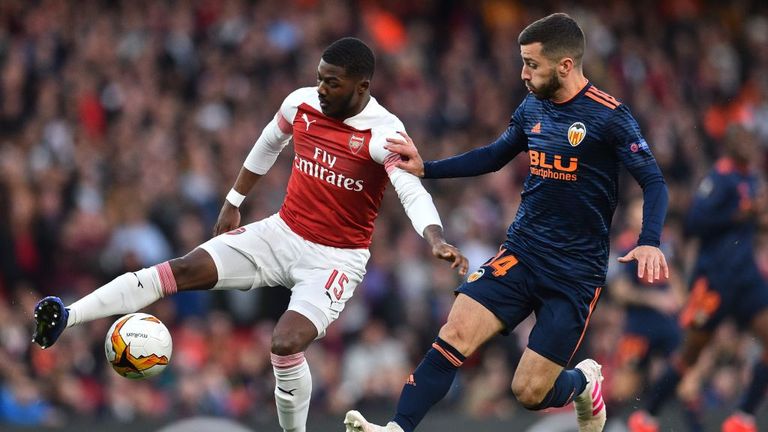 "Shkodran Mustafi has been a waste of £42m which is the biggest bug for me. Saed Kolasinac and Nacho Monreal are left wing-backs, while Sokratis Papastathopoulos lacks pace.
"The reality is, Emery needs four or five defenders and that is a concern as that is an overhaul. I have faith in Emery though as he knows exactly what he needs and what he must do in order to make this happen."
What do Arsenal need in the summer?
"Since Emery has come in there has been advancements and I don't know how he has done it. We have more points than what we had last season. It is not much different to Manchester United and we do not stand alone in respect to the defensive department. Arsene Wenger always seemed to make desperate defensive signings, as in Mustafi, before this manager came in.
"They won't spend £60m-£70m on defensive players so this manager will be identifying the good young players. You don't need to go to Dortmund's or Valencia's to buy from there, but it has to be a step up from what they have right now.
"It should be an encouraging summer for Arsenal, but finally we have a manager that knows what the priority is and he will be the judge of who they bring in consequently.
"In midfield we will need to replace Aaron Ramsey. I am hoping that will be Reiss Nelson from Germany. I don't know what the future holds for Mesut Ozil and who will entice him to move on - if at all - but there is a possibility of that happening. We need to add a striker, as well as a wide man.
Live Renault Super Sunday


"In defence, if I was to keep anyone, it would be Bellerin, as he would play right back or right wing-back. Rob Holding would hopefully be fit for the start of the season, as well as Sokratis as a squad player so those are the potentials to keep.
"We need a box-to-box style midfield player and a player that can pick a pass too, so it is a matter of bringing in the right ones. I think you need to know your system, fit them in and see where it takes you. Adrien Rabiot will be a free-agent and been linked with different clubs, but I would take him. He has the quality and is of decent level, which Arsenal need.
"In attack, I like Pierre-Emerick Aubameyang and Alexandre Lacazette but will they win you the Premier League? I think they could.
"Between them, bearing in mind they haven't actually played much together, their goal return has been a very good return. Arsenal have been relying on one striker for too long and now they have two so it does give me hope.
"I would sell Henrik Mkhitaryan and if I got the right money for Alex Iwobi I would sell him too. Denis Suarez has gone, that was a waste of time."
Top four race (Sky Bet odds)....