Paolo Guerrero will captain Peru at the World Cup - we chart his rocky road to the finals, with the Flamengo striker cleared to play after a doping ban was temporarily lifted by a Swiss court.
After scoring twice in a 3-0 friendly win over Saudi Arabia on Sunday, Guerrero was confirmed in Peru's 23-man squad on Monday.
On the surface, it was no surprise to see Peru's captain and all-time leading goalscorer among those heading to Russia, but it comes after a doping suspension had originally put the 34-year-old's presence in doubt.
Here, we look at the twists and turns that led to Guerrero's inclusion at the World Cup.
The initial 12-month ban
Guerrero tested positive for a metabolite of cocaine at a World Cup qualifier against Argentina in October 2017.
The striker was provisionally suspended, and he missed Peru's 2-0 two-legged play-off win over New Zealand as a result - a victory which saw the nation reach their first World Cup since 1982.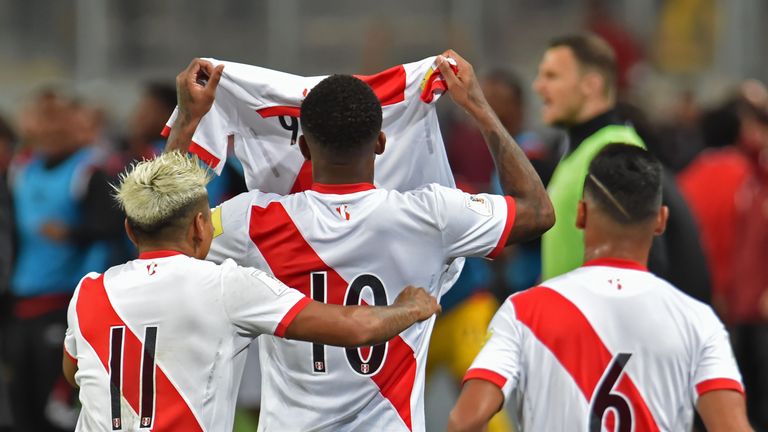 On December 8, he was then handed a 12-month ban by FIFA's disciplinary committee, backdated to November 3, which ruled him out of the World Cup.
Reduced to six months
Guerrero argued the stimulant had not been performance enhancing, and was accidentally consumed in contaminated tea.
On December 20, the FIFA Appeal Committee reduced the suspension to six months, having taken into account all the circumstances of the case, "in particular the degree of fault of the player", a FIFA statement read.
As a result, Guerrero was now free to play at the World Cup. Enter the Court of Arbitration for Sport (CAS).
Increased to 14 months
On May 14, CAS upheld an appeal by the World Anti-Doping Agency (WADA) to extend Guerrero's six-month FIFA ban.
The suspension had in fact expired at the start of May, but CAS ruled that he should be banned for 14 months, running until January 2019.
Once more, Guerrero was ruled out of the World Cup.
Support for Guerrero
On May 20, the world players' union FIFPro wrote to FIFA to request that Guerrero should be allowed to participate in the tournament.
This was followed by an open letter two days later, signed by Hugo Lloris, Mile Jedinak and Simon Kjaer - the captains of Peru's Group C opponents France, Australia and Denmark - which also called for his inclusion.
"We are writing to you in relation to the situation of the captain of the national team of Peru, Mr Paolo Guerrero," read the letter.
"For the past 14 years he has represented his country with pride, pursuing qualification for the FIFA World Cup. Finally that moment has arrived, with Peru set to appear at the 2018 FIFA World Cup finals in Russia.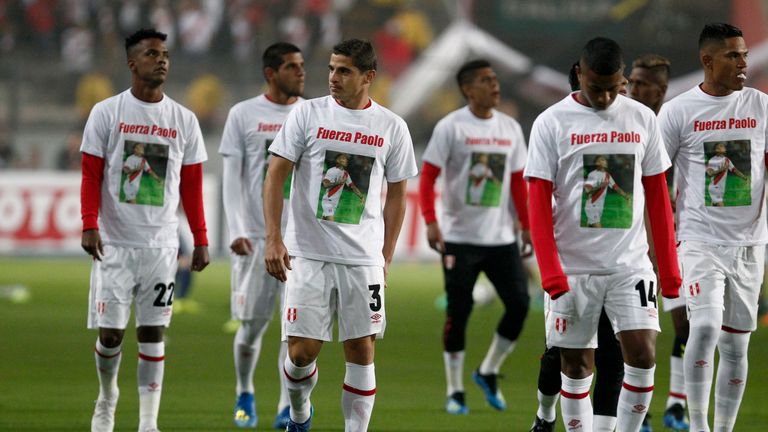 "Peru is returning to football's ultimate stage after a 36-year absence and we believe Paolo Guerrero should be allowed to lead his nation and celebrate what will be a career highlight."
The letter was also signed by FIFPro president Phillippe Piat and secretary general Theo van Seggelen.
In comes Switzerland's supreme court
In what appears to be the final twist in this tumultuous tale, Guerrero was cleared to play at the World Cup by a Swiss supreme court judge on May 31.
The judge took into account that, at 34, Guerrero should not miss the first opportunity of his career to play at the World Cup.
His case was also helped by the fact that neither FIFA nor the World Anti-Doping Agency opposed the appeal.
"Neither one nor the other was categorically opposed (to him playing)," the court said.
The interim ruling puts the ban imposed by CAS on hold until full consideration of the case at a later date.
Confirmation in the squad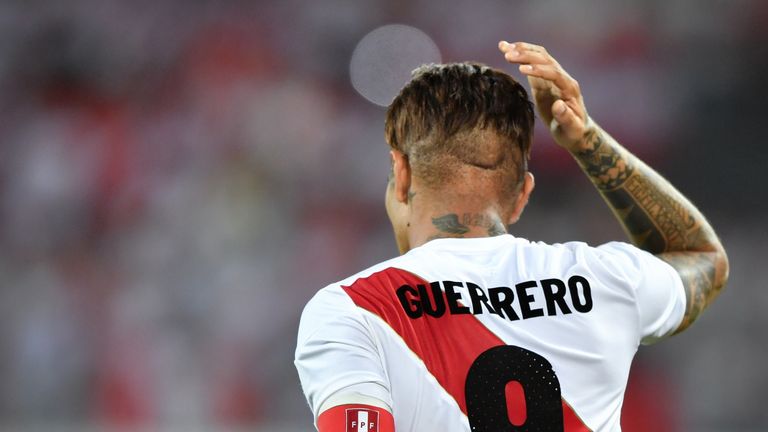 Guerrero was named in Peru's final 23-man squad on June 4, and his inclusion came at expense of Granada midfielder Sergio Pena, who admitted it was the "hardest moment" of his career after dropping out of the team.
Pena's heartbreak, however is a sidenote in this fascinating story, for Peru their talisman back, the man with 34 goals in 87 appearances.
And after supporting the Peruvian's cause, Lloris, Jedinak and Kjaer will soon line-up against the Peruvian in Russia. Guerrero will be thankful, of course, but there will be no room for sentiment when Group C gets under way later this month.