With less than a week to go until the 2018 World Cup gets underway, South American football expert Tim Vickery details his players to watch from the five nations representing the continent in Russia.
Joining the Sky Sports' Transfer Talk podcast from Rio De Janeiro via phone, he listed the under-the-radar players to keep an eye on over the next month or so...
ARGENTINA
Cristian Pavon
Age: 22 Caps: 5 Goals: 0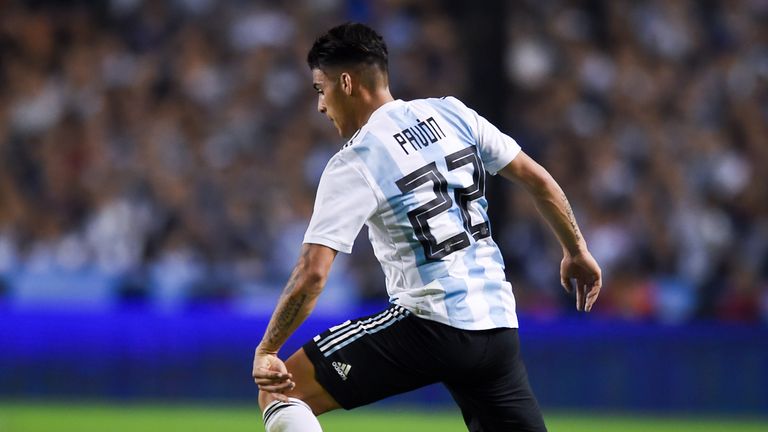 Picked up by Boca Juniors as an 18-year-old from Talleres de Cordoba, Pavon has impressed in the four seasons that have followed, scoring 17 goals in 60 appearances. Barcelona have recently been linked with a move for the 22-year-old, following a reported recommendation from none other than Lionel Messi
Vickery's verdict: A player who has been linked a lot with European teams but is still based in Argentina. He's a little winger who plays for Boca Juniors and is mainly right-footed, though they seem to be using him more on the left, meaning he's competing with Angel Di Maria for a place in the starting lineup. In the friendly against Haiti, he came off the bench and combined well with Messi so he's one to look for.
Giovani Lo Celso
Age: 22 Caps: 4 Goals: 0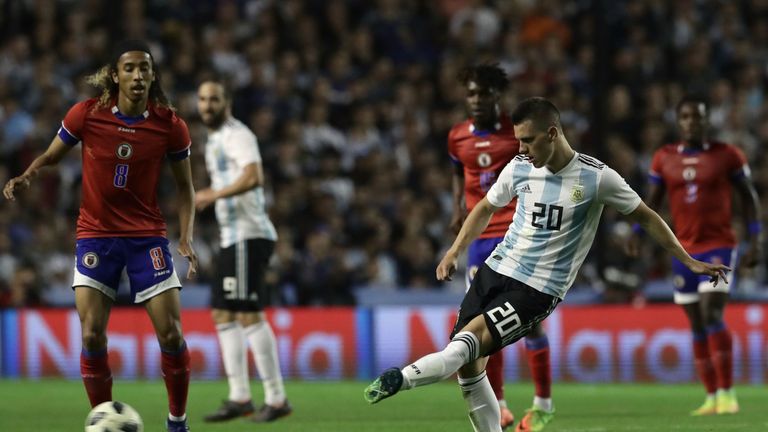 Also 22, Lo Celso instead opted to further his development abroad when he joined Paris Saint-Germain from Rosario Central for £8.5 million in July 2016. The central midfielder remained on loan at his former employers for the lion's share of the 2016/17 season, but linked up with PSG last summer and played a piovtal role as the club completed a domestic treble.
Vickery's verdict: I think he's already better known than Pavon but he's a very cultured left-footed midfielder, who could have a big tournament.
BRAZIL
Marquinhos
Age: 24 Caps: 25 Goals: 0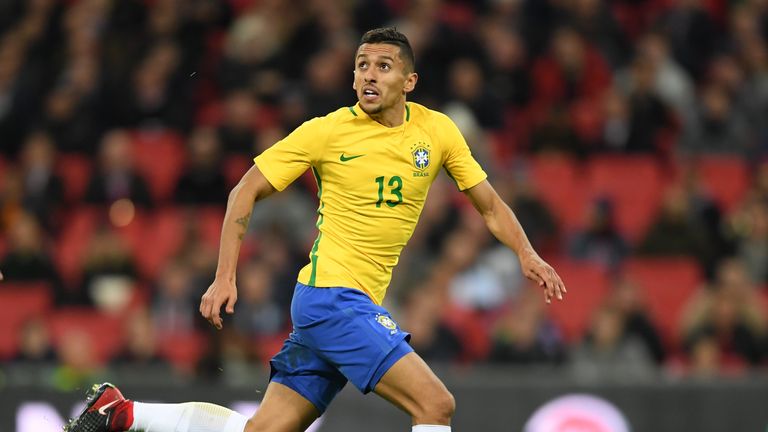 A colleague of Lo Celso's at Parc des Princes. Marquinhos has become the bedrock of a defence that conceded just 29 goals in 38 league games last term. Equally capable at right-back or in defensive midfield, he skippered his country for the first time in October 2017, replacing Thiago Silva, whom he had previously named as his role model.
Vickery's verdict: Most of the players are pretty well known anyway, but he's another one who plays for PSG, though I don't think he's as well known as he should be. He's struggling for a place in the starting lineup; he was first choice all the way through qualification, but I would have him in. I think he's a very classy centre-back and quick across the ground. One of those centre-backs who is so good, you don't really notice them.
COLOMBIA
Yerry Mina
Age: 23 Caps: 12 Goals: 3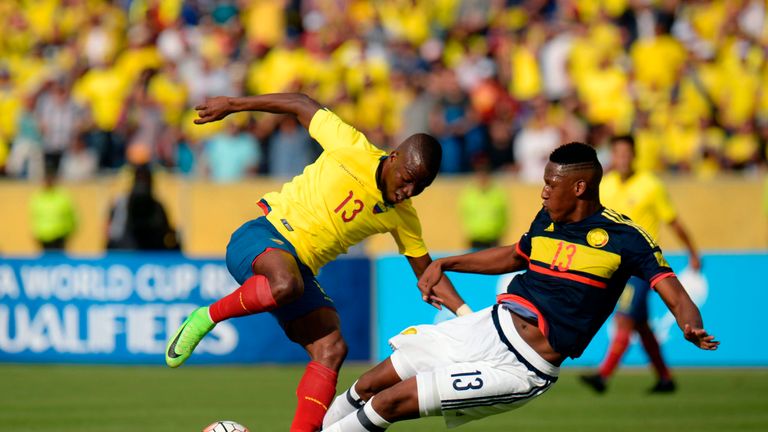 There was much hype around Mina when he signed for Barcelona at the beginning of 2018, with the defender having helped Palmeiras to a first league title in 22 years two years previously. He became the first Colombian to join Barca and came to his unveiling barefoot as a sign of respect, but despite the media fanfare his spell began with, a series of below-par performances mean it looks to be over before it has begun. Could the World Cup prove to be the shop window Mina needs?
Vickery's verdict: The giant centre-back who Barcelona picked up but may be moving on. He might be a little bit ring-rusty but Mina is an impressive figure who cleans up in the air and is no slouch on the ground.
Wilmar Barrios
Age: 24 Caps: 10 Goals: 0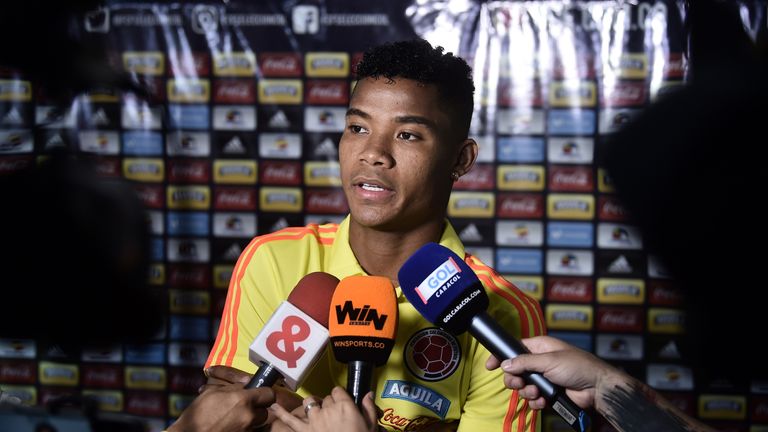 Another member of the Boca Juniors squad, Barrios is a combative midfielder who has made almost 150 league appearances through his short career. His no-nonsense approach has attracted the interest of several European teams.
Vickery's verdict: The defensive midfielder has been linked with Tottenham, but probably won't get a start in Russia and will probably be reserve to ex-Aston Villa midfielder Carlos Sanchez. He reminds me a lot of a young Javier Mascherano; he tackles tough and his distribution is sound.
Juan Fernando Quintero
Age: 25 Caps: 14 Goals: 2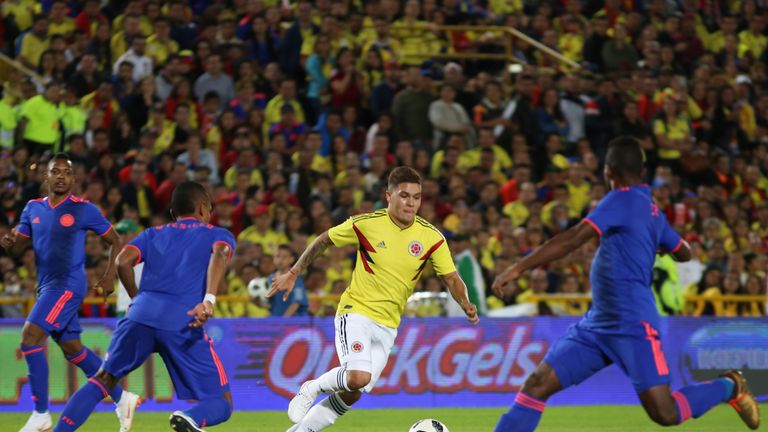 Regularly referred to as one of the most gifted players of his generation in his early career, Quintero has yet to hit the heights expected of him. He joined Porto in 2013, but has failed to hold down a starting spot and has been shipped out on loan three times, the latest of which sees him with River Plate in Argentina until January 2019.
Vickery's verdict: I also love Quintero - he's a left-footed playmaker who is still only 25. He scored in the last World Cup and then his career went off the rails - he put on weight and was even talking about giving up the game to take up a career in music. The chance of playing in another World Cup has really re-energised him and he's back in the Colombia squad. He may not start, but he'll be a weapon they'll turn to on the bench because he's a playmaker who just opens up defences. He's got wonderful imagination and vision.
PERU
Renato Tapia
Age: 22 Caps: 28 Goals: 3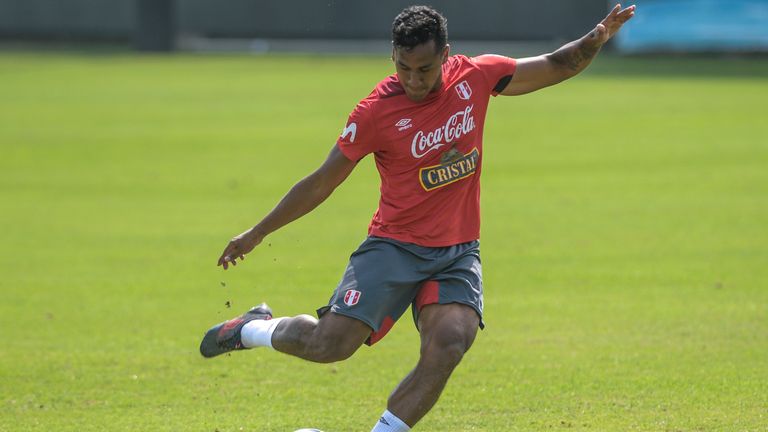 As plenty of Premier League youngsters are finding out of late, sometimes moving abroad to aid career progression can be incredibly fruitful. That's certainly true in the case of Renato Tapia. Rejected by Liverpool in his youth due to his height, the Peruvian joined Twente in 2013 and played in their reserve side as he adapted to the style of football, before signing for Eredivisie rivals Feyenoord in 2016. Sporadic appearances have followed - just 31 in three seasons - though time is certainly on his side.
Vickery's verdict: He's the main man and I think he's the most important player in the side. He plays for Feyenoord in Holland. He's strong, he rumbles forward, he's beautifully balanced in his defensive work and I think he's the equilibrium point of the side. He's certainly a player who would look to be catching the global attention in this World Cup.
Edison Flores
Age: 24 Caps: 26 Goals: 9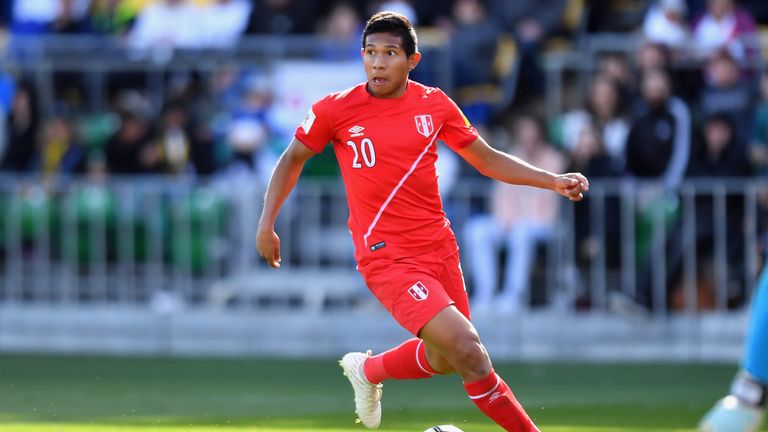 Despite having only played professionally for seven years, Flores' career has zig-zagged across the Atlantic on more than one occasion. Having spent his formative years at Universitario, the club signed him on professional teams in 2011 before his displays alerted Villareal B to make a move for the attacker. Two years later he was back at Universitario, before his form once again attracted European suitors and in 2016 Aalborg paid a reported €1 million fee to bring him to Denmark, where he has remained settled ever since.
Vickery's verdict: A very versatile player, Flores can play as a winger, an attacking midfielder or he can drop deeper. He's got a nice left foot that can generate surprising power.
URUGUAY
Rodrigo Bentancur
Age: 20 Caps: 6 Goals: 0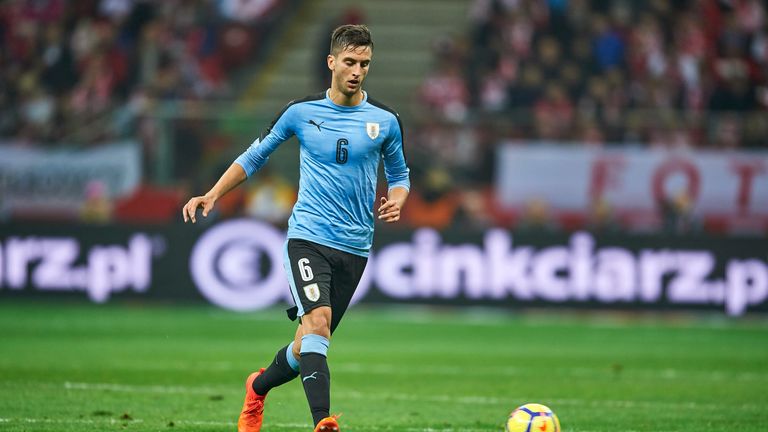 Brought through the esteemed Boca Juniors youth setup, Bentancur joined current employers Juventus as part of the deal that saw Carlos Tevez return to La Bombonera in 2015. The deal gave Juventus first option on Boca youngsters and two years later - after Tevez had departed the club - he made the move to Turin. At the tender age of 20, Bentancur played a bit part role as the club secured a seventh straight Serie A title, though there will be plenty of time for progression.
Vickery's verdict: They've got plenty of talent and have really renewed their side, especially in the midfield area, just in the last few months and he's the standout player for me, but will have a lot of importance heaped on his shoulders during the World Cup. He's not a regular starter for Juventus but Uruguay think the world of him. They think he's the player who can dictate the rhythm of the game from the centre of the pitch and he has a key role in a side that is becoming dark horses for many.
Maxi Gomez
Age: 21 Caps: 2 Goals: 0
A natural-born goalscorer, Maxi Gomez announced himself to Uruguayan football with a stellar return of 28 goals in 47 league games for Defensor Sporting in the first two years of his professional career. A move to La Liga side Celta Vigo was the reward and few would be able to replicate the start to the starlet had; two goals on his league debut, 18 in total and a very bright future.
Vickery's verdict: Perhaps one for the future rather than someone who'll get a chance in this World Cup, but he is built like a bull and could be a weapon from the bench. Obviously he has to wait in line behind Suarez and Cavani but look out for him - he's had an excellent season and I think he's the future of the Uruguayan attack.