Harry Kane is England's goalscoring hero and now their leader too
England captain impresses again in penalty shootout win over Colombia
Last Updated: 04/07/18 3:04pm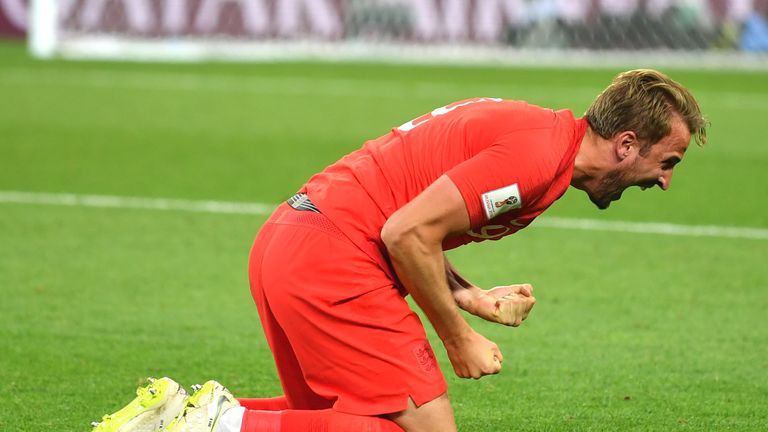 Harry Kane leads the Golden Boot race but will he lead England to something even bigger? He is the team's striker but also their leader now, writes Adam Bate.
For Harry Kane, the records keep coming. His strike from the spot against Colombia was his sixth goal at this World Cup - two more than his nearest rivals and matching the England record for a tournament, set by Gary Lineker in 1986. Kane has now scored more World Cup goals than every Englishman other than Lineker. He has only played three matches.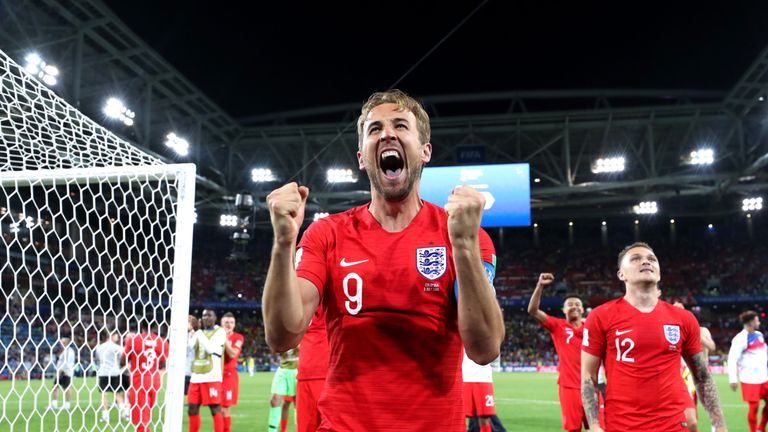 But it was not even the goal that impressed most against Colombia. Just as he has ever since assuming the captaincy, and he has now scored in six successive games for his country - the first man to do that since Tommy Lawton in 1939 - he took responsibility. When this England side were attempting to see it out, it was Kane's maturity that stood out.
He was the epitome of calm when stood over the spot-kick that gave England the lead - owning the process as Gareth Southgate is fond of calling it. The delay caused by Colombia's complaints before Kane gave England the lead in normal time was designed to distract. The spot itself was even scuffed up by the opposition, but it did not alter the outcome.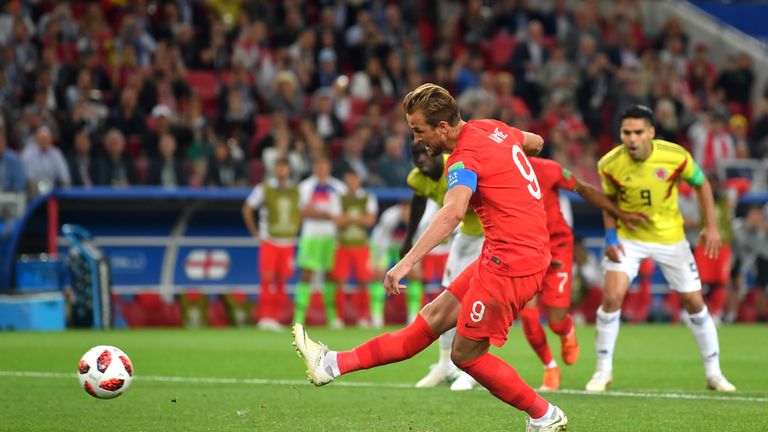 When Jamie Vardy came on for Raheem Sterling and as Kane began to tire in extra time, unable to make those runs in behind, he adapted his role and dropped deeper - operating in the No 10 position instead. The skipper showed his versatility, even making that work by turning playmaker to provide a couple of measured through-balls.
Kane was fouled nine times in the game, winning three times as many free-kicks as anyone else on the pitch. None of them could be called dives, but it is fair to say that several of them could be delicately described as induced errors by his markers. He showed a bit of savvy, an appreciation of the situation. "Maybe we are getting a bit smarter," wondered Southgate.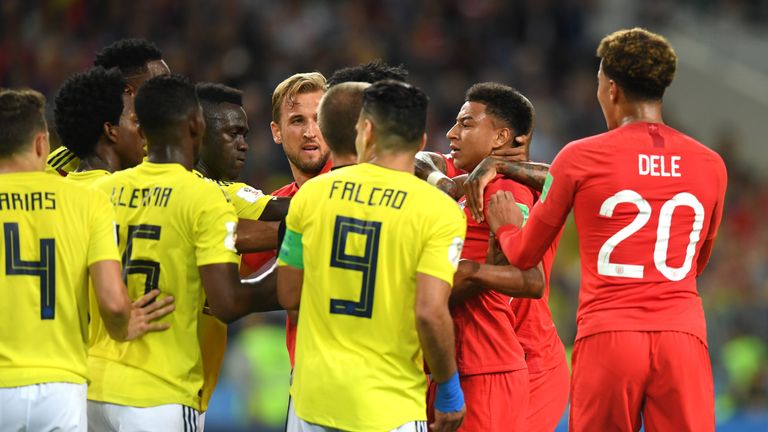 Kane continued to lead from the front in the shootout - taking the first and tucking it away in customary style to the goalkeeper's right. "We spoke a lot about being an inexperienced, young team, but we grew up a lot on that pitch tonight," he said afterwards. "It was mixed emotions, highs and lows, even in the penalty shoot-outs. The boys were fantastic."
He added: "Penalty shootouts are a lot about mentality, and obviously we know England haven't done great in the past, so it was nice to get that one off our back and it'll give us huge belief going forward. We stood up and were tall, we were not going to let it impact us." It helped that the captain exudes complete confidence in his abilities.
That was apparent before he had even kicked a ball in Russia. Kane raised a few eyebrows when he suggested that Cristiano Ronaldo had put pressure on him for the Golden Boot by scoring a hat-trick against Spain on the second day of the tournament. Surely it was a bit early for all that? But it was not only prescient but indicative of his winning mentality.
The way that he has grown into this role is remarkable really. Kane was only confirmed as England's full-time captain in May, with the role having been shared around since Wayne Rooney's retirement. He has scored seven goals in four appearances since then and it already feels strange to think that anyone else could take on the mantle.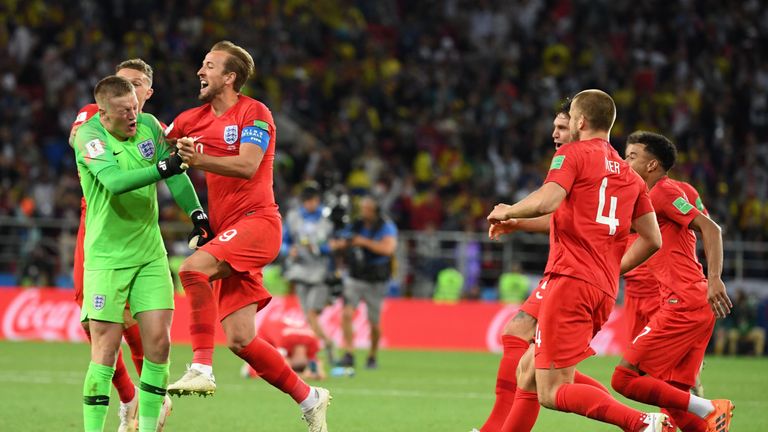 There have been a few teams at this tournament that have been labelled as one-man outfits. Most have gone home, with too much expected of both Ronaldo and Lionel Messi. England are not quite that - not with Jordan Pickford pulling off key saves, the defence standing firm, energy in midfield and Kieran Trippier continuing to impress.
But what is striking is that Kane has found a way to make the difference even with limited service. Three penalties, two of them that he won himself, two second-balls from set-pieces and a deflection that he knew little about only underline the fact that he has soared ahead in the race for the Golden Boot without having too much to work with.
Sterling, Jesse Lingard and Dele Alli all bring movement in midfield but a lack of creativity in open play could still be a concern if England hope to go all the way. And yet, even if Southgate's side do come up short in Russia, Kane is odds-on to be the tournament's top scorer. Any lingering questions about him on the biggest stage have been answered.
Nobody should be too surprised. The man once dismissed as a one-season wonder now has 159 goals in his last four - 52 of them coming in the past year. The man criticised at Euro 2016 has outscored everyone at the 2018 World Cup. He is England's striker and captain but he is also the leader of this team. Where could he yet take them in these next two weeks?