Sweden are seen as England's bogey team but the last time Gareth Southgate led out a team against them it not only ended in victory for the U21 side but helped to shape the senior squad of today. Adam Bate looks back to that afternoon in Olomouc and explains why the manager's strong ties to this team have been so important in Russia.
England versus Sweden at a major tournament conjures up many images depending on your age. Some will have fond memories of Danny Welbeck's winner at Euro 2012. Others still debate whether Joe Cole's dipping strike was the best by an England player at a World Cup. A generation will never look at a turnip the same way again. Thanks for that, Tomas Brolin.
But the current England manager Gareth Southgate and his captain Harry Kane have already taken on Sweden together before. They were up against them at the 2015 European U21 Championship in Olomouc, Czech Republic. So perhaps that is the memory that will stir instead. It should do because the seeds of this revolution were planted at that tournament.
Not that this was too apparent at the time. England beat Sweden but finished bottom of their group. Sweden topped it and went on to be crowned champions. It was a blow for Southgate in his first tournament in charge, particularly given he had managed to secure Kane's availability after a season in which he had scored 31 goals for Tottenham.
At the time, Kane's three games without a goal were perceived as something of a failure but he was still named man of the match against Sweden. "I've played with a few strikers who were just about scoring goals and just about them," said Southgate, before noting that Kane's attitude was very different. Ben Gibson called him "the best trainer" in the squad.
It was Jack Butland who captained England for that game but Kane's leadership qualities were on display and the old line about learning more from the setbacks will have held true. And besides, it was the emergence of another of Southgate's key World Cup players that was perhaps the most significant development that day in Olomouc in 2015.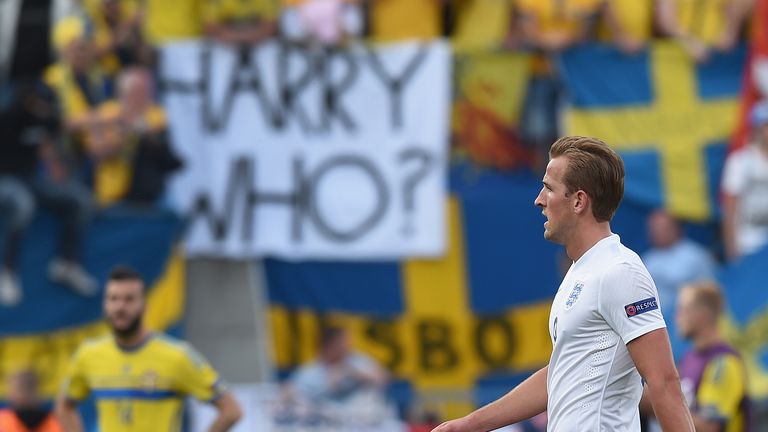 Jesse Lingard came off the bench against Sweden to crash home the winning goal with five minutes remaining. "We knew Jesse could come on tonight and have the sort of effect he did," said Southgate at the time. "He is a very intelligent footballer with clean feet who is very good coming in off the line. He's also got a goal in him because he's a calm finisher."
Southgate did not forget it. In his very first game in charge of the England senior side against Malta in October of the following year, he awarded Lingard his international debut, playing him for the full 90 minutes in a 2-0 win at Wembley. "Under pressure at the European Championship, we thought he was the best performer," he said when explaining the call-up.
Lingard himself spoke positively of their understanding. He was on first-name terms. "I think it's the right time now with Gareth as the manager," he said. "We have worked together before, he knows what I'm about and what I can do. He's very laid back, very relaxed which is good around the camp, but on the pitch he is determined to get the team right."
Those words feel prescient now given that Southgate is being praised for fusing what had previously been seen as dissonant notions where England were concerned. Could a team really be relaxed and determined? Southgate seems to have found a way and that is what he has been working towards throughout his time within the Football Association.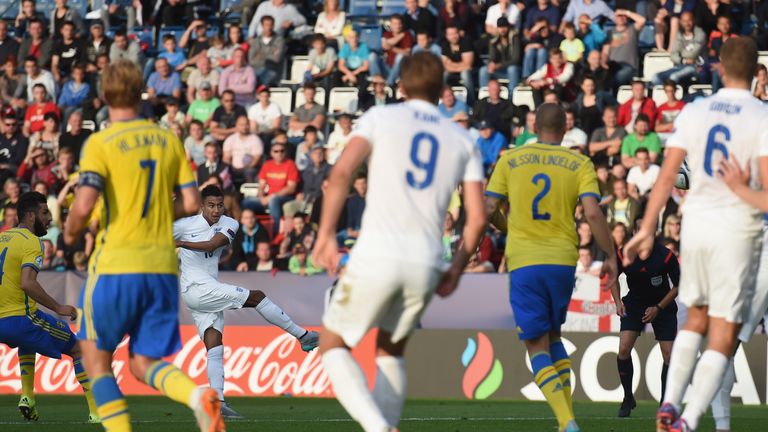 "They have got to be relaxed enough so that they can play and they can enjoy it," said Southgate when speaking at St George's Park back in 2015. "It should be a good life experience for them. I want them to embrace that and become used to that because that's what part of the preparation is about - getting them ready for the seniors."
He did that with John Stones, another who was part of his squad in Olomouc. Southgate described him back then as being "as composed as any young defender" he had seen. When Stones was called up for that Malta game alongside Lingard he too noted it was "good to come in and feel relaxed" thanks to the atmosphere Southgate had been created.
He pointed to the fact it felt similar to the U21 setup. "He has always been around the place," said Stones. "He is always making time to speak to us at meal times and so on to find out how you are, how your club is and tell you what he expects from you." Two years on and the relationship is stronger, the admiration for his manager only having increased.
"There's a fine line between a manager having a football brain and knowing about when we should relax," added Stones this week. "He balances that better than anyone I've seen. He brought in new ideas two years ago and we're seeing that - the togetherness, the hunger for sport, it's a credit to him. It takes time but he's a great manager and a great human being."
In addition to Stones, Ruben Loftus-Cheek was also there three summers ago, introduced as a substitute against Sweden. Southgate drafted him in from England's U19 side and spoke enthusiastically of how the midfielder had a different profile to anyone else in that squad - a trait that remains true even after his progression to the seniors.
The Chelsea midfielder had to wait a little longer than Lingard to make his big impact under Southgate but it came the following year at the Toulon Tournament. He not only had the experience of being part of a trophy-winning England team but he was also named as the best player on show at that tournament. Jordan Pickford was a part of the success too.
That is almost half of the possible starting line-up that will take to the field for England in their World Cup quarter-final against Sweden who have already been to a tournament with Southgate. Add in Butland, Dele Alli, Marcus Rashford, Raheem Sterling and Eric Dier, all of whom also represented his U21 team, and the spirit starts to make sense.
The story that these players are writing did not begin in qualifying. Many have had the trust and support of this manager for years, in an environment conducive to maximising their potential. "We have got English players coming through who can handle the ball," insisted Southgate in that summer of 2015. "We have got talent." Now the rest of us can see it too.