Most expensive, best bargain, biggest surprise...Which European transfers stood out this summer?
By James Walker-Roberts
Last Updated: 31/08/17 8:45pm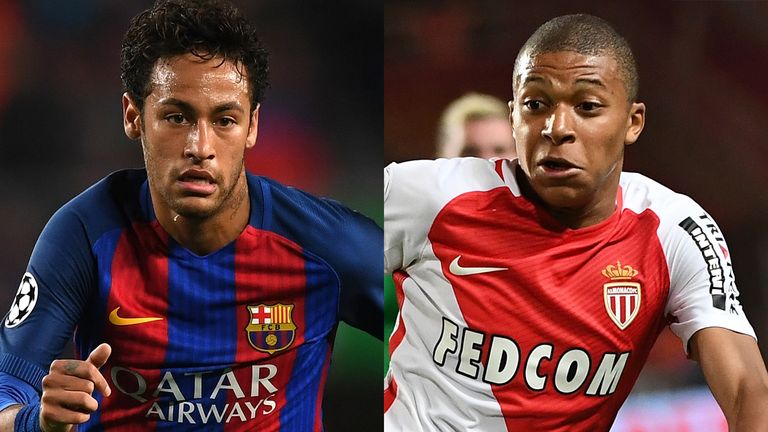 Who has been the best signing in Europe this summer? Who has been the biggest bargain? And what has been the most surprising transfer?
While some of the fees on the continent have not been as high as in the Premier League, there have been plenty of notable moves, including the odd controversial one.
Here's our pick of some of the standout European transfers...
Most expensive move
Neymar - Barcelona to Paris St-Germain
The transfer of the summer. The transfer of the decade? Remarkably for such a huge deal - the biggest-ever at £199m - it was kept quiet until it was almost done. Rumours first emerged of the transfer on July 18, and a few days later it was reported in Spain and France that it was nearly complete.
It was not announced for another two weeks, with several Barcelona players apparently trying to change Neymar's mind, but the fanfare was huge when it did break. Hundreds of PSG fans waited for Neymar outside the stadium and replica shirts reportedly sold for £140.
Neymar wasted little time in showing what all the fuss was about too...
Biggest boots to fill
Ousmane Dembele - Borussia Dortmund to Barcelona
With money to spend after Neymar's sale, Barcelona first big splash was Ousmane Dembele from Borussia Dortmund for a club-record fee of £135.5m.
The deal might not have been as expensive as Neymar's move to PSG, but considering Dembele has played just two seasons at senior level with Dortmund and Rennes, it was almost as remarkable.
So how does he feel about replacing Neymar? "It's not extra pressure," insisted the 20-year-old. "Of course, he is an excellent player but I'm young, I'm coming from my second season as a professional and I'm trying to grow.
Dembele could make his Barcelona debut after the international break against city rivals Espanyol on September 9.
Best loan deal
James Rodriguez - Real Madrid to Bayern Munich
Having fallen out of favour at Real Madrid, a summer move for James Rodriguez seemed inevitable, but the eventual destination was something of a surprise.
The 25-year-old had been linked with Manchester United and Chelsea, with Jose Mourinho's side apparently offered the chance to make the signing. However, Rodriguez instead joined Bayern Munich on a two-year loan deal with the option to buy.
"Signing James Rodriguez was our coach Carlo Ancelotti's biggest wish," said Bayern chairman Karl-Heinz Rummenigge.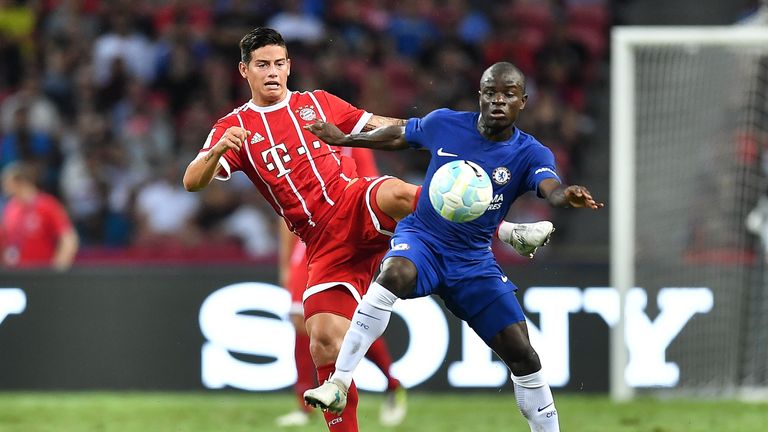 Most 'creative' deal
Kylian Mbappe - Monaco to PSG
If signing Neymar for £199m did not risk breaching Financial Fair Play regulations, then bringing in Kylian Mbappe for a similar price would almost certainly have landed PSG in hot water this summer. So what to do? How about a loan for a season and then an obligation to buy for £166m next year?
Remarkably, that is what PSG managed to negotiate with Monaco in a bid to at least try to meet FFP rules, which mean clubs cannot post losses over €30m in a three-year period.
Several clubs have told Sky Sports News that they think the deal is "unfair" and UEFA are expected to look at it closely.
UEFA cannot ban clubs but you can bet they will now looking at this deal very closely.
Sky Sports' chief reporter Bryan Swanson
"It looks like PSG have gone around the FFP rules but PSG have no doubt employed some very highly paid accountants and lawyers to make sure this conforms to rules," says Sky Sports' chief news reporter Bryan Swanson.
"UEFA cannot ban clubs but you can bet they will now looking at this deal very closely and they will want answers on how this is being financed."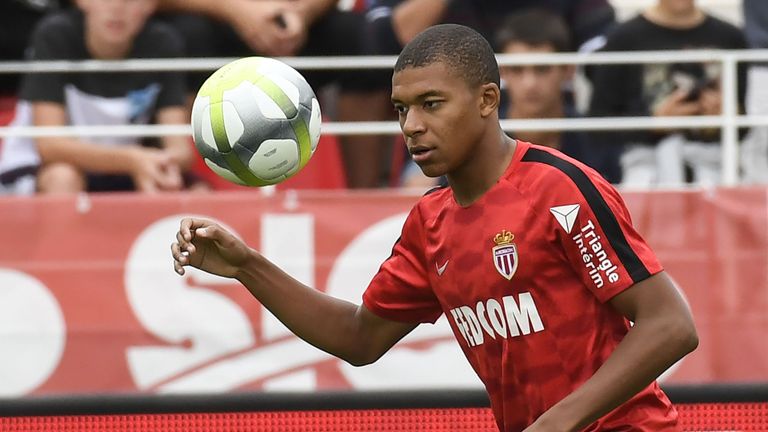 Best value signing
Leonardo Bonucci - Juventus to AC Milan
Considering some of the sums being spent, was Leonardo Bonucci's £37.4m move from Juventus to AC Milan the best value signing of the summer?
A six-time Serie A champion and 70-cap Italy international, Bonucci reportedly became available after falling out with Juventus boss Max Allegri.
Widely considered one of the best centre-backs in the world, the 30-year-old told the Milan website: "I had seven intense years with Juventus, in which I gave so much to them and vice versa. In the last part of the last season, this bond had faded a bit on both sides and thus it was decided for us to go our separate ways."
In a busy summer for Milan, Bonucci may well be their most significant signing.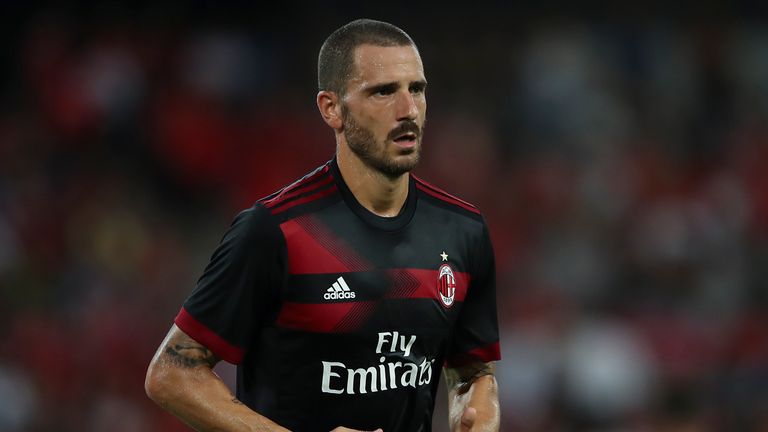 Most controversial move
Theo Hernandez - Atletico Madrid to Real Madrid
"If he is a Madridista, then until now he has been mistaken in playing with us."
Theo Hernandez had never actually made a competitive first-team appearance for Atletico Madrid when he left to join Real Madrid, but the sentiment from club president Enrique Cerezo was clear. So too was the message in a bitterly-worded statement from Atletico that included none of the "thanks for your services and good luck for the future" that might usually be wished on a player when he leaves a club.
The player, who has never made his debut with our first team in an official match, has rejected the offers to renew with our club and the offers of other European clubs.
Atletico Madrid's statement on Theo Hernandez
No player has left Atletico for Real since Santiago Solari in 2000 due to an apparent gentleman's agreement, and it was reported that Real paid more than was needed to sign Hernandez as a gesture of goodwill to their neighbours. That, though, is unlikely to mean much to Atletico fans if Hernandez, who impressed on loan at Alaves last season, turns out to a first-team regular at Real.
Biggest bargain
Blaise Matuidi - PSG to Juventus
On paper this was one of the more puzzling moves of the summer as PSG let Blaise Matuidi leave for just £18m to join Juventus.
Matuidi, who has 58 international caps for France, won four consecutive Ligue 1 titles with PSG and there was reported interest from Manchester United. However, with his contract running out next summer and PSG eager to recoup some money after the purchase of Neymar, Juventus were able to get themselves a bargain.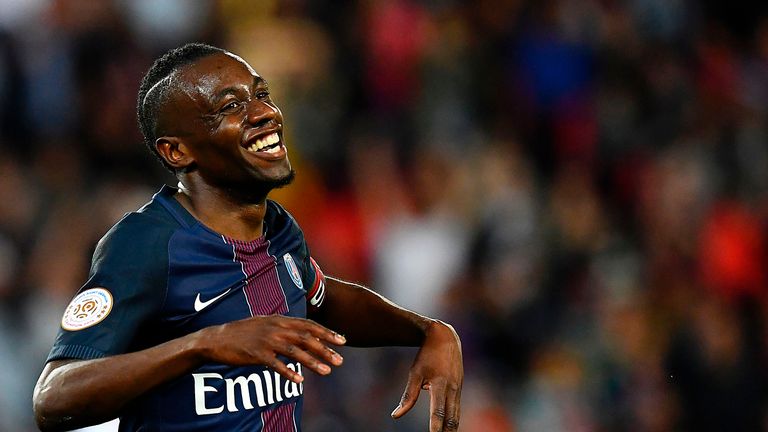 Surprise switch
Paulinho - Guangzhou Evergrande to Barcelona
Few would have imagined when Paulinho left Tottenham for China in 2015 that a couple of years later he would wind up joining Barcelona in a £36.4m deal.
The midfielder did impress during his time with Guangzhou Evergrande, winning the Chinese Super League twice as well as the Asian Champions League in 2015. His form in China saw him earn a recall to the Brazil national side, which was rewarded as he scored a hat-trick in a 4-1 win over Uruguay earlier this year.
But at the age of 29, Paulinho is far from guaranteed to be a success for Barcelona, even though he is determined to prove the doubters wrong. "Everything I can do I can do it by playing, so I will change the opinion of the people," he said. "I am very mature and I do not think about criticism, only about helping Barcelona win titles."
The next Monaco star
Youri Tielemans - Anderlecht to Monaco
Monaco might have sold several of their key players this summer, but they also appear to have recruited well. Youri Tielemans has been their most expensive addition at a cost of £21m, with the midfielder turning down Manchester City to move to the south of France.
The 20-year-old was named Belgian Young Player of the Year in 2016/17 and notched up 18 goals and 12 assists in all competitions. He has previously been linked with some of Europe's top clubs, and it would not be a surprise if he is another player that makes Monaco a large profit in the future.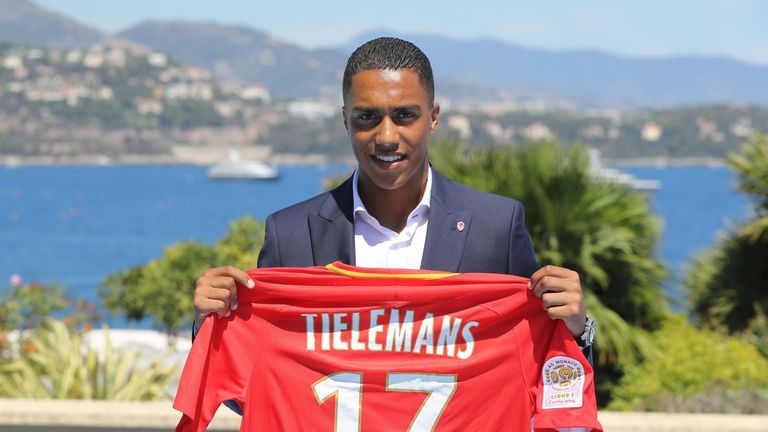 'Finally it happened' transfer
Andriy Yarmolenko - Dynamo Kiev to Borussia Dortmund
After a decade with Dynamo Kiev, and several years of being linked with a move away, Andriy Yarmolenko has finally got his chance. At the age of 27, it is questionable whether he can have as much of an impact as he might have had in 2015, for example, when he was linked with the likes of Chelsea, Everton and Arsenal.
And, as a replacement for Ousmane Dembele - or is that Jadon Sancho? - he may well find it tough to fill the now-Barcelona player's boots, particularly in the long-term. Will he be a success or has he left it too late? Time will tell.