Juventus will be hoping to extend Europe's winning streak over the MLS All-Stars, without Cristiano Ronaldo, when the two sides meet in Atlanta, live on Sky Sports.
Real Madrid won last season's clash 4-1, with Arsenal recording a 2-1 victory in 2016. In fact, the last time the All-Stars triumphed was in 2015 when they beat Tottenham 2-1.


Zlatan Ibrahimovic will be one notable absentee for the All-Stars, however, head coach Tata Martino will be able to call upon the services of Bradley Wright-Phillips, who became the quickest player to reach 100 MLS goals.
Meanwhile, Juventus boss Massimiliano Allegri is expected to name a strong starting XI that will feature the likes of Giorgio Chiellini, Claudio Marchisio and German midfielders Sami Khedira and Emre Can.
However, recent new big-money signing Cristiano Ronaldo is in Italy having missed Juve's American tour following his World Cup exertions.
Allegri, though, says it is an honour for him and his players to be taking part in the fixture, which is being shown live on Sky Sports Football from 12.45am.
"We are very happy to be here," he said. "For us it's the start of a new season where we have to train to play important matches. Tomorrow we play in this important event against the MLS (All-Stars). For us, it's an honour to be here."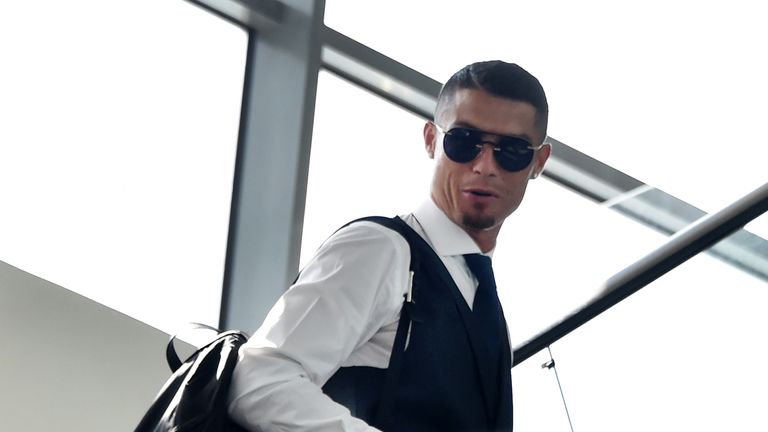 Juve captain Giorgio Chiellini, though, is treating the match as good preparation ahead of the new Serie A season, when the Old Lady will be looking to defend the title they won last season.
"In this moment, we can't think about what's happening in Turin, but we just think to train," said the defender.
"It's an important moment for us because we have to do some matches in order to arrive ready for the championship, for the start of Serie A. And then we are only focusing in our match now on Wednesday.
"We have an amazing match. It's a different match for us because surely it's not only a football match but it's also a party. And then we are curious and we would like to see what... to live an amazing night together."
As for the hosts, Martino wants the MLS All-Stars to win the contest.
"For any coach or player to win is important even if it's a friendly," he said. "Since I've been here in Atalanta every day I've been working with very good players.
"I wasn't involved in the voting to select the team, but I have to congratulate the people involved a little for the players they chose as it would have been difficult to have coached 14 strikers and none who defend. The whole league is an attractive one and it's a situation I will enjoy."