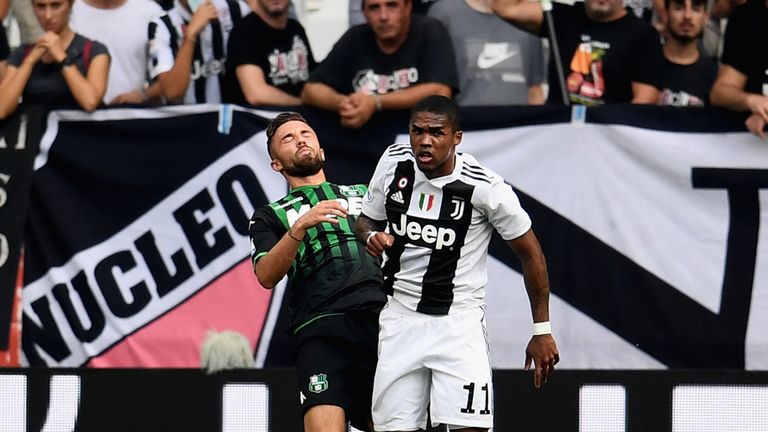 Juventus winger Douglas Costa has been given a four-game Serie A ban for spitting at Sassuolo's Federico Di Francesco on Sunday.
Costa was sent off following his clash with Di Francesco - after the incident had been referred to the video assistant referee.
The Brazil international had also raised an elbow at the same player and attempted a head-butt.
Juventus won the game 2-1 despite the dismissal of Costa, who apologised for his behaviour after the match in a statement on his Instagram account.
Costa said: "I would like to apologise to all Juventus fans for this misleading reaction in today's game.
"I also apologise to my team-mates, who are always with me in beautiful and bad moments.
"It was ugly, I am aware of it and I apologise to everyone for this."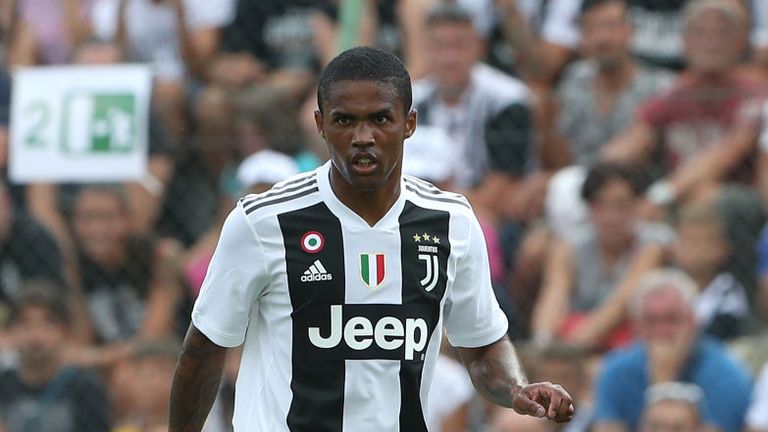 The Italian soccer federation announced his ban on Tuesday, and Costa is set to miss matches against Frosinone, Bologna, Napoli and Udinese.
Meanwhile, Di Francesco has hit out at speculation that he provoked Costa by using a racist insult.
Di Francesco said on Sassuolo's Twitter account: "I'm deeply troubled by the allegations and inventions that have appeared in some national media outlets.
"All of this is offensive and derogatory.
"I won't allow any racist behaviour and/or phrases, which do not belong to my ethical values and are the fruit of other people's imagination, to be attributed to me.
"I ask for and demand respect!"