What can Arsenal's stars expect at Sutton United? Goalkeeper Wayne Shaw takes us on a tour of Gander Green Lane...
Last Updated: 20/02/17 8:27am
Ahead of Sutton United's FA Cup tie with Premier League Arsenal, the roly-poly goalkeeper Wayne Shaw shows us what Arsenal's stars can expect when they visit Gander Green Lane on Monday.
The Gunners suffered a crushing 5-1 defeat to Bayern Munich in the Champions League in midweek and they will be hoping to avoid further humiliation when they travel to the National League side.
Sutton have already shocked Football League trio Cheltenham, Wimbledon and Leeds on their way to the fifth round - the furthest the club have ever been in the competition - and now they will be looking to add a Premier League scalp to reach the quarter-finals.
Shaw was on hand to show us what Arsene Wenger and his side can expect when they travel to a side 105 places below them in English football's standings.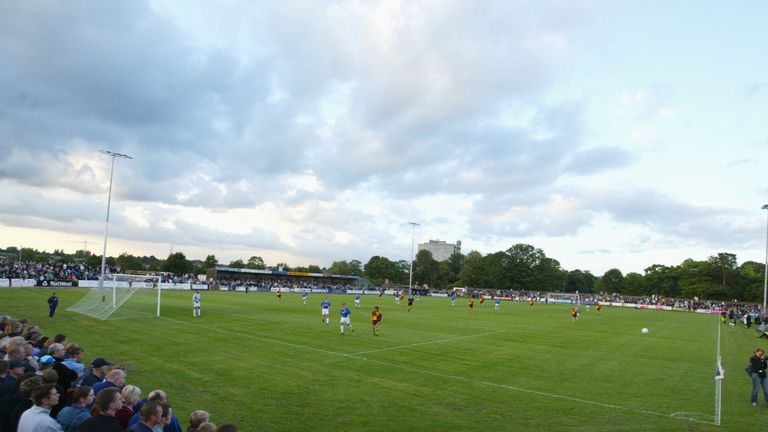 From the compact away changing room to the tight walk through the tunnel to the 3G surface, it won't quite be the surroundings the likes of Mesut Ozil and Alexis Sanchez are accustomed to at the Emirates Stadium.
Take a tour of Gander Green Lane with Sutton United goalkeeper Wayne Shaw ahead of the club's FA Cup fifth round clash with Arsenal