​​​​​​​Mauricio Pochettino says the VAR confusion in the first half of Tottenham's 6-1 FA Cup win over Rochdale was "embarrassing" and fears it could kill emotion in the game.
Several incidents, both going in favour and against Pochettino's side, dominated the first half at Wembley, with referee Paul Tierney and VAR Graham Scott at Stockley Park regularly called into action on a busy night for officials.
Spurs had a goal disallowed, a penalty awarded, and a penalty controversially disallowed through the use of VAR, with five additional minutes in stoppage time, and Pochettino is concerned the bizarre circumstances and confusion could kill the spontaneity and emotion in the game.
He said after the win: "The first half was a little bit embarrassing for everyone. Difficult to keep focus and play football. I am not sure that the system is going to help.
"Football is about emotion, it's a context of emotion if we are going to kill emotion in football. I think the fans of people who love football are not so happy about what they see today.
"I think in my opinion we have the best referees in Europe, in the world, and I think we don't need too much. Football is about mistakes, like us, the players can make mistakes, the refs can make mistakes. And it was always like this, and we understood football in this way.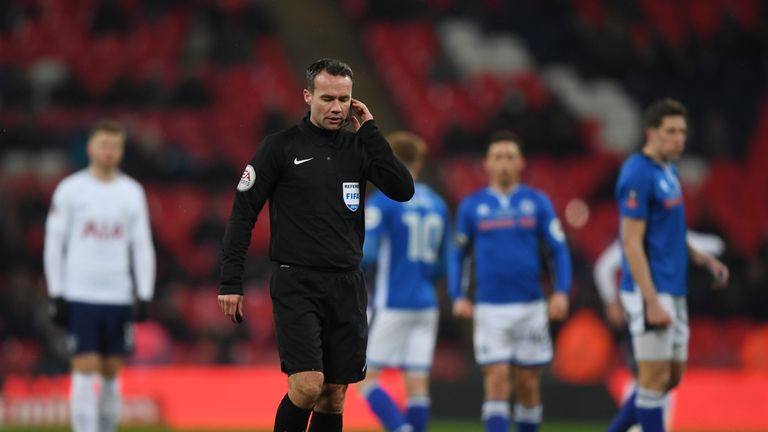 "I think, if I can help, if my opinion is important, I think it is a lot of work to do, because we need to talk, to explain, because I saw today every one of us confused.
"I think if we try in this direction we are going to change the game we love, that is why I am happy to help, to analyse and to make it better. If we are going to use this system, we need to be clear what is going to happen in every single action, and how."
In contrast to his opposite number Keith Hill, who said the VAR created excitement, Pochettino could not hide his worries for the system, and insists it would be too premature to bring it into every Premier League game next season.
"I think you, and the fans, and myself, we are all agreeing, that watching the game today it is too early to bring it in next season," he said. "We need to respect our fans in football, and maybe the fans are not so happy about this.
"I think we are going to kill that emotion that makes you feel happy [in the game], and that is why you pay the ticket, why you came to the game today, even when the conditions are too bad. Then you may say, OK, I'm going to watch on the TV at home. If you cannot shout when you score because you have to wait two minutes.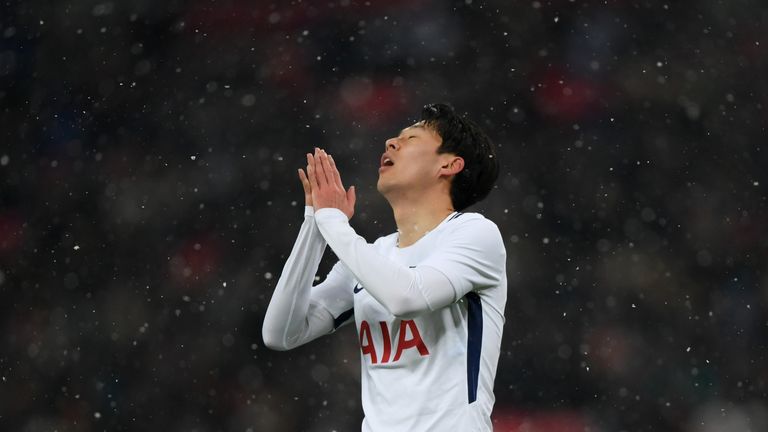 "I am for the new technology, but be careful, because we could change the game we know very well, and kill the emotion."
On Spanish striker Fernando Llorente, who scored a hat-trick in the victory, Pochettino added: "I am so happy for him. Of course it was difficult for him to adapt, and I hope the hat-trick makes him feel more free, more natural, to become an important player, until the end of the season."