Dawid Kownacki has emerged as Poland back-up to Robert Lewandowski
Last Updated: 19/06/18 7:35am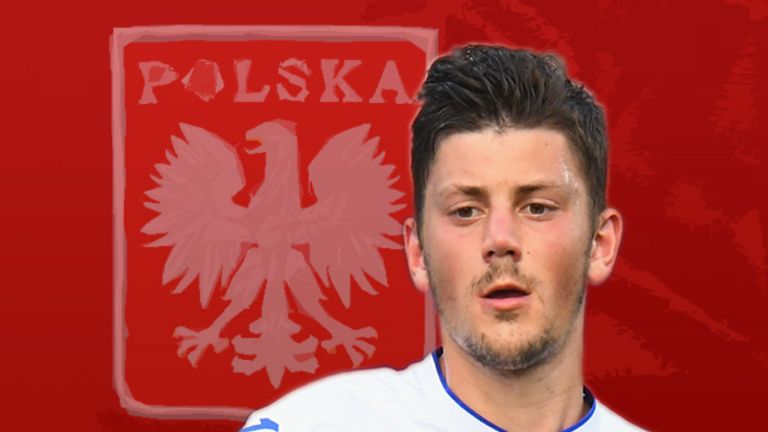 Sampdoria and Poland striker Dawid Kownacki is tipped for a big future, just don't call him the next Robert Lewandowski. Adam Bate gets the thoughts of Kownacki's former coach at Lech Poznan to find out just how far the youngster could go.
Predicting a player's career trajectory can be tricky but in the case of Dawid Kownacki there is a precedent. The 21-year-old striker made the breakthrough at Lech Poznan, the same club at which Bayern Munich's Robert Lewandowski first came to prominence. Now the pair will be lining up as part of the same Poland squad at this summer's World Cup in Russia.
Lewandowski scored 32 goals in Poland's top flight before making the move to Germany just shy of his 22nd birthday. Kownacki got 21 goals but was only 20 when he made the move to Sampdoria. With eight goals in 24 appearances, his debut season in Italy stands up too. Lewandowski netted nine goals in 43 games in his first year at Borussia Dortmund.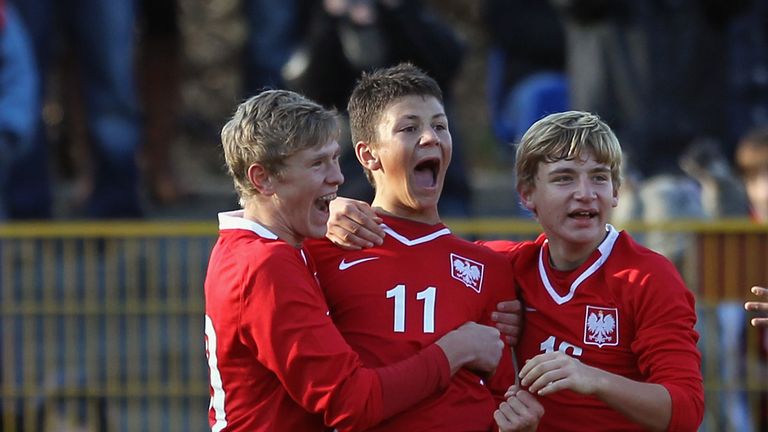 Kownacki is well used to the comparisons. He has had to deal with them since he was a child, breaking records for Poland's under-15 side. One former international said he could be the new Lewandowski. Another said he could be even better. "It was tough to handle," the player himself admitted. "I am now much better at not taking to heart what people say."
They were saying it for a reason. Kownacki has many of the qualities you would look for in a forward. A powerful runner capable of playing on the last man or dropping deep, he has two good feet and has improved both physically and tactically during his short time in Serie A. Much will depend on his attitude if he is to take the next step as Lewandowski did.
Fortunately, the signs are encouraging. Sampdoria boss Marco Giampaolo has praised his enthusiasm and a recent appearance on Polish television alongside his own mother suggests that he remains grounded. On that show, he was asked to name the biggest influences on his career and came up with two names. His mother, of course, and his old coach Mariusz Rumak.
It was Rumak who gave him his debut and he was also the coach when Kownacki scored his first Ekstraklasa goal at the age of 16. He insists that the talent was tough to miss. "He stood out from the start," Rumak tells Sky Sports. "He was very talented and knew what player he wanted to be. He worked hard and gave 100 per cent. I had no problems with him.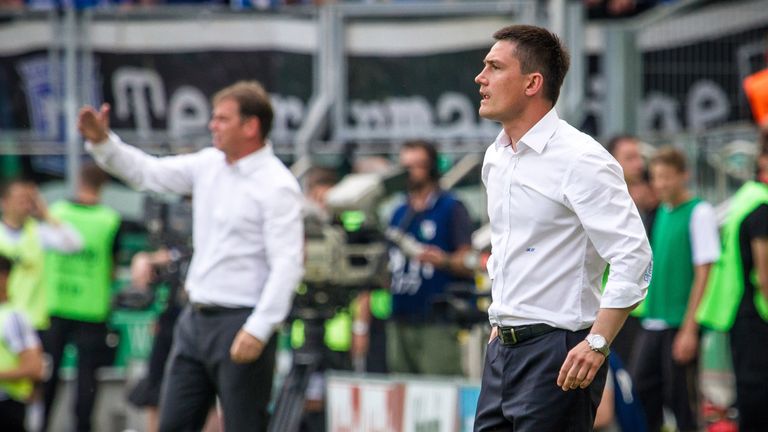 With a bit of luck, he can become one of the best forwards in Europe.
Mariusz Rumak on Dawid Kownacki
"He is very open and friendly in the locker room and on the pitch. When you work with players like that it is a real pleasure. When you give them everything each day and they give you everything back with a vengeance? This is David. With that combination of talent and hard work, with a bit of luck, he can become one of the best forwards in Europe."
Rumak continues to follow Kownacki's career. He recently spent two weeks in Genoa watching Sampdoria at their training ground. "Every day I saw David in training he was always ready and always giving it maximum effort," he adds. "Serie A is a good choice for him. Sampdoria are a club that develop players and working with Giampaolo is an opportunity to learn."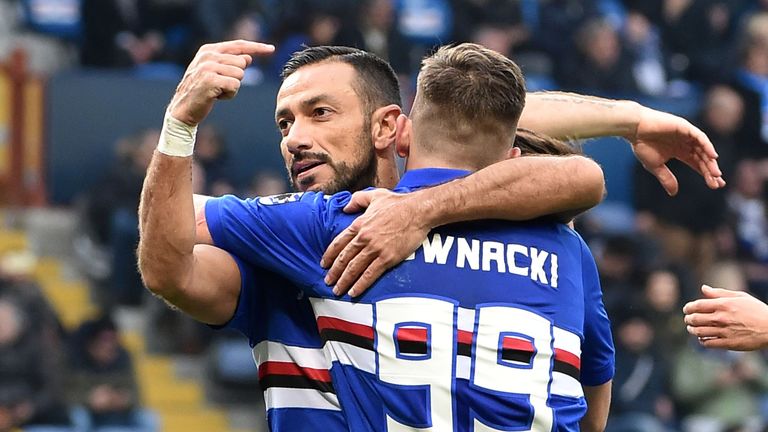 Learning from Lewandowski will be the challenge this summer. Kownacki was just a child watching in front of the television the last time that Poland played in a World Cup back in 2006. Now he will be hoping to feature alongside the man who was the top scorer in Europe during World Cup qualifying - repeating the feat he achieved in the Euro 2016 qualifiers.
"Lewandowski is a great footballer," says Rumak, "but comparing David to Robert is not a good idea. Having said that, the chance to watch Robert on and off the pitch will be huge for David. He is a very intelligent young man, so just as he has learned from playing with Fabio Quagliarella at Sampdoria, he will watch and learn from Robert Lewandowski too.
"There are no restrictions for David. I am convinced he will develop into a big player. But the most important thing for all young footballers is the opportunity to play first-team football. David has to make wise decisions if he wants to grow. For now, he is managing his development in a very responsible and wise way. I keep my fingers crossed for him."