Everton striker Cenk Tosun has apologised after being sent off following a dispute with fans as Turkey drew 2-2 with England's opening World Cup opponents Tunisia on Friday night.
Tosun was dismissed shortly after opening the scoring from the penalty spot for acting aggressively towards fans in the stands at the Stade de Geneve in Switzerland.
The 26-year-old forward had to be restrained by his Turkish team-mates as he gestured in an aggressive manner towards supporters that had upset him behind the dugout.
Afterwards, Tosun said: "I am a professional football player. I should not have done it but my family is very important to me. I could not stand it when I saw an image like that in the stands. I apologise to everybody very much."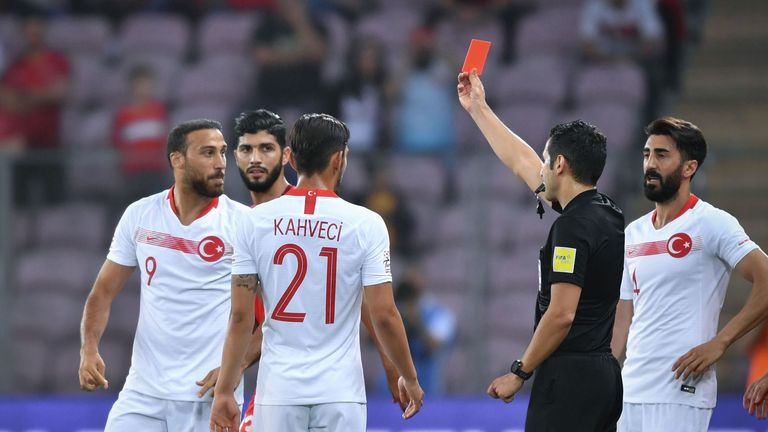 Tunisia's Anice Badri had fired in a half-volley to equalise two minutes before Tosun was shown a red card by the referee.
Tunisia captain Ferjani Sassi put his side ahead in the 79th minute when his low shot went in off goalkeeper Serkan Kirintili's right-hand post.
Turkey levelled in the 90th minute when Caglar Soyuncu scored from close range, but his equaliser sparked a pitch invasion by fans as the game ended in disarray.